Research identifies pandemic stresses endured by LGBTQ youth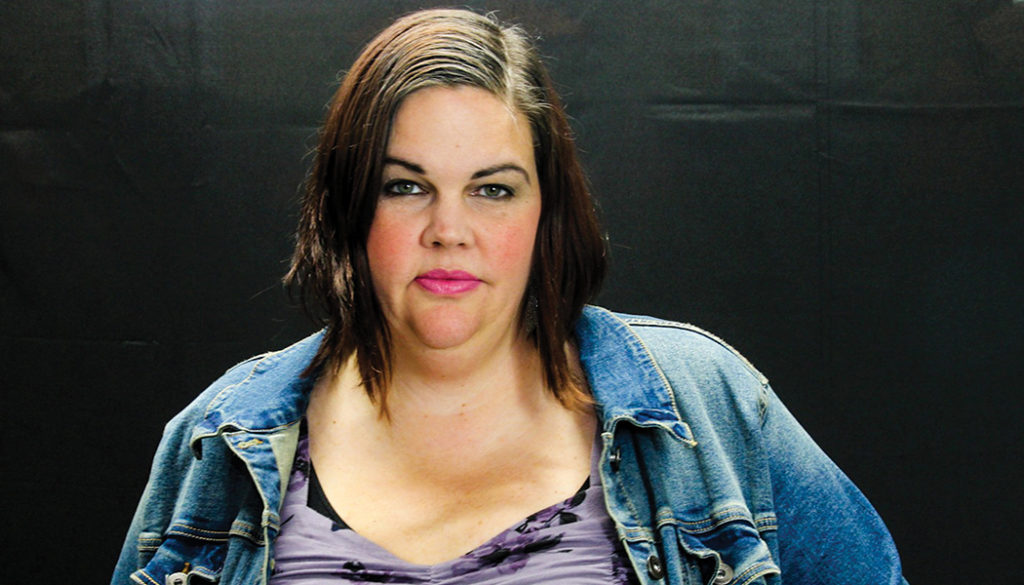 The 2020 spring semester began on an encouraging note for Assistant Professor Megan Paceley, thanks to creation of a leadership group of LGBTQ youth who had pledged to help Paceley and KU's Office of Diversity, Equity, Inclusion & Belonging create community-based programs to address their specific needs.
The young people chose to coalesce under the banner "Pride Alliance," and gathered for in-person meetings in January and February. As with everything else at the onset of COVID-19 restrictions, the meetings moved online in March, and by April, just a month into the pandemic's forced isolation, Paceley, coordinator of diversity, equity and inclusion for the School of Social Welfare, already could see the unique challenges the 15- to 19-year-olds were facing.
"For youth versus adults, there's already a difference with isolation and anxiety, those sorts of things," says Paceley. "But then when you add in having a gender or sexuality that is stigmatizing, that your parents may not be accepting of, and suddenly you can't leave your house and can only be in a space that might be hostile, that's pretty difficult, right?"
Working with colleagues and co-authors from KU, the University of Minnesota-St. Paul, the University of Maryland and Ohio State University, Paceley summarized a rapid round of research with an essay published in the journal Qualitative Social Work. The paper intends to alert social workers, educators and others about challenges LGBTQ youth faced in the past year and how they might best emerge from social isolation.
"Recognizing the trauma that comes from isolation, that comes from the pandemic, while also living in a society that marginalizes you and your identity is important."
—Megan Paceley
"We have a whole year of potential identity development," Paceley says, "that has maybe been stalled for a lot of young people."
Paceley, who soon will be promoted to associate professor, notes that when she began interviewing the Pride Alliance's young leaders in April 2020, they reported challenges such as parents eavesdroppingon their phone calls and video chats. When researchers suggested text-based messaging to protect privacy, some of the youths reported that parents were checking their phones, too.
"It wouldn't have occurred to me, but they shared that," Paceley says. "I knew that reducing isolation is important, but how that happens, for me, would be coming from an adult lens, so talking to them about what they need and want is important."
Even early in the pandemic, LGBTQ youth reported depression and suicidal thoughts brought on by issues such as not being able to present as authentic while living at home or stress-related weight gain. Young people who might have only recently come out—"Even if just to themselves," Paceley notes—were forced to endure a full year without face-to-face access to peers, counselors and other support systems.
While their research confirmed the need for supportive and affirming queer resources accessible to the teens, Paceley and her colleagues also learned that the young people also hope sincerely caring adults reach out with an approach that validates their concerns rather than serving up one-size-fits-all platitudes.
"Recognizing the trauma that comes from isolation, that comes from the pandemic, while also living in a society that marginalizes you and your identity is important. They're not just students here to learn; they're people, human beings with experiences, and a lot of those experiences, at least for this past year, have been traumatic. [Isolation] is hard for all of us, but even harder for teenagers, and then even harder for teenagers who don't have others around them who share similar identities.
"I do know they're super resilient, but that doesn't mean it's not going to be hard."