Addiction pioneer honored
Physician Merlynn Colip wins volunteer award as founder of Valley Hope treatment center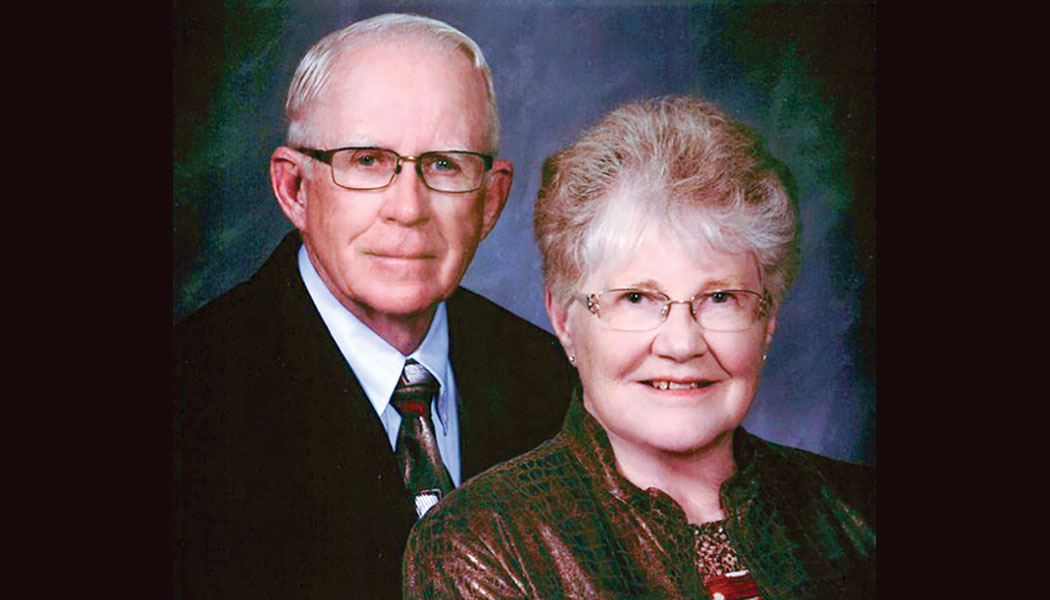 After graduating from the School of Medicine in 1961 and interning in Des Moines, Iowa, Merlynn Colip was "anxious to get out of cities" and back to Norton County, where he grew up on a farm.
Setting up shop in an abandoned dentist's office in downtown Norton, he quickly discovered that the new doctor tended to draw patients the town's established physicians had been unable to help. Among the intractable ailments he was asked to treat was alcoholism.
"I knew nothing about alcoholism," recalls Colip, c'57, m'61. "In medical textbooks there was no such thing. Alcoholism was not accepted as a disease; it was seen as a bad habit that people could quit if they wanted to."
The realization that he was unprepared to deal with addiction soon gave way to a determination to tackle it head on, leading Colip to co-found Valley Hope, a nonprofit treatment center that opened in Norton in 1967 and has since grown to 17 facilities in seven states, helping 300,000 people with addiction diseases.
In May, he was honored by the National Association of Addiction Treatment Providers with the Jasper G. Chen See MD Volunteer Leadership Award, which acknowledges exceptional volunteer leadership in the field through board membership and philanthropy. Colip has served on Valley Hope's board since it opened.
"Dr. Colip's legacy is really about the power of one individual to have a positive effect on the lives of millions," says Pat George, Valley Hope president and CEO. "When you include all the patients Valley Hope has served, their friends and family members, and the thousands of employees who've worked for us, what Lynn did is truly remarkable."
A turning point came when a fellow physician asked Colip to see his brother, a persistent alcoholic who suffered life-threatening seizures. Working with a pastor, he searched for a treatment option in Kansas but found none. They located a center in Mandan, North Dakota, Heartview, and when he phoned and asked how to refer a patient, Colip recalls, "They said, 'Get a fifth of whiskey, get him in the car, and don't stop until you get here.'"
Impressed with the Heartview program, Colip and his co-founders eventually hired the director, William Leipold, a clinical psychologist with addiction treatment training, to join Valley Hope. Together they developed the "Valley Hope Way," which calls for "treating a person with respect and love," Colip says, "and helping them accept that they have an illness that can be treated, but they have to begin to take responsibility for their actions."
It has become easier to find treatment options for addiction, Colip says. "There are lots of programs now, but we still believe the nonprofit model is the way to go. We're here to help people with their problems."