Former Uber exec turns to health care
Tarlow finds career satisfaction with telehealth startup Thirty Madison
Born in Canada, Alexis Anderson Tarlow was 4 when her father, a geologist, took a job at KU and moved the family to Lawrence. After her parents divorced, her father, "an Indiana Jones type," moved on to South Africa, closer to his mother's childhood home in Tanzania, and while Tarlow's mother happily remained in Lawrence and married a doctor, Tarlow and her sister spent summers in South Africa, often journeying with their father on sub-Saharan adventures.
Tarlow, b'07, general manager at the direct-to-consumer treatment company Thirty Madison, spent a gap year in South Africa after graduating from Free State High School, during which she realized that what she really wanted in a college experience was not to be found at an elite East Coast school but was already waiting for her on Mount Oread.
Through it all—global travel mixed with a growing awareness of Lawrence as her true hometown—Tarlow also remained "obsessed with the idea of living in New York." She headed east after KU graduation for what turned out to be an unsatisfying gig at a Washington, D.C., wine importer, and, at 23, finally moved to New York City, where she worked in marketing and audience development for media startups until landing the prestigious job of her dreams: head of Uber's Northeast marketing team.
"It was a verb at that point," Tarlow says. "My mom even knew what Uber was.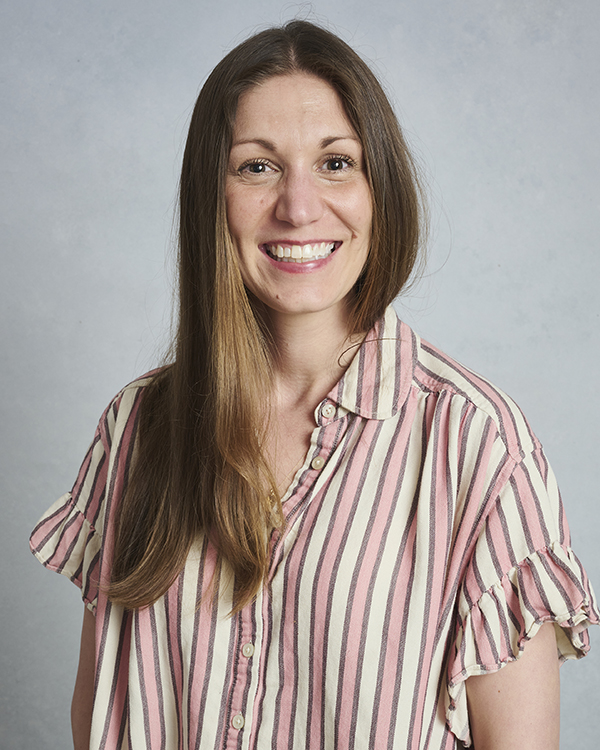 Tarlow threw herself into the daily challenge of helping create an entirely new infrastructure that delivered affordable transportation and employment opportunities to communities with desperate needs for both, but as chaos engulfed Uber, Tarlow found herself attracted to an unexpected opportunity that startled even her.
"The fourth employee at a men's hair-loss startup? What was I thinking?" Tarlow recalls with a laugh. "In hindsight I can say it's what I needed to do for myself, but at the time I kind of felt like a lunatic, right? I'm taking this chance, this men's hair-loss company, what do I know about that? But there was so much more to it."
Thirty Madison's founders convinced Tarlow that their mission was to deliver specialized treatments to those marginalized by traditional health care's prohibitive costs and wildly variable access. After launching Keeps—now touted as the largest direct-to-consumer hair-loss brand in the U.S. after tripling revenues within two years of Marlow's 2018 arrival as head of brand marketing—Thirty Madison followed with migraine treatments called Cove, gastrointestinal care called Evens, and, Marlow's current focus, allergy treatments dubbed Picnic.
Each category in the Thirty Madison suite of products caters to chronic sufferers who can feel misunderstood by their primary physicians, geographically distant from qualified specialists, and unsatisfied with poor results despite spending enormous amounts of money. Thirty Madison pledges to customize plans for each patient and deliver affordable treatments to their doorsteps.
"I got to know the founders and I was so excited by what I saw. It checked all my boxes," Tarlow says. "When I left Uber, there were a lot of things I could have done next; I'm really fortunate for that, having a lot of opportunity, but it was important for me to go work with very kind people. Good, nice people, like the people I grew up surrounded by in Lawrence, you know? I'm really fortunate to have a partner who was incredibly encouraging about that. He said, 'Go find something that you love, something that lets you do good. Go work with good people.'
"This work was going to be hard, but it was going to be worth it: for our patients, for the broader health care ecosystem, and for the privilege of doing it alongside people you really care about. That's all been true."
Tarlow chuckles when she says she doesn't recommend starting a business during a pandemic, but she and her Thirty Madison colleagues also discovered unexpected benefits: With the onset of global lockdowns, consumers were more open than ever to hunting around online for treatments that could be delivered directly to their homes.
"COVID did more for telehealth, this idea of accessing quality care remotely, than would have happened over the next 10 years. So we said, OK, we've got to double down. We really need to deliver care to people who desperately need it right now. People need access to care for a lot of reasons, and they're more comfortable now in receiving it in this way.
"I think that's something we're uniquely positioned to serve right now, and serve very well, and that's been an exciting thing to see."