Seizing the moment, an aspiring author draws on professional skills to pursue her personal passion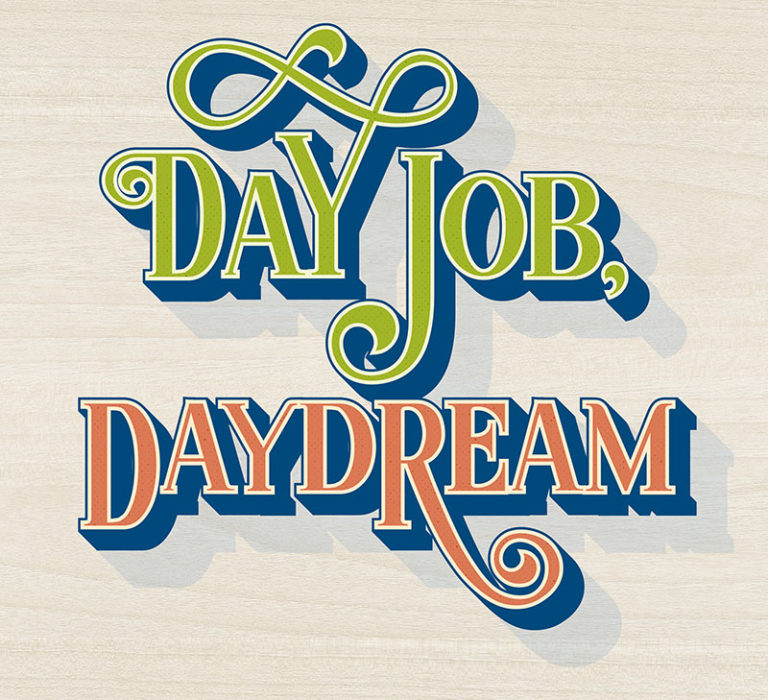 It's 5:17 on a Wednesday morning. I'm sitting at my desk, accompanied only by a cup of coffee and a black cursor blinking on a computer screen.
My husband is asleep in another room. My colleagues—accountants and associates at the consulting firm where I work—will not log in for another three hours. Even my social media feeds are silent at this ungodly hour. 
Yet I'm wide awake, surrounded by notebooks, research material on 18th-century London, and Strunk and White's The Elements of Style. A single lamp is lit on my desk while behind me a candle flickers. The house is mercifully silent. The next few hours are mine and mine alone: my time to pursue a daydream—to become a traditionally published author—before I must pivot to my day job.
This 5 a.m. regimen has proved the only way to balance the two.
Admittedly, I did not envision this bleary-eyed, early morning scene when I graduated from KU in May 2008, my new finance degree in hand. Walking down Campanile Hill that spring day, I saw ahead of me a long career in the corporate world: audit reports, board rooms, high-pressure presentations. I'd snagged a good-paying job at Koch Industries in Wichita, and I couldn't wait to dive into the routine of a young, working professional. I maintained a faint interest in someday writing a novel—born during my younger years dabbling with diaries and poetry—but a new, lucrative career has a way of sidelining those trifling childhood dreams.
At Koch Industries, I quickly climbed the corporate ladder. I was promoted from associate to manager within several years; I presented regularly to senior business leaders and traveled to our overseas offices several times a year. It was a dream for a 20-something woman: business-class air travel, open-bar lounges and industry events in world capitals. I was challenged by the work, delving into such areas as rogue trading, derivatives accounting and data visualization software. All of these are left-brain activities: logic, analytics, critical thinking. I was proud to be "using my degree" in the real world, happy to feel that the time and money I put into my college studies did, eventually, pay off.
And yet, despite the challenging work and my upward trajectory over the years, something within me remained unfulfilled. A part of me craved a playful, creative outlet. My right brain began to bravely express its dissatisfaction, subtly reminding me of that childhood dream to write a book. 
In 2015 my father, with whom I was very close, died. A few months later, I attended a lecture hosted by Elizabeth Gilbert, author of Eat Pray Love and Big Magic. She asked the audience a rhetorical question, one that forever changed my life: "Do you want to sit in this same chair, one year from now, still dreaming your dreams without having taken a single step toward them? If not, then get started now."
It was the wake-up call I needed. At that moment, I decided I would heed this urge to write a book. I had nothing to lose, after all, and I woke up the next day eager to get started. 
Alas, there was a problem: I had a day job. I was required to be in the office, analyzing data and leading meetings, from 8 a.m. to 5 p.m. each day. At the time, I distinctly remember viewing my day job as a sudden hindrance, something keeping me away from a long-held vision. When, exactly, did I think I'd find the time to write a book?
Writing after work seemed the logical answer, and I made a hearty effort for a couple of weeks. But as most of us know, energy wanes throughout the day. By the time I cooked and ate dinner, put on comfortable clothes, and settled down after a workday, the last thing I wanted to do was outline story scenes or invent new characters. There was no ignoring it: By evening, I was too mentally and intellectually depleted to chase any dream at all.
I course-corrected, as I'd so often done in the workplace. I evaluated what wasn't working and strategized a path forward. In this instance, it meant waking up (very) early and writing before work.
Those first few weeks were difficult as my body adapted to a new sleep schedule. But in time, not only did I become accustomed to the early mornings, I actually grew to like them. In the quiet hours there are zero distractions, zero demands. It's just me and a keyboard. On Twitter, I began interacting with the #5amWritersClub hashtag, finding an entire group of early risers like me. The pre-dawn can sometimes feel dark and lonely, but this offered a sense of camaraderie. I was not the only crazy one, it seemed.
The months passed, and before my eyes a book began to take shape. Ten thousand words turned into 30,000, and a year later I'd written a novel-length manuscript. I had no formal writing experience, having taken just six credits of freshman English at KU. This new writing gig was entirely self-taught: a few online classes in nonfiction and then, later, fiction. It was a different experience than my classroom studies at KU, as there were no finals, no GPAs. This was driven from a place of passion, not profession.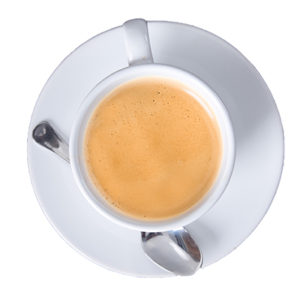 As I continued this dual pursuit—day job and daydream—I found that writing before work satisfied the creative, right-brain energy I so badly needed to expend. It was the sort of fulfillment I hadn't yet discovered. 
Then came the rejections.
As every published author knows, rejection is part of the endeavor. More than 100 literary agents passed on my first book—the one I'd so eagerly written during those early morning writing sessions. I was discouraged, but not paralyzed. I quickly got to work on my next project, a historical novel titled The Lost Apothecary. Much of the novel takes place in London, just steps from one of the international Koch offices I'd visited many times—a confluence of day job and daydream if ever there was one.
It was a time of transition. While I shifted from one writing project to another, a few other shifts occurred, too. On a bit of a whim, my husband and I decided to leave Kansas and relocate to Florida. We sold a beautiful home, quit our jobs, and packed up a U-Haul with our dog and possessions. Over the course of several months, we settled into our new home in Florida, and I began working full time at Pricewaterhouse Coopers (PwC), a large consulting firm. During this time, one thing remained consistent: the 5 a.m. writing sessions. No matter the shifts (dare I say, chaos) in my life, that quiet time remained my own, a sliver of the day with no commitment, no calendar reminders, no phone calls.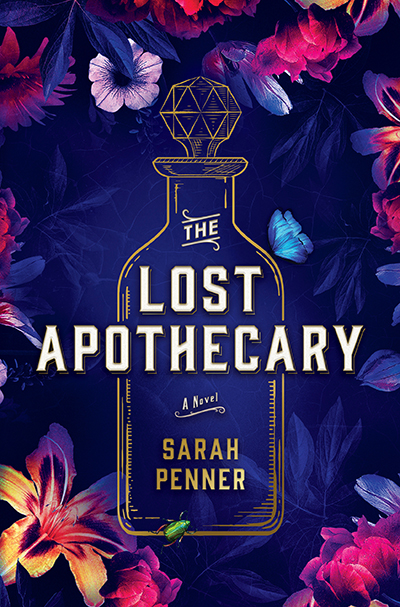 Then, in 2019, life got a bit wild. In a matter of months, I signed with a literary agent in New York, and shortly thereafter we sold my debut novel, The Lost Apothecary, for six figures to Park Row Books, an imprint of HarperCollins. I got the news about the sale in the middle of a workday—a Wednesday afternoon, to be exact. I was working from home at the time, and while my agent summarized the deal terms over the phone, I paced my bedroom in a sort of shellshocked daze. By the time she'd finished, I couldn't remember a word of what she'd said, and I asked if I could call her back in 15 minutes to review the terms again. Not exactly my best performance, given I'd spent a decade in corporate America and knew well the importance of having a pen and notebook at the ready.
In the months to follow, I worked on several rounds of revisions to The Lost Apothecary with my editor at Park Row. Yet again, these efforts took place in the early morning, before I logged into work. They say that drafting a book is a creative, right-brained activity, whereas revising is an analytical, left-brained activity. Indeed, I felt like revising is where I shined, and perhaps this was due to the critical thinking skills I'd gained during my time at Koch and PwC. I could not help but notice the innumerable parallels between working with numbers and revising a book: looking through large data sets (words) for themes and patterns; resolving anomalies (characters) that didn't quite fit; and reworking formulas (scenes) to best achieve an end result. 
Both efforts also require the ability to be flexible, to think on one's toes. On any given day, I might have spent the early morning answering my editor's probing questions—"Why did this character act strangely at the end of chapter 14?"—only to then pivot to my manager's inquiries midday—"Why did we see a spike in brokerage inquiries last month?"     
All of us have passions, and many of us regretfully feel that our day jobs are keeping us from those pursuits. Only after the passage of 12 years in the workforce have I been able to look backward with clarity: Though I might not have recognized it at the time, my day job and my daydream have always been inextricably intertwined. I learned discipline from those bleary-eyed morning writing sessions before going into the office. I found story inspiration in the cities to which I traveled for work. I developed crucial analytical skills that have benefited me immensely in the editing process. 
Truly, I wonder if I would have written a book at all, had it not been for the routine required by my day job and the skills acquired during it. And only through working full time was I able to see the gap between where I found a paycheck and where I found real fulfillment. A day job provided that clarity, the yin to the yang. Further, I have never needed to rely on my creative pursuits to support me financially, which has allowed me to be brave with my story ideas and unafraid of a few stumbles—like a hundred agent rejections.
For those of you seeing a bit of yourself in this story, I encourage you to take inventory of your own pursuits. Remember, a day job doesn't make a daydream impossible. On the contrary, it might serve your interests or goals without your realizing it. Ask yourself what skills or opportunities you're finding in your day-to-day (even mundane) routine, and then ask yourself how those might aid whatever creative or adventurous endeavors you dream about.
The Lost Apothecary will be published in just a few short weeks, on March 2. This means my childhood vision has nearly come to fruition—the daydream fulfilled. And yet, once this date has passed, you'll still find me rising to write at 5 every morning. Even if I do have the luxury of leaving the corporate workforce in the future, I have come to enjoy this routine. There are always more words to write, more stories to tell. And no matter the hour, the cursor on my screen blinks on.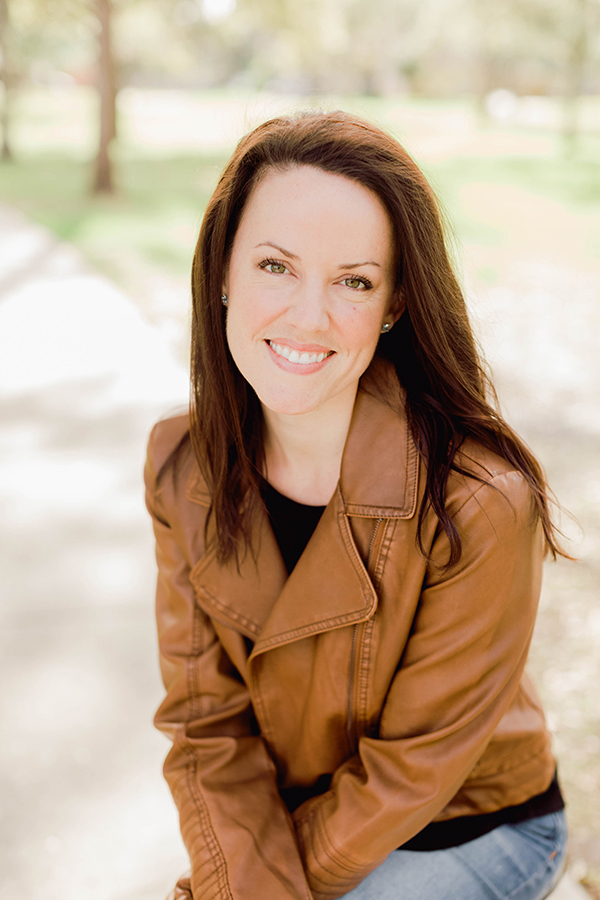 Sarah Byrne Penner, b'08, is the debut author of The Lost Apothecary, forthcoming March 2 from Park Row Books, an imprint of Harper Collins. The novel is available for preorder at major booksellers, and will be published in the U.S., U.K. and Canada, and translated into more than 15 languages worldwide. Sarah lives in St. Petersburg, Florida, with her husband. Portrait courtesy Laura Foote