New gifts will expand resources, opportunities for students and alumni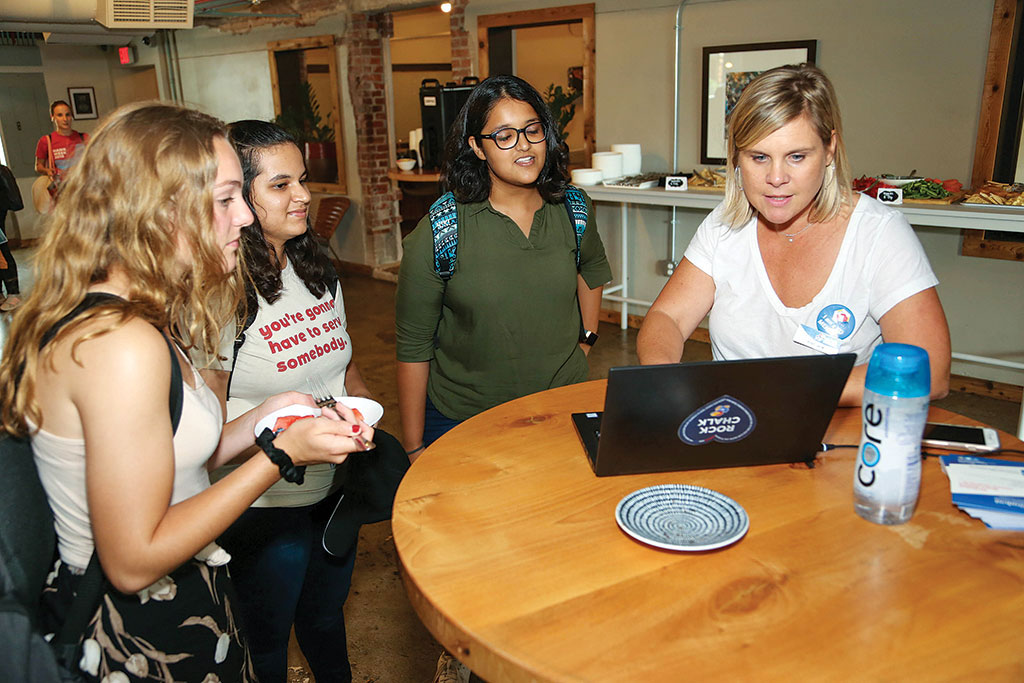 Brad Garlinghouse, CEO of Ripple in San Francisco, invested in the 2018 startup of the Alumni Association's Jayhawk Career Network (JCN) with an initial $250,000 gift. Two years later, the JCN's impact on students and alumni so impressed the longtime tech executive and entrepreneur that he has donated an additional $1 million match challenge to encourage more Jayhawks to support expanding and developing the Jayhawk Career Network.
"It's been great to hear about the connections being made through the Jayhawk Career Network, and I'm encouraged knowing that alums can get the support they need throughout their careers," says Garlinghouse, c'94, who received the 2015-'16 Distinguished Alumni Award from the College of Liberal Arts and Sciences. "I wouldn't be where I am today without my KU network, and I know other alums share that sentiment."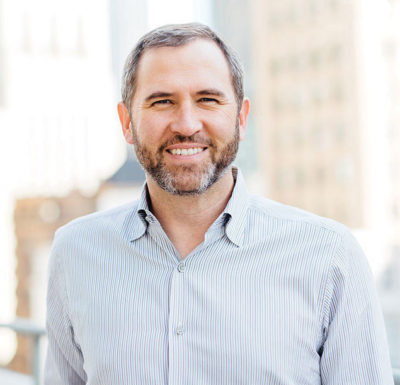 The JCN has helped thousands of students and alumni make valuable professional connections through resources such as KU Mentoring, a Universitywide digital platform that connects Jayhawks for one-time or long-term connections based on career interests, location and other factors. More than 7,500 students and alumni have joined KU Mentoring since its inception.
In addition to KU Mentoring, JCN also offers:
• a job board that highlights mid-career positions for alumni looking to make career moves or hire fellow Jayhawks
• an opt-in digital newsletter, "The Water Cooler," which provides helpful career information from the Association and its JCN partners, including the KU Edwards Campus and other University departments
• networking events in Lawrence, Kansas City and other metropolitan areas that unite students with alumni experts in various fields.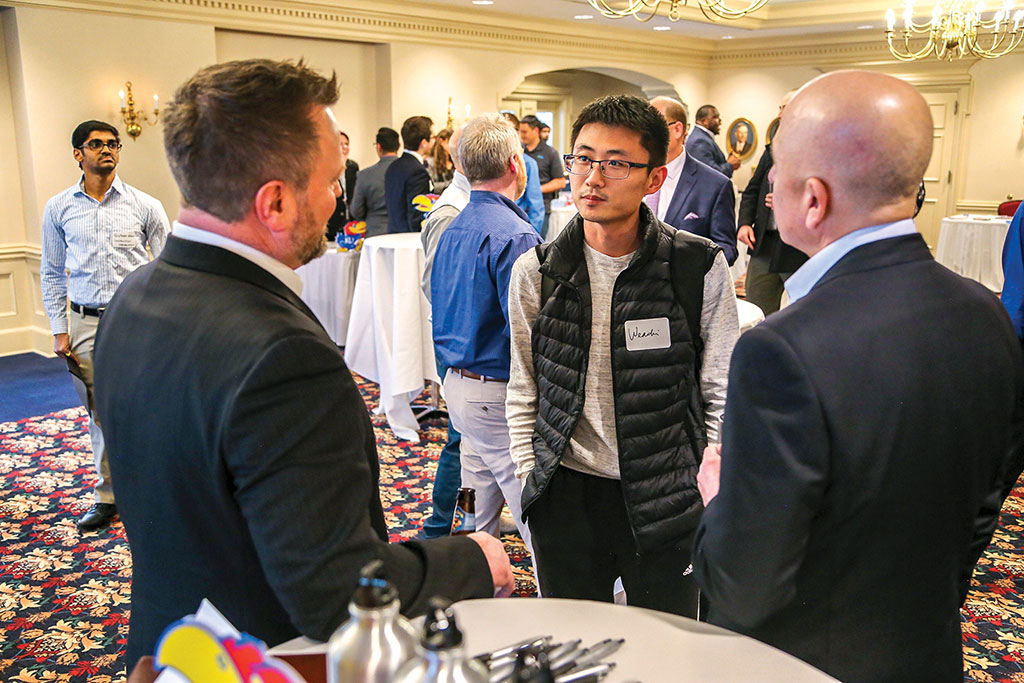 Thanks to Garlinghouse's generosity, JCN career resources will continue to grow. The Association soon will hire an additional staff member to support JCN and help expand new networking opportunities through partnerships with LinkedIn Local and the Lawrence Chamber of Commerce, as well as other professional development and continuing education opportunities.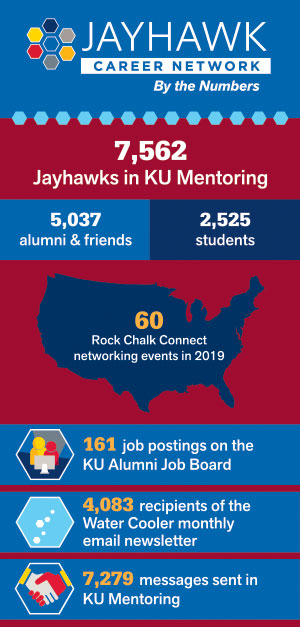 A key priority for the program moving forward will be retaining KU talent in Lawrence, Kansas City and surrounding communities, an objective shared by Chancellor Doug Girod and the University. "Students in our pipeline are choosing to move to Chicago or the coasts, because we're not doing a good job highlighting what opportunities exist for them here," says Kristi Durkin Laclé, c'99, vice president of student, alumni and career programs. 
To address that concern, the Association will focus on promoting regional career opportunities for Jayhawks and sharing success stories of alumni who work for local businesses. In addition, the Association will continue to strengthen KU Mentoring and ensure that the digital platform remains a robust, active community for students and alumni seeking professional connections.
"Our team is positioning the Alumni Association to create value for all Jayhawks at every life stage and serve as a trusted, strategic partner to the University," says Heath Peterson, d'04, g'09, Association president. "The Jayhawk Career Network is an important part of our strategy and includes partnerships across multiple KU campuses. We are now in position to facilitate and scale global career connections between all Jayhawks and engage with industry partners in new and meaningful ways."