Task force sends suggestions to Girod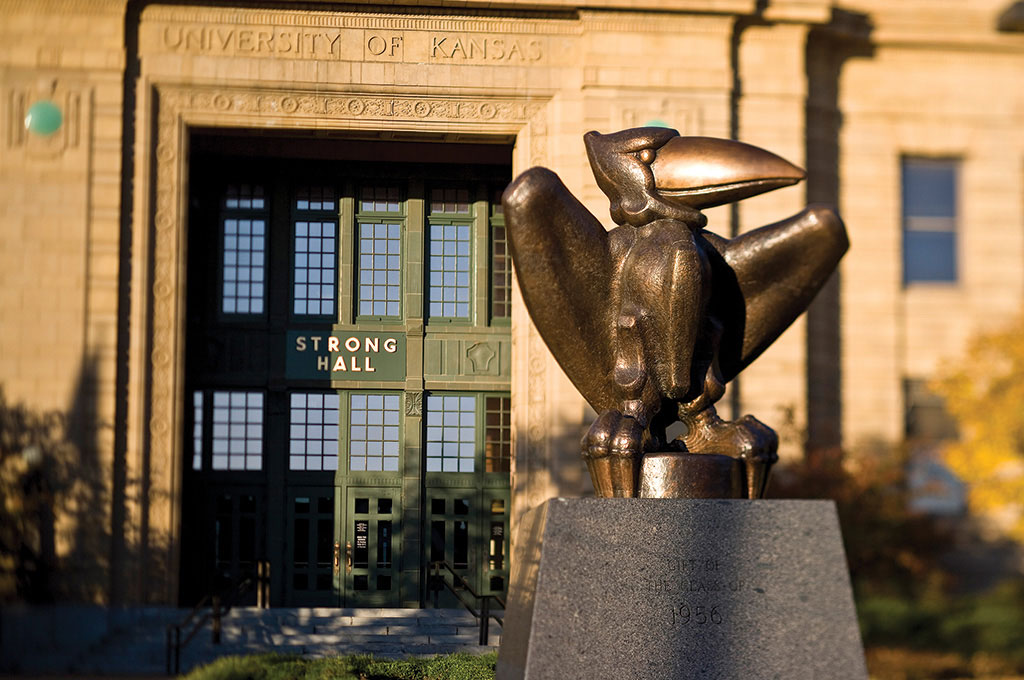 Fraternity freshmen should continue living in chapter houses, in recognition of higher GPA and retention rates for in-house freshmen than their non-Greek peers, and, in an effort to dampen the growing tradition of Thursday night revelry, Friday morning classes should return to the Lawrence campus, across all disciplines and schools.
Those are two findings by a 27-member Sorority and Fraternity Life Task Force, which delivered its 12-page report to Chancellor Doug Girod one
year after its formation.
Also of note is a plea that all four KU councils—the Interfraternity Council (IFC), Multicultural Greek Council (MGC), National Pan-Hellenic Council (NPHC) and Panhellenic Association (PHA)—unite in common cause, including chapter and campus leaders, student members, alumni and their house boards, chapter advisers and KU staff.
Included within the plea for improved unity and communication are national governing associations, parents and Lawrence neighborhood associations.
"The truth is, these stakeholders have not always been on the same page," Girod wrote in a Jan. 10 campus letter, "which is largely why we needed to create this task force to begin with."
Recognizing that KU's sorority and fraternity community represents more than 20 percent of the undergraduate population, it was suggested that staffing in the office of Sorority & Fraternity Life be increased to include a full-time assistant director for IFC; an additional coordinator position for PHA, MGC and NPHC; and graduate student support. Because a portion of that budget is provided by the Greek community, it was also recommended that students and alumni have a voice in staff selection.
With health and safety as priorities, the task force plainly stated that hazing must be eliminated and that the community hold itself to higher standards of conduct: "This is a responsibility the community must take seriously." Programming must focus on "root cause," including alcohol, drug and prescription drug abuse; hazing; and sexual harassment, abuse and assault.
"While the task force recognizes the need to enjoy the college experience, students at the University too frequently have taken the experience to extremes, often with life-changing results," the report states. "These issues require difficult, candid conversations and cannot be improved without a commitment by all parties to change the culture that currently exists."
The task force, chaired by Beta Theta Pi alumnus Mike Michaelis, b'68, g'69, intends to continue its work and views its report "as a framework to begin to address the critical issues facing the Greek community."