All together now: KU School of Music alumni reunite for performance
Opera reunion on campus caps debut season for group promoting classical music.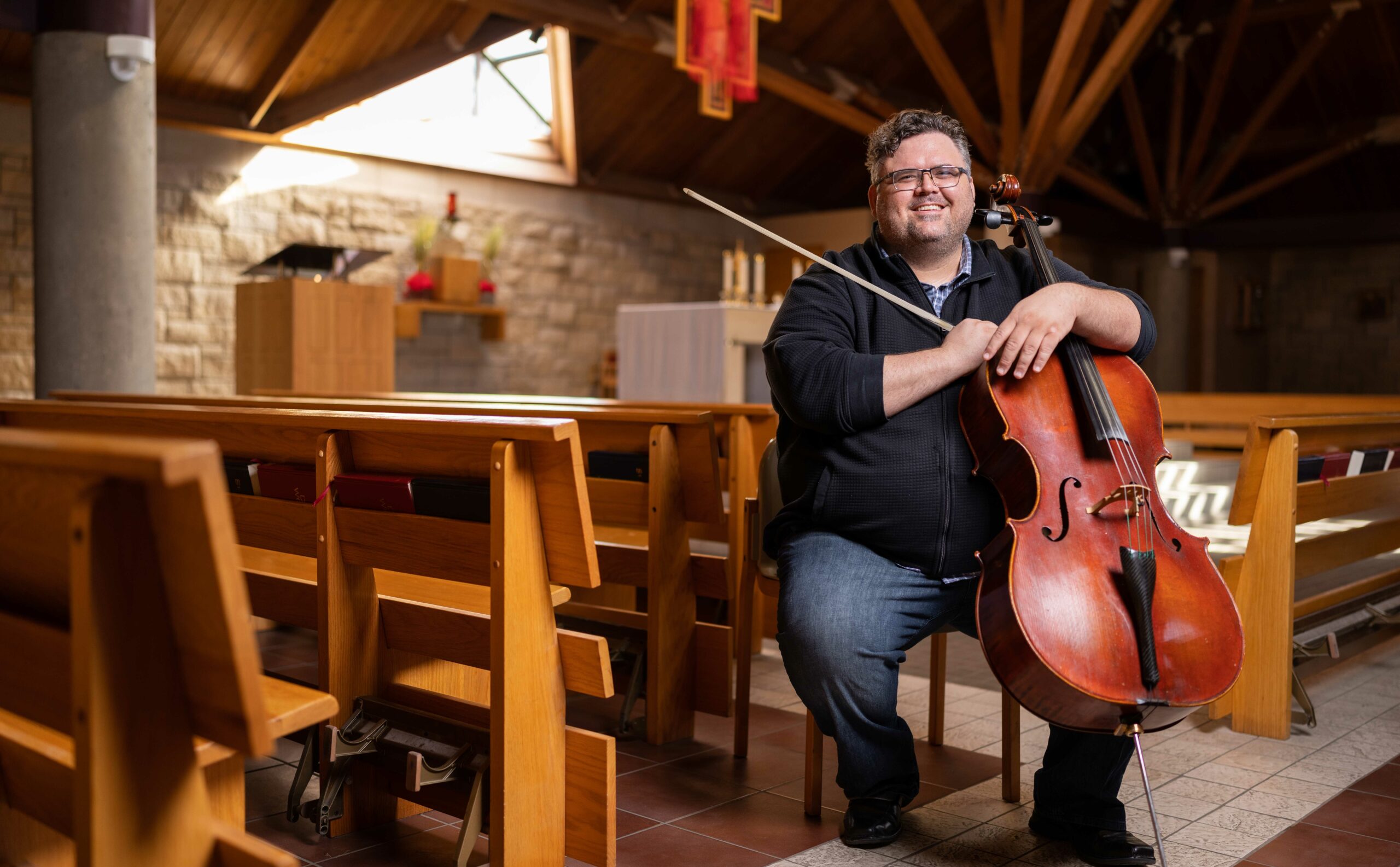 The all-star lineup of alumni invited to perform in the "Voices of the Metropolitan Opera" concert May 6 at the St. Lawrence Catholic Campus Center is a testament to the talent level of the School of Music's opera and voice program, according to Jesse Henkensiefken, the organizer of the show.
Presented by the Mid-America Performing Arts Alliance (MAPAA), the concert capped a successful first year for the group and brought back to Lawrence three graduates of the program who are affiliated with New York City's Metropolitan Opera: Andrea Coleman, f'03; Kristee Haney, g'09, DMA'14; and Lindsay Ohse, f'06, g'08. A fourth, Hugo Vera, g'02, DMA'10, withdrew because of illness.
"It's one thing to sing once at the Met, but it's entirely different when you're on the roster as a recurring soloist or cast member, as every one of them has been," says Henkensiefken, f'04, g'06, DMA'11.
"It absolutely speaks to the talent that Joyce Castle, John Stevens, Genaro Mendez and other music faculty attract. The Met is the tippy top of the opera world, the most prestigious in the U.S. without question, and arguably the most prestigious in the world."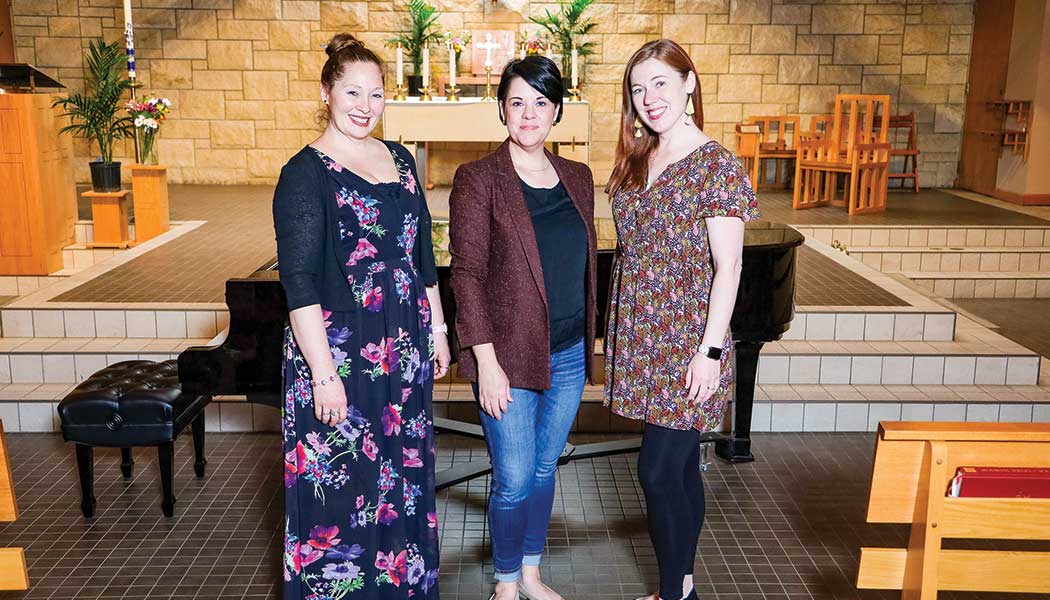 But the lineup also speaks to the energy and enthusiasm Henkensiefken brings to MAPAA, a nonprofit organization he founded one year ago to make classical music more accessible to listeners and musicians across the Midwest. He used his connections to the singers, whose time at the School of Music overlapped his own, to pull off the concert, which doubled as a farewell tribute to Castle, f'61—herself a Met veteran who retired in May after two decades on the School of Music faculty.
"Our mission is to bring world-acclaimed artists to the region to mentor, inspire and engage with audiences, with the community, and most importantly, with underserved youth," he says. "Every time we have one of these residencies, whether the artists come for a week or only a few days, we always do some sort of outreach."
In its first year, the organization has served students from kindergarten to college. Events included an "instrument petting zoo" conducted with Lawrence music store Beautiful Music that let elementary students try out a variety of instruments; a "Classics in South Park" outing that featured a performance by the Free State High School Chamber Orchestra, an appearance by the Kansas City Symphony Mobile Music Box, and a "Juggling for Musicians" workshop by Kansas City Symphony cellist Larry Figg; and a concert of Schubert and Brahms quintets featuring violinist Stephanie Chase and violist Paul Neubauer, both world-renowned musicians who gave master classes to School of Music students and performed at an elementary school during their visit.
By holding events in parks, churches and schools in addition to traditional performance venues like KU's Swarthout Recital Hall, MAPAA hopes to attract a broader audience to the classical genre.
"One of the main pillars of our organization is to transcend the elitism that is very often associated with classical music," Henkensiefken says. "We want to get into folks' comfort zones and make this music accessible to a wider range of people, and that includes financially accessible. Though we do have a suggested donation, all of our concerts are free."
Henkensiefken majored in cello performance at KU and has a degree in conducting from the Manhattan School of Music. He was previously director of orchestra and string studies and director of the string division at Kansas Wesleyan University, where he started the International Music Festival with his wife, Tatiana Tessman, who also taught at the school. They founded MAPAA together after returning to Lawrence, where Jesse is director of sacred music for the St. Lawrence Center, which serves KU students, faculty and staff.
As the organization starts its second year this fall, he hopes to add new offerings, including scholarships that bring private music lessons to aspiring musicians who can't afford them. The leitmotif running throughout MAPAA's expanded repertoire will continue to be youth outreach.
"It's really all about giving students in this part of the country opportunities they otherwise might not have," he says. "How can we help elevate our aspiring youth, to give them a leg up so they can go out and compete with musicians from New York or from around the world?"
The proof that Kansas singers can compete was there for all to hear on the St. Lawrence Center stage.
"I think that's the true allure of the concert, just celebrating all this talent," Henkensiefken says. "I played a lot of opera with these people at KU as a cellist in the orchestra pit. We went through a lot of things together, and it's incredible to have this reunion. It's special that they were able to come back and do this."
Steven Hill is associate editor of Kansas Alumni magazine.
Top photo by Steve Puppe; bottom photo by Dan Storey