Milestones, Money, & other matters
University of Kansas research drives economic growth across Kansas, according to a new national report from the Institute on Research and Science. In 2021, KU research employed 3,974 people (35% of whom are students) and generated $49.8 million in spending with companies in 65 Kansas counties.
A $1.4 million grant from the U.S. Department of Education will fund a five-year project for KU's Spencer Museum of Art to help Kansas K-12 educators bring art and art therapy into their classroom lessons. The funding—the largest federal grant the University has ever received for arts education—allows the museum to establish five new PEAK (Partners in Education Across Kansas) communities with teachers in Topeka, McLouth and Salina public schools.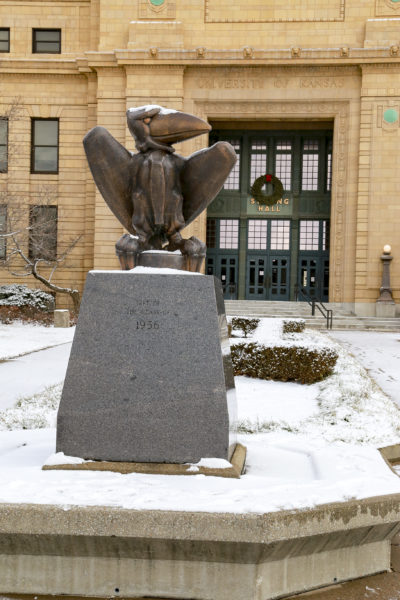 Three School of Education and Human Sciences online programs were ranked among the nation's best by U.S. News & World Reports in January. The online master's degree in special education ranked No. 1. The online master's degree in educational administration ranked No. 12, and the online master's degree in curriculum & instruction ranked No. 14 overall (both up one spot from last year). Overall nine KU programs ranked in the top 10 among public institutions, and 50 programs are included in the top 50.