Global, national and local milestones during the COVID-19 outbreak
12/31/19
Officials in Wuhan, China, confirm treating dozens of cases of pneumonia from an unknown cause.
1/7/20
Chinese authorities determine outbreak is result of a new coronavirus.
1/21/20
The Centers for Disease Control (CDC) announces the first confirmed case of coronavirus in United States.
1/30/20
The World Health Organization (WHO) declares the outbreak a global public health emergency as more than 9,800 cases reported worldwide.
1/31/20
President Donald Trump bans entry into the U.S. of foreign nationals who have traveled to China within the past 14 days.
1/31/20
KU restricts institution-related travel to China for faculty, staff and students.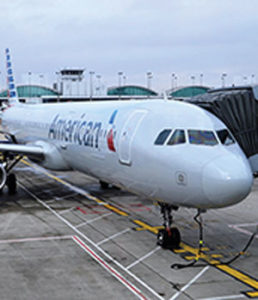 2/11/20
The WHO announces that the disease caused by the new coronavirus will be known officially as COVID-19.
2/24/20
KU begins suspending study abroad in countries classified as Warning-Level 3 by the CDC, including China, Iran, South Korea and Italy.
2/29/20
The U.S. records its first coronavirus death; Trump administration issues more travel restrictions.
3/2/20
KU suspends all institution-related travel to and from countries or regions with a Level 3 advisory from the CDC or a Level 4 advisory from the U.S. Department of State; leaders urge students to reconsider spring break travel.
3/5/20
KU establishes spring break guidelines for travel (March 9-15).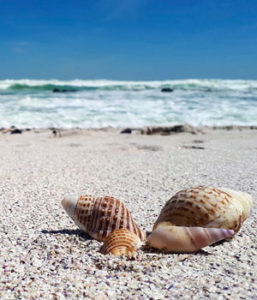 3/7/20
First case of COVID-19 reported in Kansas.
3/11/20
The WHO declares the coronavirus outbreak a pandemic.
3/11/20
KU delays resumption of in-person classes until March 23; campus remains open; University events limited to no more than 50 people until May 11.
3/11/2020
NCAA says NCAA Tournament will be played without fans; with fans already in Sprint Center for 6 p.m. game, Big 12 announces that after today, tourney will be closed to fans, cheerleaders and bands.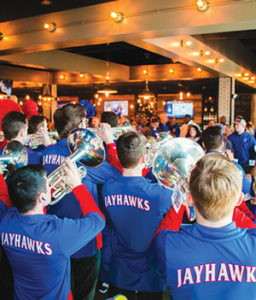 3/12/20
Big 12 cancels men's and women's basketball tournaments and suspends all other championships until April 15.
3/12/20
Alumni Association cancels official alumni events nationwide, Adams Alumni Center events, and staff business travel outside Kansas and Missouri.
3/12/20
The NCAA cancels the men's and women's college basketball tournaments and all remaining championships.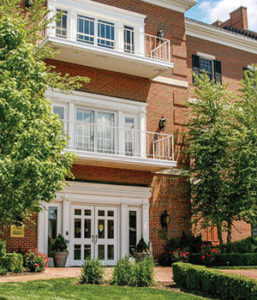 3/12/20
Kansas Gov. Laura Kelly declares state of disaster emergency.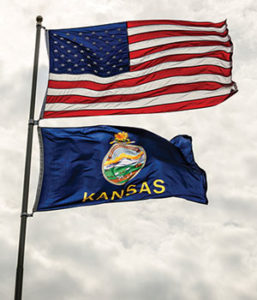 3/14/20
KU issues self-isolation guidelines for those who have traveled and discourages students from returning to campus, although it remains open.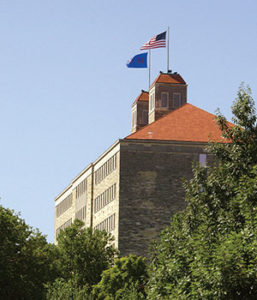 3/15/20
The CDC recommends postponement or cancellation of in-person events consisting of 50 people or more for the next eight weeks.
3/17/20
Gov. Kelly issues executive order temporarily prohibiting mass gatherings of more than 50 people and temporarily closing K-12 schools.
3/17/20
First confirmed case of COVID-19 reported in Douglas County.
3/17/20
Lawrence and Edwards campus instruction moves online for remainder of spring semester; limitations set for on-campus housing operations; KU urges students who have not returned to campus to remain where they are—and encourages all employees to work remotely.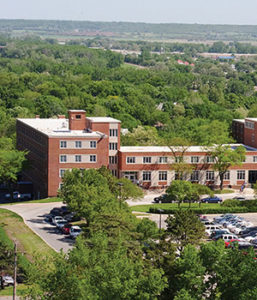 3/20/20
KU suspends all non-essential research activities on Lawrence and Edwards campuses; campus buildings locked.
3/24/20
Gov. Kelly issues executive order temporarily prohibiting mass gatherings of more than 10 people.
3/26/20
Deaths in the U.S. pass 1,000 and confirmed cases rise to more than 80,000.
3/27/20
President Trump signs a $2 trillion coronavirus economic stimulus bill.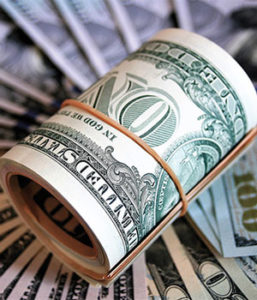 3/28/20
Gov. Kelly issues executive order establishing a statewide stay-at-home order.
4/1/20
KU offers credit/no credit grading option for students; period to withdraw from 16-week courses extended to May 4.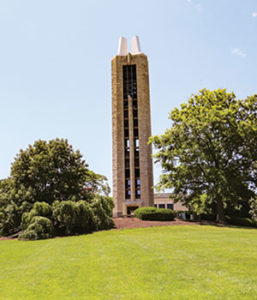 4/2/20
Coronavirus cases worldwide surpass 1 million, with more than 51,000 deaths globally; nearly 10 million Americans out of work.
4/2/20
KU postpones Commencement to late summer or early fall, implements hiring and salary freezes, discontinues business-related travel within KS and MO, and advises students to plan for online-only summer courses.
4/9/20
KU to receive $15 million from federal stimulus package; half is designated for students.
4/15/20
Gov. Kelly extends stay-at-home order to May 3.
4/23/20
KU distributes nearly $7.6 million in federal stimulus funds to students in need.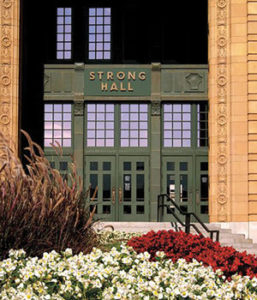 4/27/20
Nearly 40 KU leaders take 10% pay cuts to generate more than $573,000 in savings.
4/30/20
Gov. Kelly introduces plan to reopen state.
5/1/20
KU announces plans to gradually restore campus operations, beginning with essential research.
5/3/20
Statewide stay-at-home order expires.
5/27/20
Cases in U.S. = 1,701,552
Deaths in U.S. = 100,046
Cases in Kansas = 9,427
Deaths in Kansas = 206
Cases in Douglas County = 63