Rock Chalk Forever 2023: A merry night in May
Jayhawks near and far reunite for reimagined KC celebration.
by Jennifer Jackson Sanner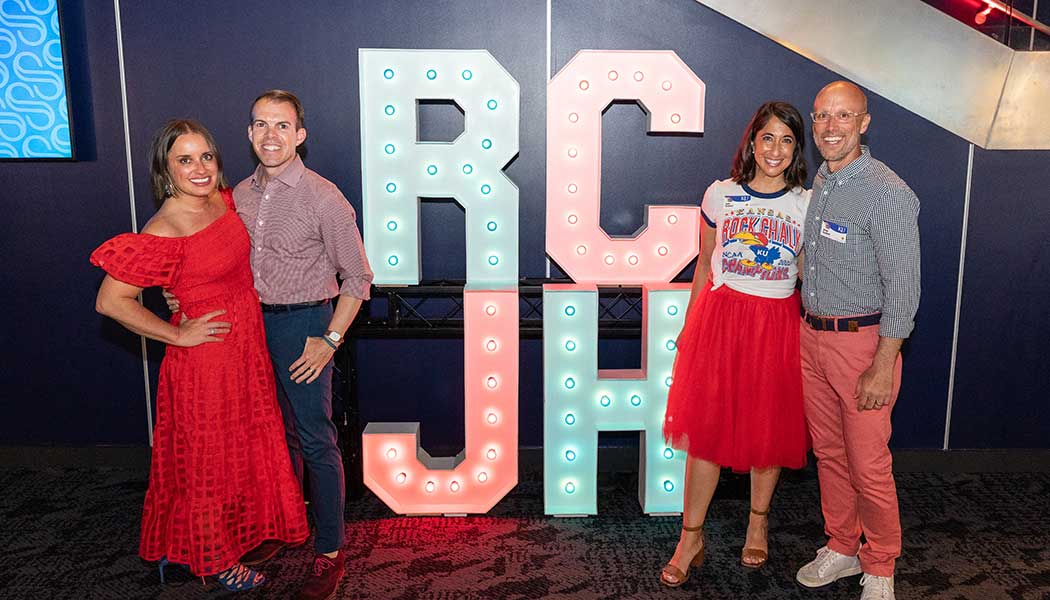 Rock Chalk Forever, an in-person and online KU celebration, made its debut May 6, when more than 600 alumni and friends converged at Kansas City's Children's Mercy Park, home of the Sporting Kansas City and Kansas City Current soccer teams, for an evening of reunions, revelry and raising funds to benefit programs that support KU students.
The event followed a three-year hiatus that began in 2020, when the pandemic canceled the Rock Chalk Ball, a tradition hosted by the Alumni Association and the Greater Kansas City Network that began in 1996 to unite the KU faithful in the nation's largest community of Jayhawks.
As a more casual soiree, Rock Chalk Forever invited guests to nix their tuxes and formal gowns in favor of creative "Jayhawk flair" attire, a change that was especially welcome on a sultry day in May.
In collaboration with Augeo, an enterprise engagement firm that helped create the Rock Chalk Forever concept, organizers added festive KU touches throughout the four floors of the arena concourse, including lots of crimson-and-blue decor and Lawrence-inspired buffet fare that feature local chefs' renditions of the crunchy chicken cheddar wrap (a KU Dining staple) along with "Wangburgers" and pizza in tribute to The Wheel's menu. Late-night sweets included Munchers Bakery treats.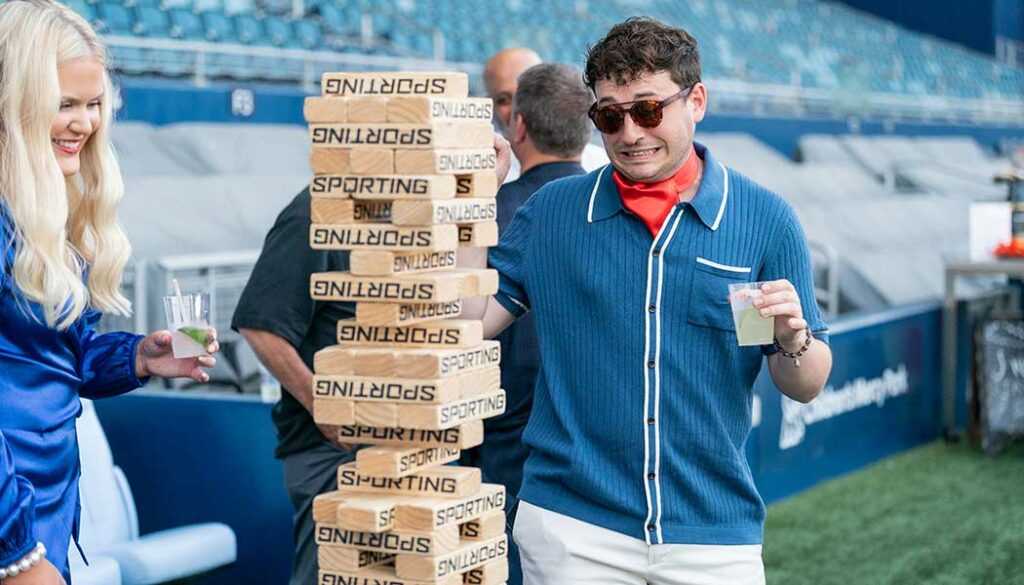 Moving the party from a ballroom to a more sporting setting also provided opportunities to create an outdoor "Wescoe Beach experience," featuring games (Pop-a-Shot, cornhole, Connect 4 and Jenga), a 360-degree photo booth and fire pits for roasting s'mores on the apron of the pitch.
Emcees Brian Hanni, j'02, the voice of the Jayhawks for Kansas Athletics, and Kansas City's Fox 4 News anchor John Holt, j'81, l'84, guided guests throughout the evening and introduced Chancellor Doug Girod; Association President Heath Peterson, d'04, g'09; a surprise guest, men's basketball coach Bill Self; and Allie Burch, a graduating senior from Lantana, Texas, and president of the Student Alumni Endowment Board, who shared gratitude for her KU experience.
The evening also featured the talents of students from the School of Music and the William Allen White School of Journalism: The Crimson and Blues A Cappella singers and the KU Fanfare Trumpets performed, and The University Daily Kansan staff produced a special commemorative edition of the newspaper for the celebration.
Proceeds from the event will benefit the Association's Jayhawk Career Network and Student Alumni Network as well as KU programs that support all aspects of students' well-being, both inside and outside the classroom: academic advising, tutoring, career assistance and comprehensive health care, including mental health services.
"We are truly grateful to all the Jayhawks who came together to support Rock Chalk Forever," Peterson says. "It was so much fun to see Jayhawks reconnect and unite behind supporting our students and a vibrant alumni association, as we all affirm our commitment to building a stronger KU."
Rock Chalk Forever 2023
May 6, 2023 at Children's Mercy Park.
Scroll to enjoy photos of the event. Rock Chalk!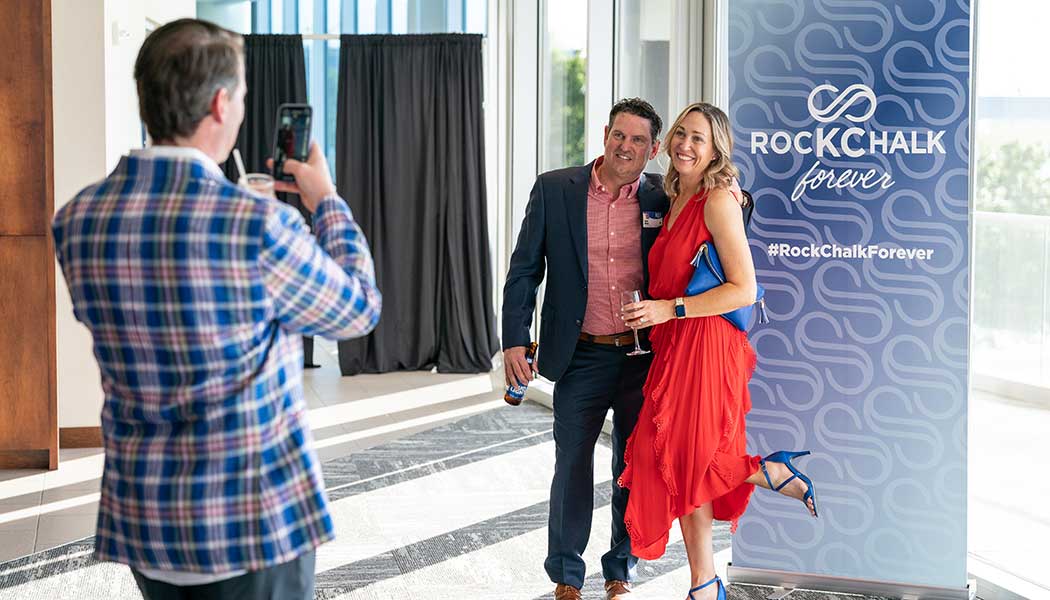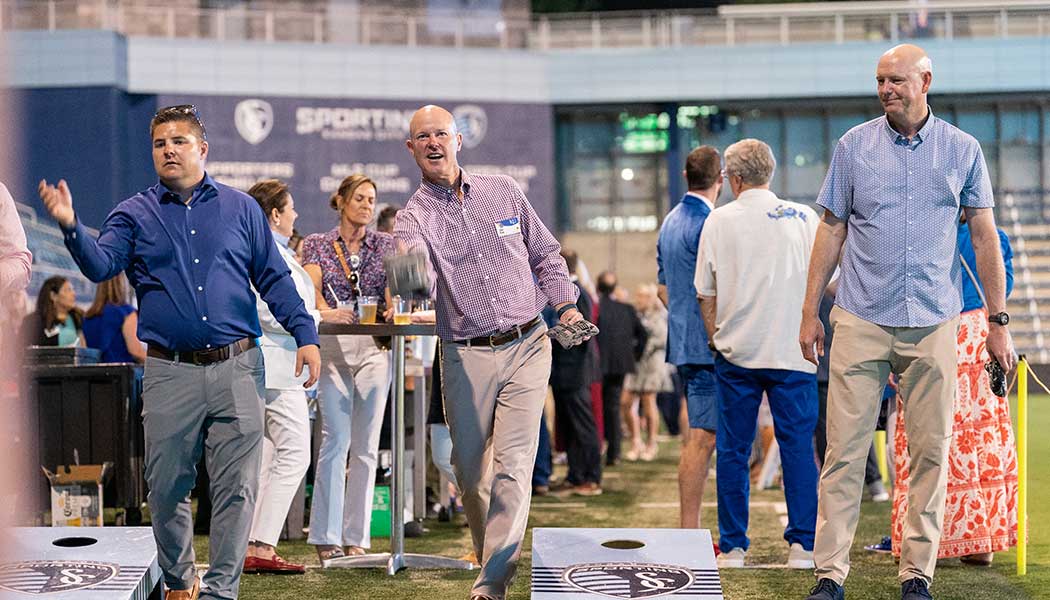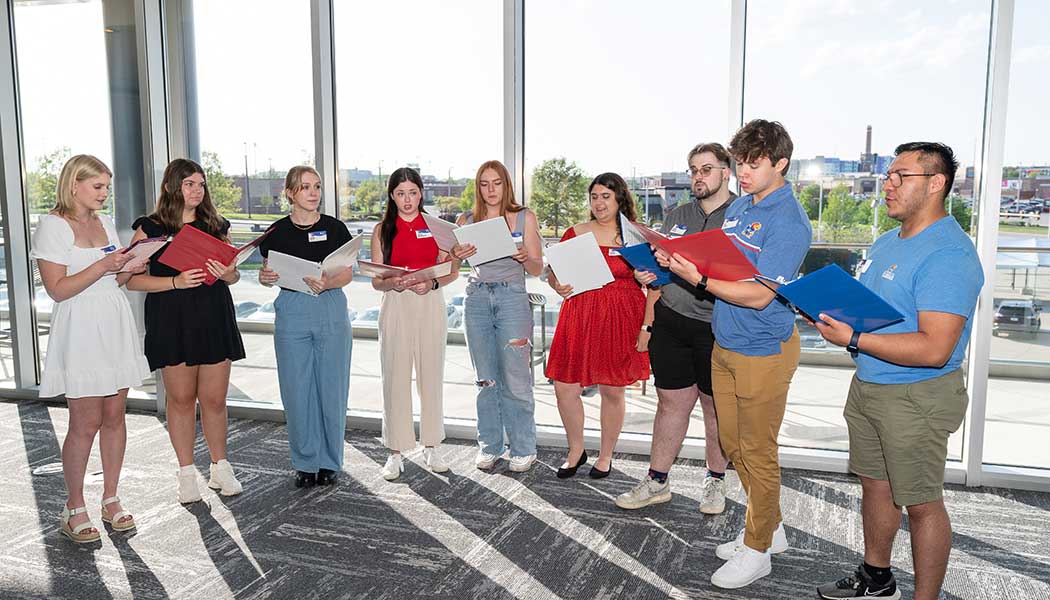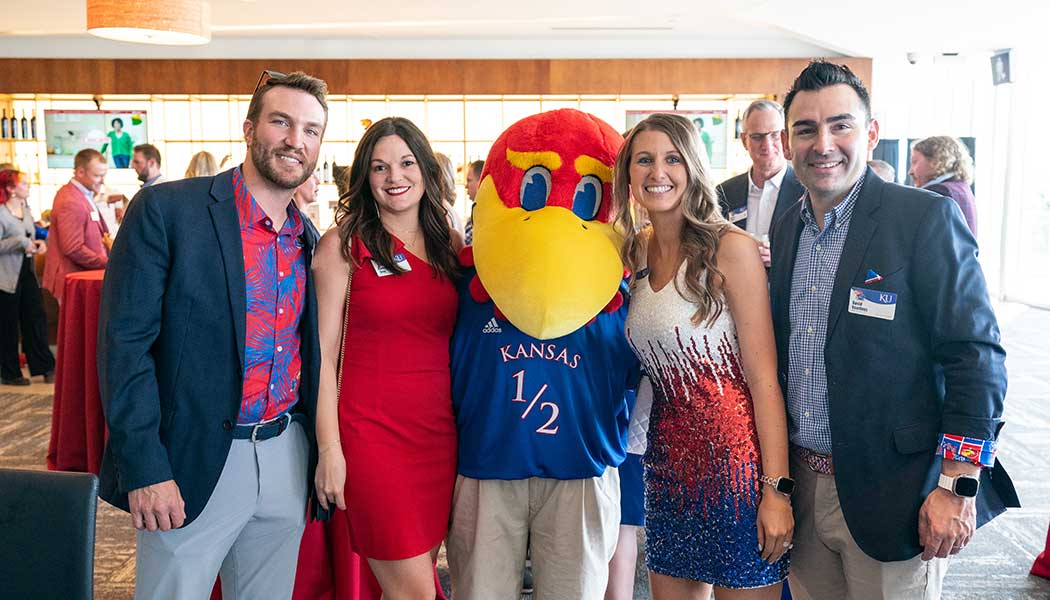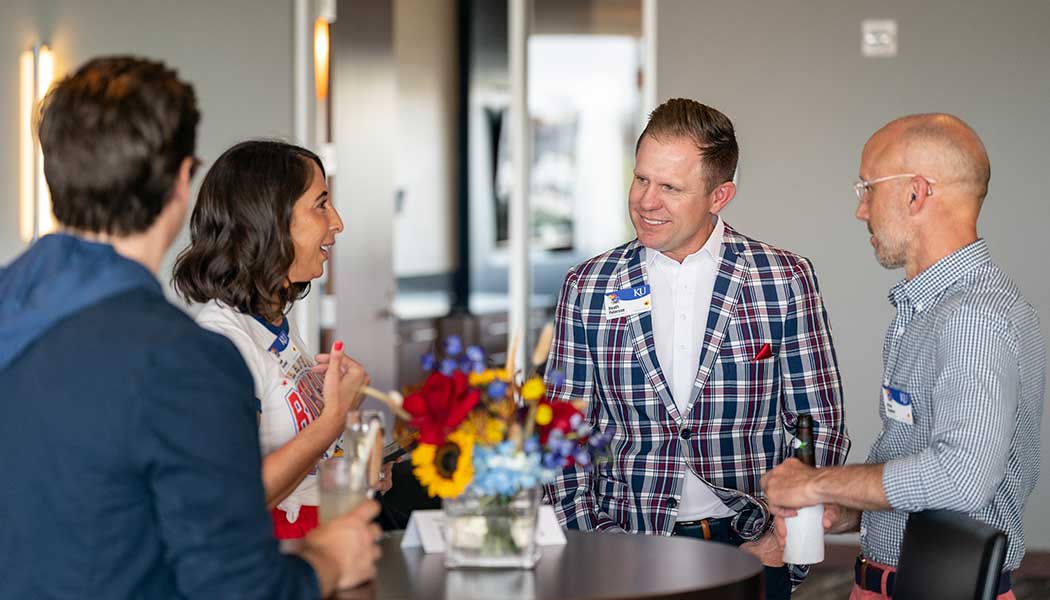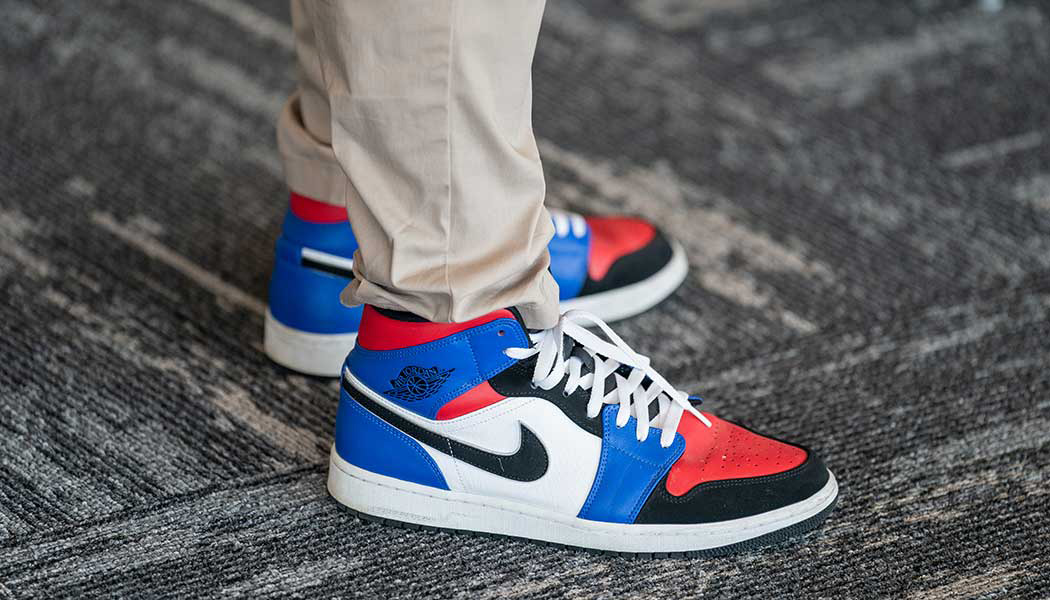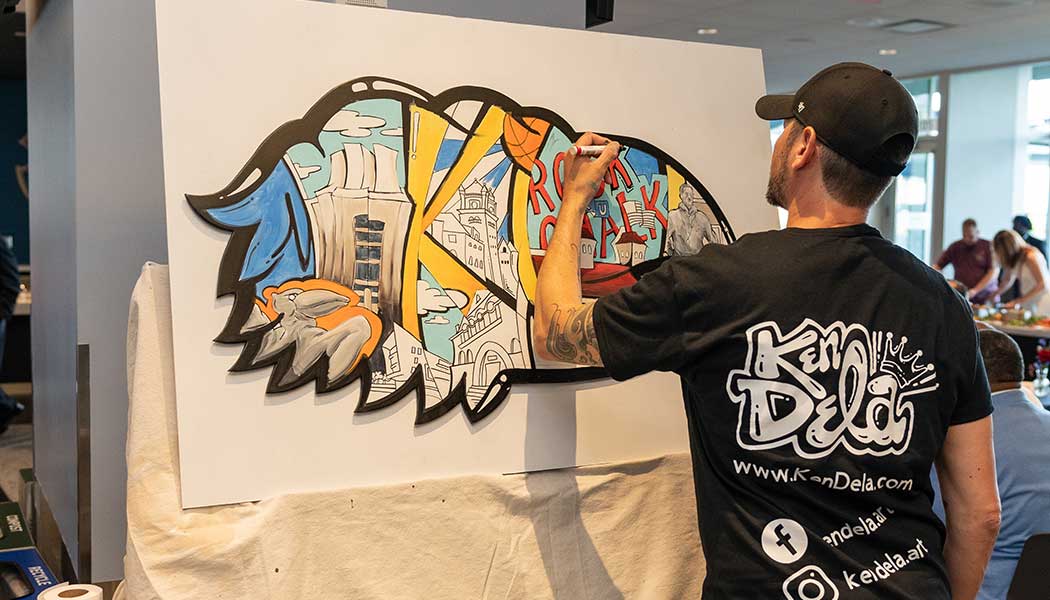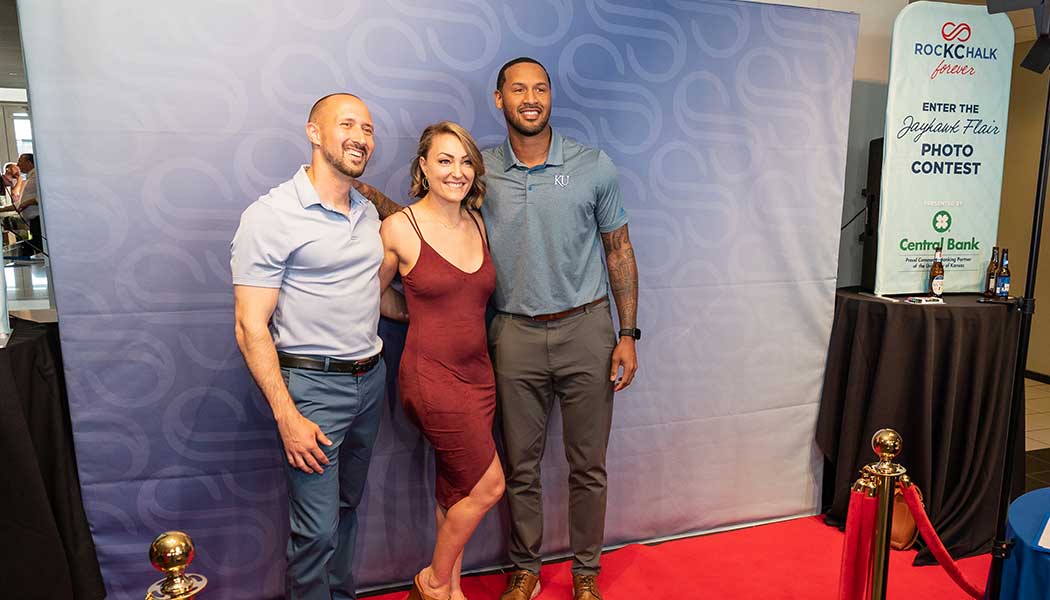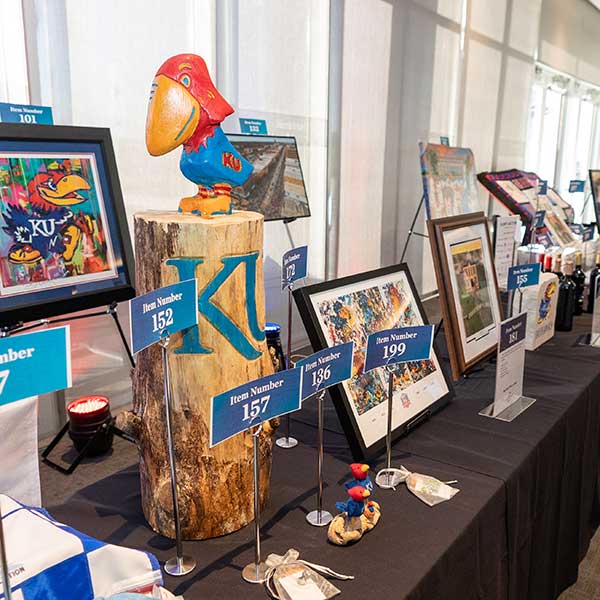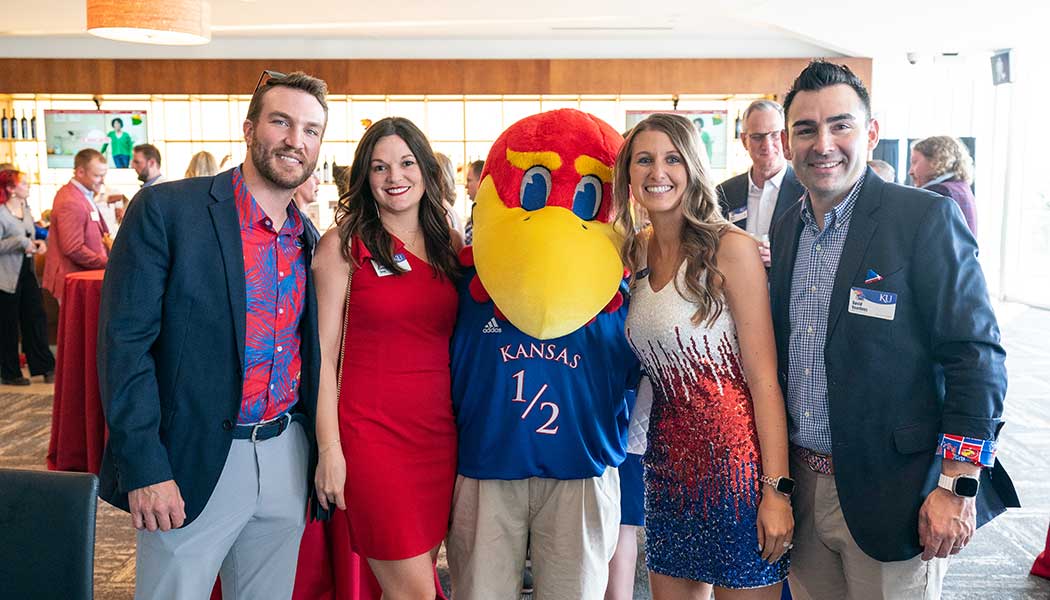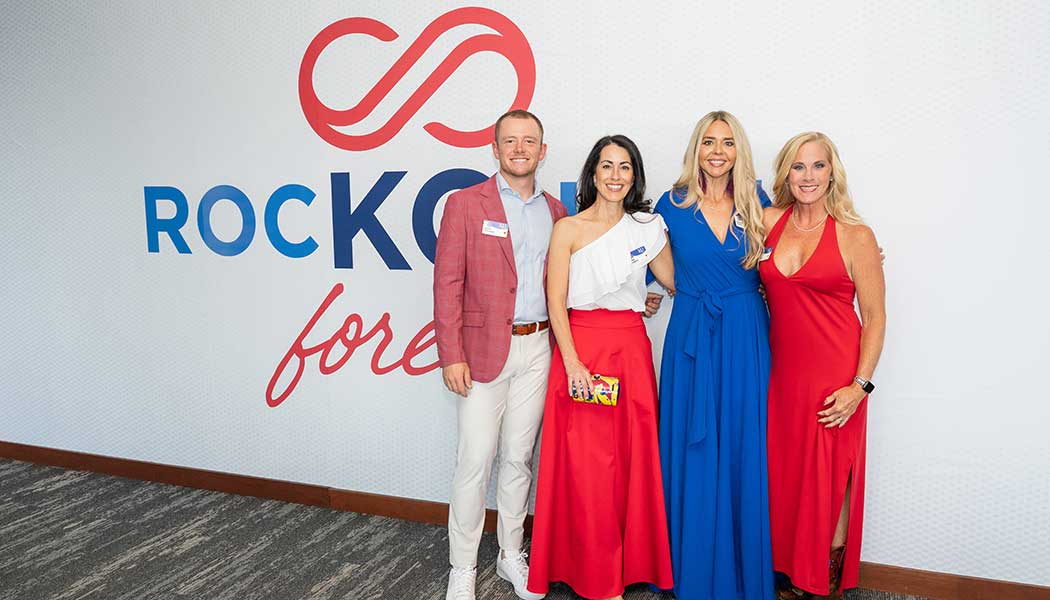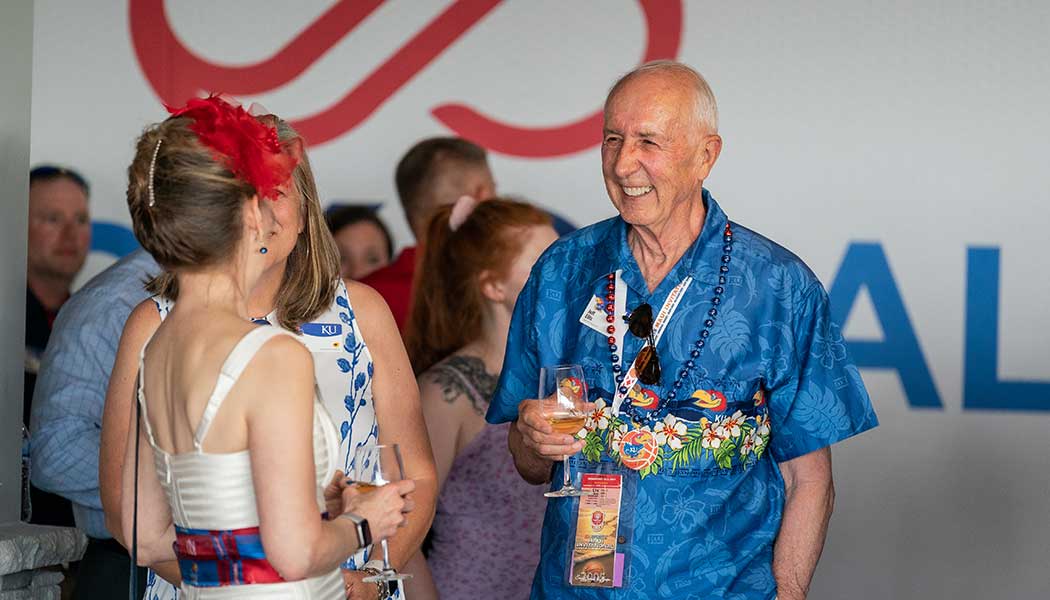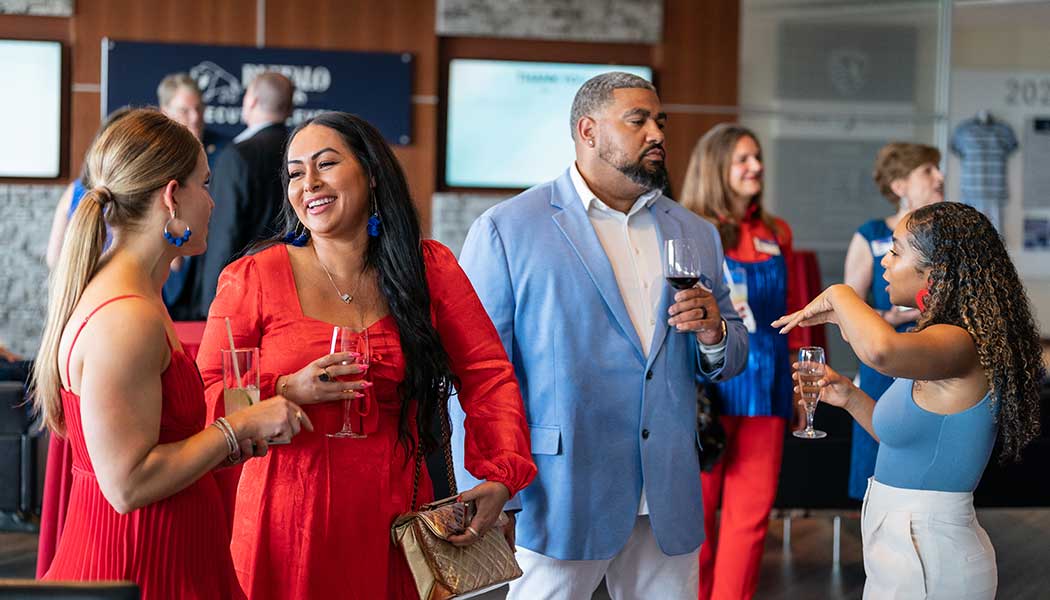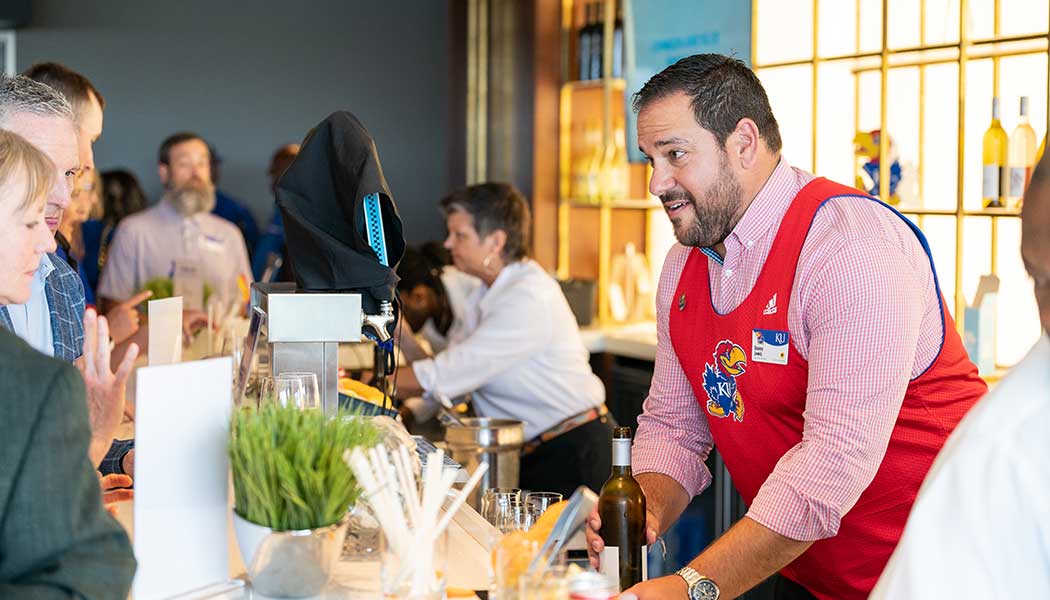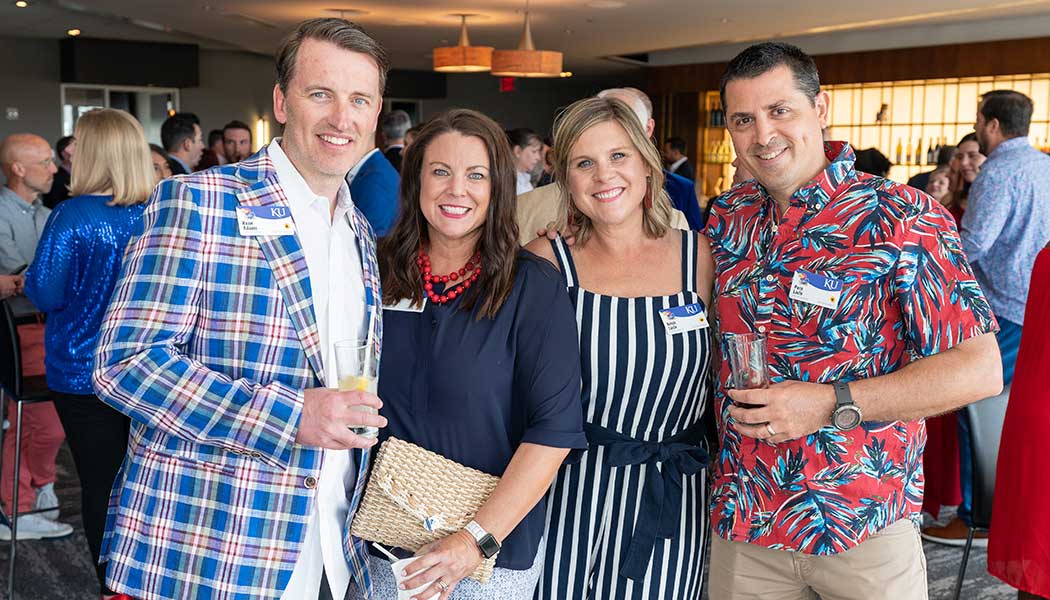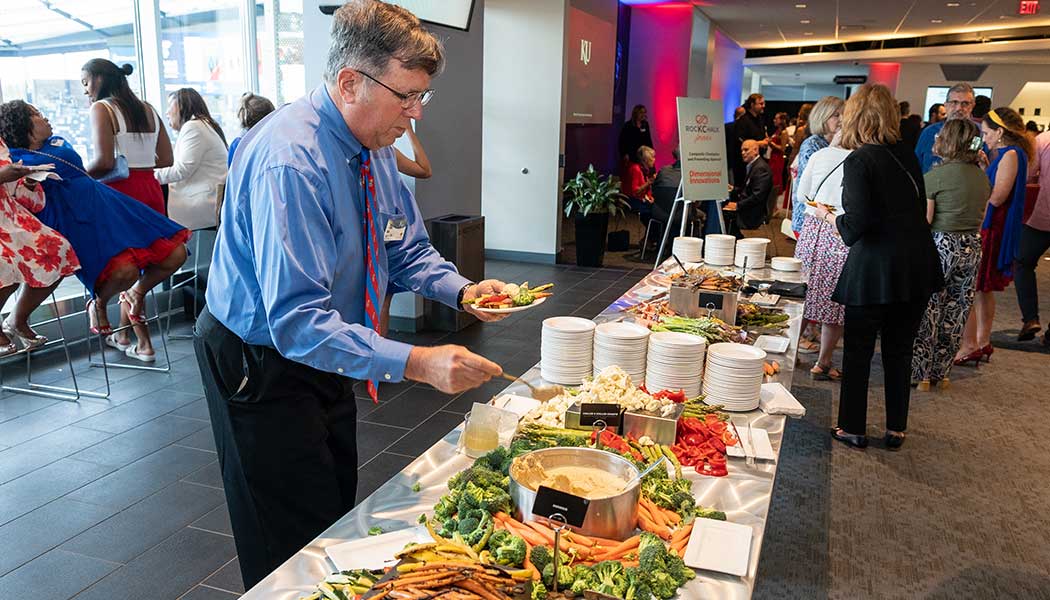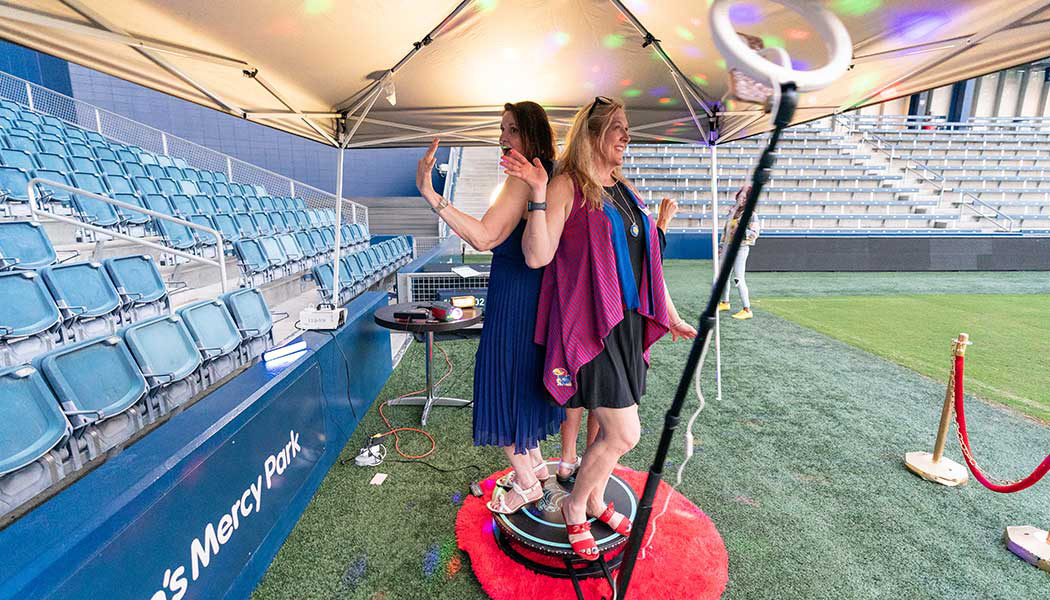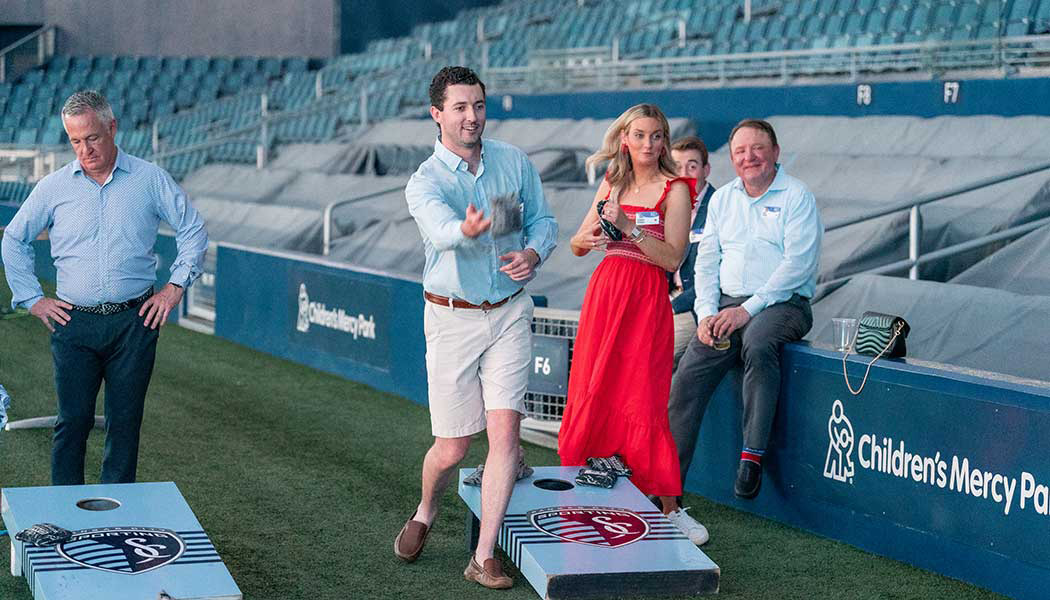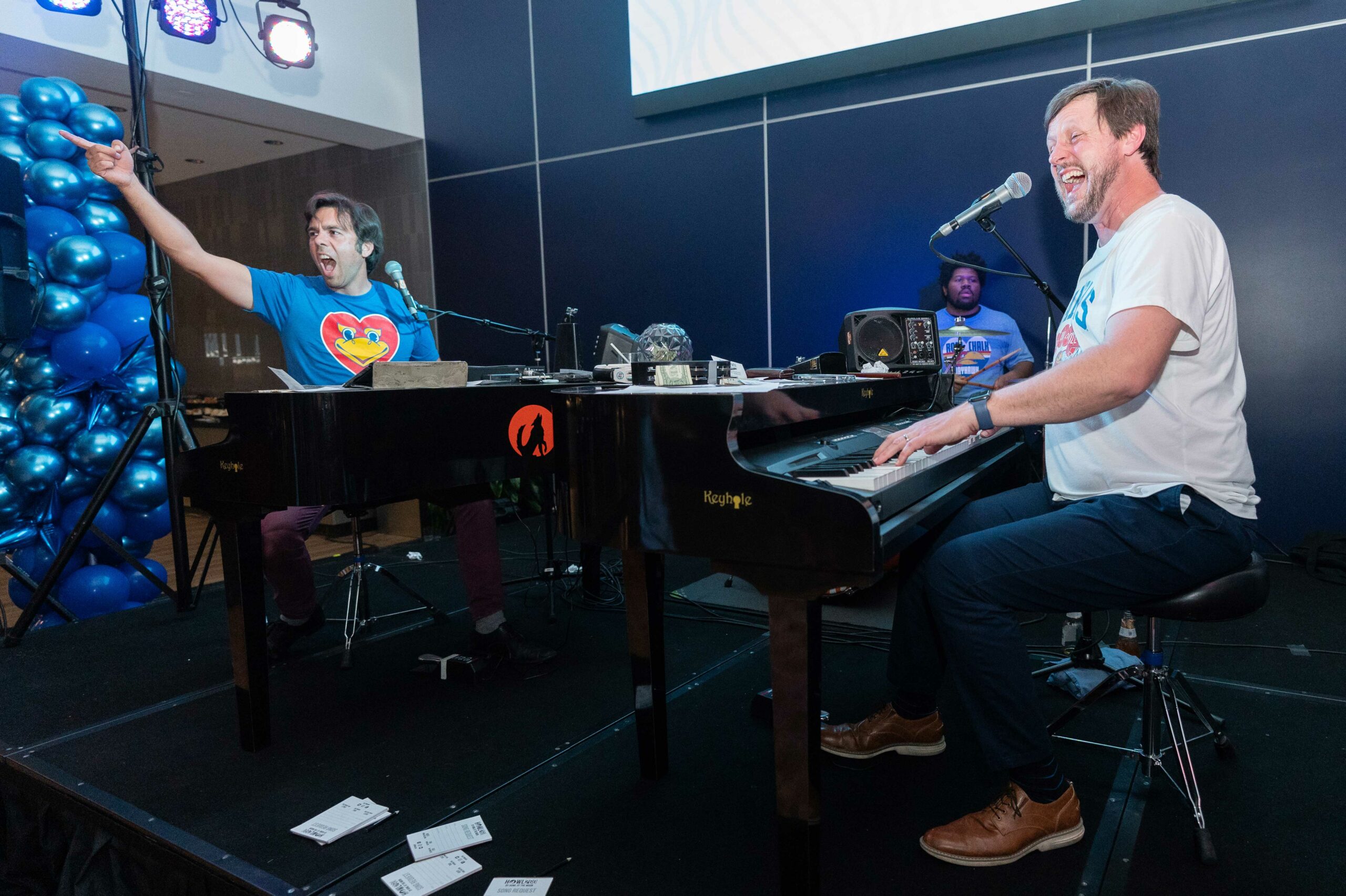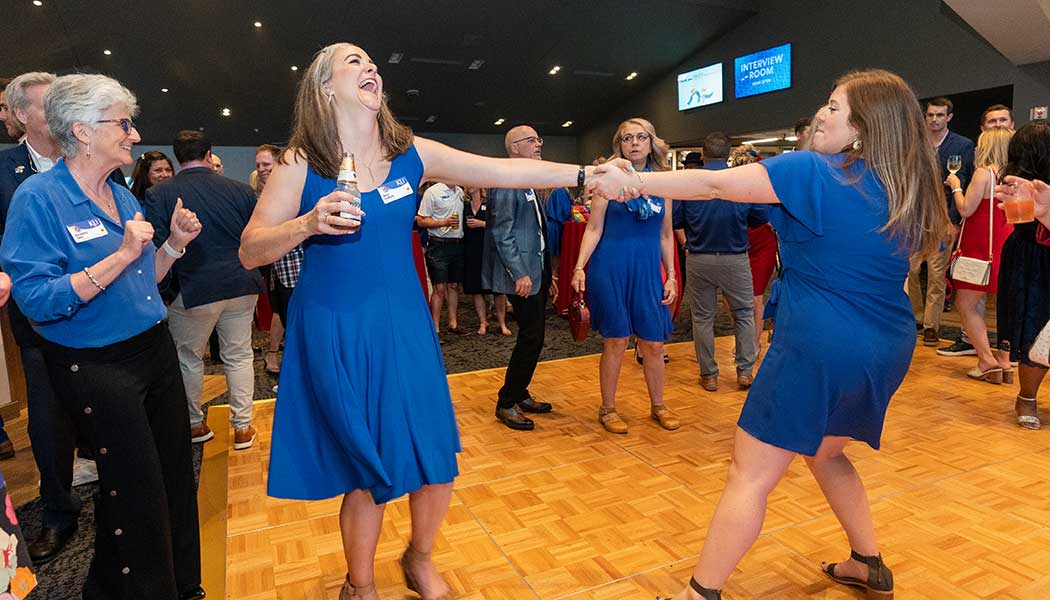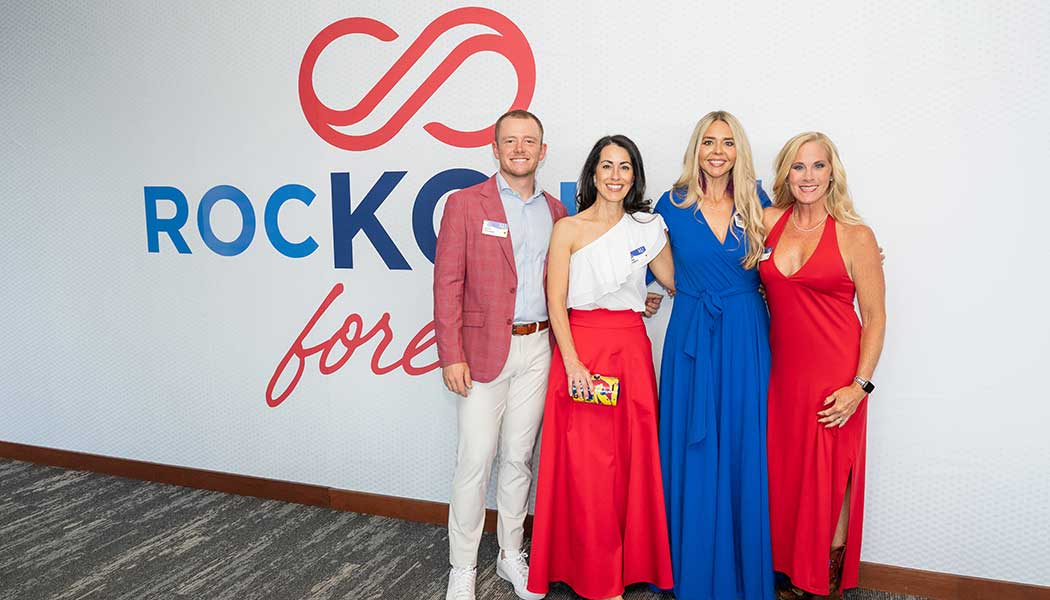 Jennifer Jackson Sanner, j'81, is editor of Kansas Alumni magazine.