Can adults learn from kids when the topic is science?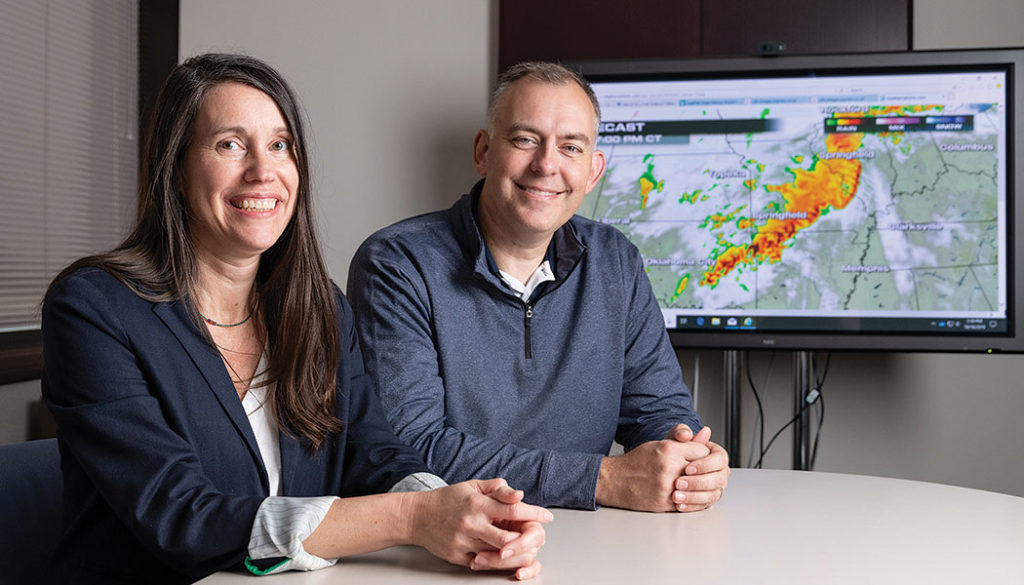 When it comes to improving public understanding of climate science, a team of researchers is betting that art—specifically, youth art—may be the vehicle for learning.
Cool Science, a program that uses artwork from K-12 students to teach youths and adults about the science behind extreme weather, was started seven years ago by scientists in the University of Massachusetts system. The project used advertising spaces inside and outside buses and the main bus terminal in Lowell, Massachusetts, to display student art about climate change. The Cool Science pilot program received a Hatch award for creative excellence in advertising in 2014, and one of the researchers behind it won a "Champions of Change for Climate Education and Literacy" award from the White House in 2015.
"The hypothesis is that if the kids are telling you about something, you might listen and learn better," says Bob Chen, interim dean of the School for Environment at the University of Massachusetts Boston and lead researcher on the project. "And to engage the kids as empowered teachers gets them to learn better themselves."
Now, thanks to a $3 million grant from the National Science Foundation (NSF), Cool Science is coming to Kansas, where researchers hope to explore the concept of intergenerational learning by determining how much adults can learn about extreme weather science by viewing youth art about the topic.
Steven Schrock, professor of civil, environmental & architectural engineering and director of the KU Transportation Center, and Claudia Bode, PhD'02, education director for the Center for Environmentally Beneficial Catalysis, will guide KU's participation in the expanded project, which tests the intergenerational learning model in a state that's different—geographically, meteorologically and politically—from Massachusetts. 
"We're trying to see if or what adults learn from viewing art created by children about science concepts," Bode says. "Does it make viewers want to learn more, does it make them ask questions, or make them more curious about the topic?"
While the project started with a focus on climate change, it has broadened to look more generally at extreme weather: tornadoes, hurricanes, floods, droughts, violent thunderstorms. And while gathering data on the intergenerational learning approach is the point of the NSF-funded study, Bode says the project has a larger goal of using informal learning—the learning that happens in non-classroom settings, like when someone is stuck on a bus, for example—to communicate science concepts.
"We want to have a positive impact on children and adults; we want people to become more curious about science, more interested, more inspired."
The idea that kids learn better when art is integrated into science is "changing STEM into STEAM," Bode says, alluding to the addition of art to the science, technology, engineering and math disciplines. The question Cool Science asks is, does the same apply to adults? 
"What they've found is adults really do respond to that art, because it's not created in an attempt to be persuasive like marketing materials would be," Bode says. "It's really just children drawing about the concepts as they know and see it. It's a different viewpoint that might open the eyes of adults who may not have ever thought about it one way or the other."
Twenty mentors are being trained to guide 200 students in creating art that is scientifically accurate. The grant provides curriculum, materials and a small stipend to conduct art and science workshops. Community partners are the Boys & Girls Clubs of Topeka, the Kansas Children's Discovery Center, Science City at Union Station, the YMCA of Greater Kansas City, the Kansas City Area Transportation Authority and the Topeka Metro.
Any K-12 student (not just those who attended the workshops) can enter the contest, which will be announced in November. Judges will choose six winning artists, who will earn $50 gift cards and have their art featured on buses in Kansas City and Topeka for a month. Bus posters will include an artist's statement and a QR code that can be used to download more information, and KU student evaluators will survey adults at bus stops before and after the campaign to see what they learned. Community exhibitions will celebrate the student artists, and those events will include a call for professional artists to apply for small grants to produce work that relates to extreme weather science. Contest rules and community event schedules will be available at coolscience.net.