Oread neighborhood's 'love garage' tells bittersweet story
"If an odder, uglier phrase has ever been coined," the brilliant New York Times columnist Frank Bruni said of social distancing, in the early days of our struggle with the concept of collective cocooning, "I can't think of it." To be socially distant, Bruni wrote March 17, is an oxymoronic "kick in the gut." Either we are social or we are distant.
Or living through a global pandemic, during which subtleties of the good life are sacrificed without mercy.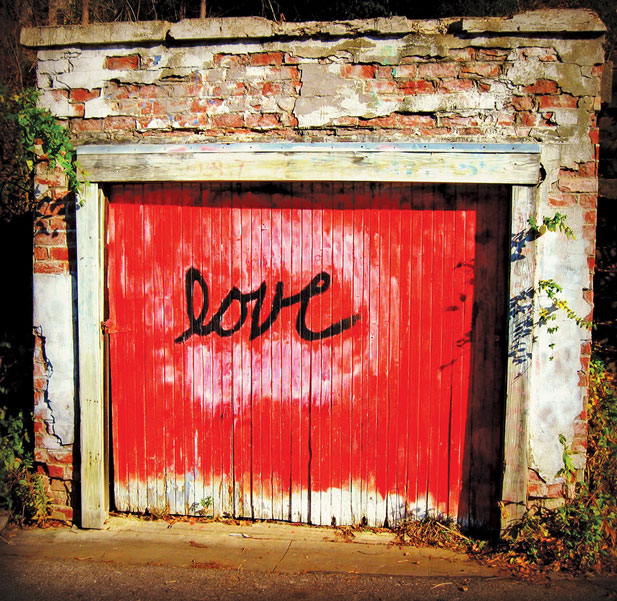 An equally brilliant visual representation of social distancing's kick in the gut appeared this spring along Mississippi Street, on a hillside hobbit hovel that became known as "love garage" thanks to anonymous artists who over the past decade splashed its doors with colorful, cursive inscriptions of "love" and "love more," along with a sky-blue interlude of "Risk for Adventure."
The simple messages gained prominence alongside the rise of social media selfies, and a generation of Jayhawks used the backdrop near Memorial Drive for their engagement photos and other announcements of young love and hopeful spirits.
As the doors yet again fell into disrepair, owners Deb Spencer, c'75, g'79, and Susan Davis last year hired a carpenter to tear them down. The sturdy new whitewashed doors remained gleamingly unadorned … and, vaguely, disappointing. Pristine is not always perfect.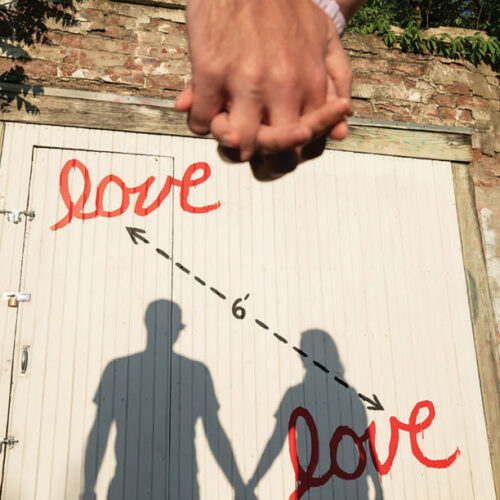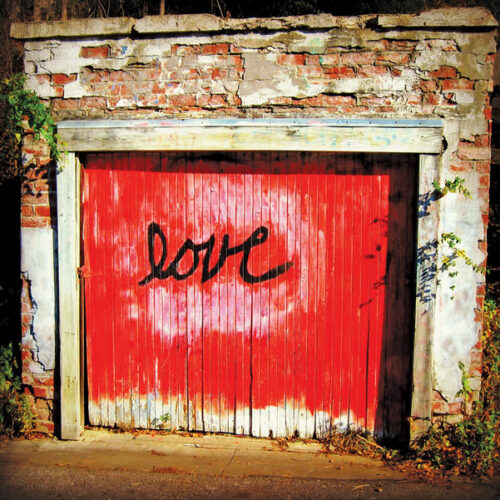 Enter the latest anonymous artist, who in March reimagined the garage's emblematic cursive "love," this time separated by the obligatory 6 feet of safety.
The kick in the heart won't last forever. Nothing does on the love garage, for one thing; and, of course, social distancing can't last forever, either. One day, love will once again meet in the middle. Until then, at least we have this much nostalgia back in our midst, reminding us of happier times, the good life we once foolishly took for granted.