Social concerns shape law student's career plan
Former Miss Teen USA Sophia Dominguez-Heithoff is guided by activism, service and a desire to pave the way.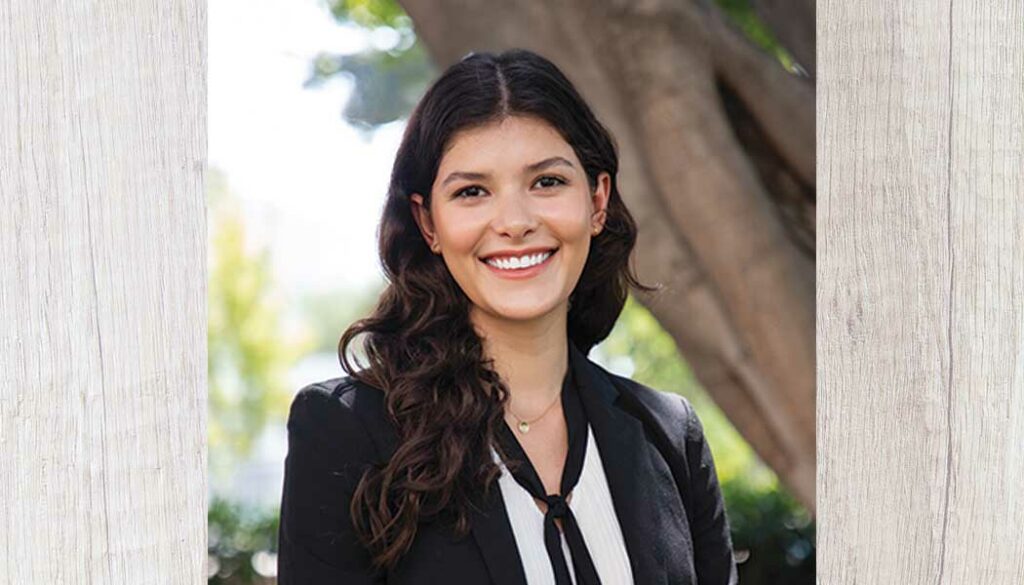 Just days before fall classes began in 2017, incoming Parkville, Missouri, freshman Sophia Dominguez-Heithoff was crowned Miss Teen USA during the pageant's final round in Phoenix. The next morning she flew to New York City for an appearance on "Good Morning America." So began a whirlwind year of traveling the country to attend events and advocate for adults with developmental disabilities—while also adjusting to college life.
"I had a very unique experience because I was traveling almost every weekend. I'd have classes Monday through Thursday, then Thursday afternoon fly wherever I needed to be, take a red-eye home Sunday night and be back in the Budig lecture halls Monday morning," she says. "It was not your normal first year of college."
Dominguez-Heithoff didn't grow up in a "pageant family," where competing often spans generations and starts early; she entered Miss Teen Missouri primarily because of the scholarship money, wearing her prom dress rather than buying an evening gown. But for someone whose awareness of social issues was encouraged from childhood by her mother (a nurse who grew up on a Nebraska farm and began her career in the Air Force) and father (who immigrated from the border state of Coahuila, Mexico, and led Project Choice, a Kauffman Foundation scholarship program for Kansas City high school students), the service requirement that came with the crown proved fulfilling.
"It allowed me to see so much of the country I had never seen before, and experiencing different states, different cities and lots of different types of people inspired my interest in international studies," says Dominguez-Heithoff, c'20. "To gain those experiences while traveling and then bring them back to KU and learn about them in the classroom was just wonderful. That was really helpful for me freshman year."
Majoring in political science and minoring in global & international studies, she was active in Student Senate, chairing the student rights committee and helping create Campus Cupboard, a resource for students experiencing food insecurity. She was also involved in the KU chapter of Best Buddies, a program that promotes friendships between students and people with intellectual and developmental disabilities.
"That cause is very important to me because my aunt has Down syndrome and essentially grew up as a sister to me," Dominguez-Heithoff says. "Recognizing that a lot of her friends were wards of the state and didn't have family members to take care of them like my aunt did, to provide for them and make sure they have simple things, like a present on Christmas—I realized from a young age that was just not right."
Now in her final year of law school at the University of Southern California, Dominguez-Heithoff works for change on an international level, building on efforts she began at KU. Through the Alumni Association's Jayhawk Career Network, she landed a summer internship sophomore year with the U.S. Mission to the United Nations, the country's delegation to the U.N.
"I really utilized the alumni network, talking to anyone I could who worked in the federal government, and so many people gave me advice on my State Department application," she says. "A lot of those people were attorneys, and they became instrumental in me applying and receiving acceptances and scholarships to law school. KU alums have guided me throughout almost every part of my career."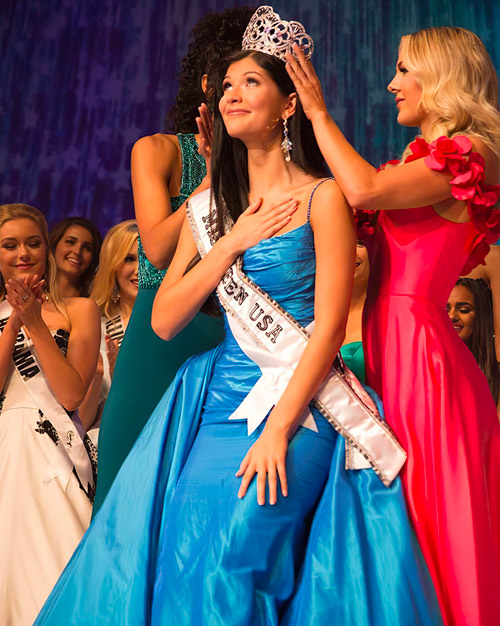 Dominguez-Heithoff helped document human rights violations around the world during her time at the U.N., but she yearned to do more than simply write about the problems she found. "As an intern, I wasn't really able to do anything about them," she says. "I felt powerless."
That changed when she got involved in USC's International Human Rights Clinic. There she has worked with the Clooney Foundation for Justice, which sent her to Kyrgyzstan to monitor the trial of a human rights lawyer; with survivors of human trafficking in the Los Angeles area who cooperate with police to prosecute their traffickers; and with Afghan immigrants who came to America after working alongside the U.S. military during the war. "We were able to successfully get nine families to the United States, and to offer immigration relief to families who were already here," she says.
She plans to continue that activism—and her reliance on the KU alumni, faculty and staff, family friends, law colleagues, and other mentors she calls her "board of directors"—after finishing law school in May. She looks forward to launching a legal career with the global firm Latham & Watkins that will prominently feature pro bono work, and she's already mentoring high school, college and law students, with a particular interest in guiding Latina women who want to be first-generation lawyers.
"I am the first in my family to go to law school, and I would not be here today if it weren't for the mentors I've had along the way," Dominguez-Heithoff says. "Every opportunity I've had was, one way or another, connected to my mentors. I'm happy to be that person for others now."
Steven Hill is associate editor of Kansas Alumni magazine.
Photos courtesy of Sophia Dominguez-Heithoff