Tech wizards save semester
KU Information Technology ensures swift transition to online learning, teaching and working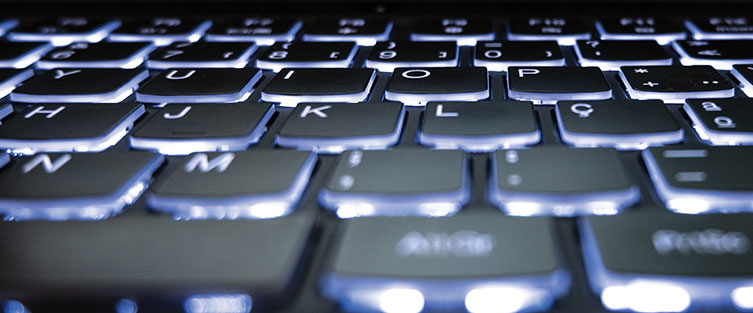 In 2005, Mary Walsh was overseeing Tulane University's campuswide administrative systems when Hurricane Katrina hit. The deadly storm devastated communities along the Gulf Coast and displaced hundreds of thousands of residents in New Orleans, including Walsh, who helped guide Tulane's recovery efforts with other university leaders from a remote office in Houston.
Nearly 15 years later, Walsh, now in her third year as KU's chief information officer, has once again found herself working diligently with a team to weather a different kind of storm: the COVID-19 pandemic, which in March forced all instruction online and drastically reshaped the lives of KU students, faculty and staff.
"As we got into this and realized teaching, learning and working remotely has certain challenges, we tried to think through how we could best help, and I think our success really stems from pursuing a collaborative effort," Walsh says. "Partnering up with other units on campus really made all the difference."
Since spring break, Walsh and J. Christopher Brown, vice provost for faculty development and professor in the department of geography and atmospheric science, led a team of faculty and staff from the Center for Online and Distance Learning, the Center for Teaching Excellence and KU Information Technology to develop a robust website, remote.ku.edu, which features a multitude of digital resources and tools, tutorials and support links to help the entire KU community make a swift transition to learning, teaching and working remotely. The website, created and launched in just two days, continues to incorporate new content.
"So much infrastructure and knowledge about how to do this, all the issues that have to be considered, were already in place, putting us in a very good position to have to ramp up to remote learning for everyone as quickly as possible," Brown, c'89, g'92, says of Walsh and her department of nearly 230 IT professionals.
In addition to playing a vital role in developing and refining the website, KU IT launched virtual computer labs, which enabled students to remotely access discipline-specific software that's available only through each school's campus computers. By mid-April, just four weeks after the University moved all courses online, nearly 11,000 students had already accessed the software, equating to roughly 33,000 hours of engagement. KU IT also coordinated a computer loan program for students who didn't have adequate technology at home.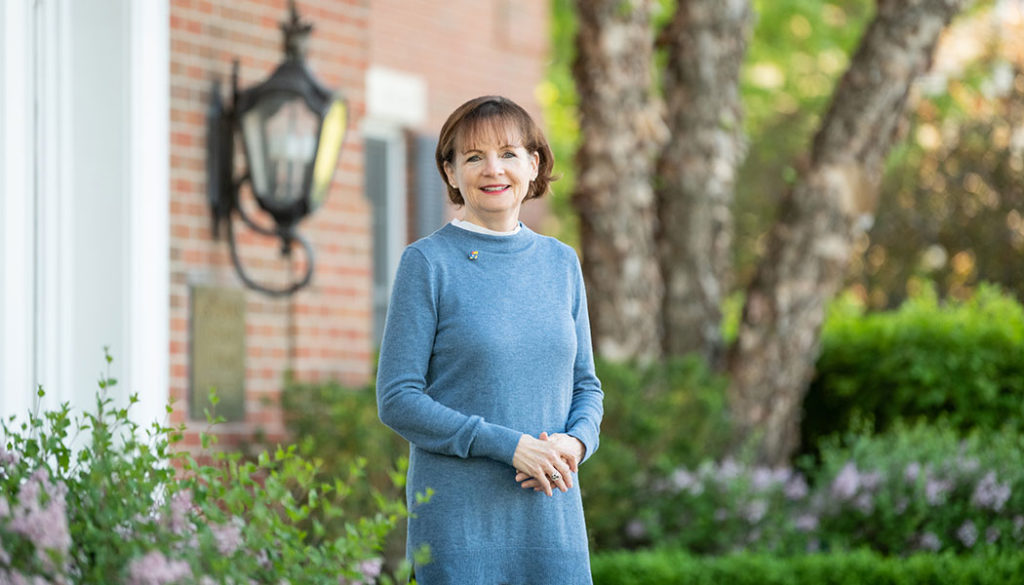 Walsh's teams expanded the University's license for the popular video-conferencing platform Zoom, which can accommodate up to 500 participants for large meetings, and ensured that faculty could record their lectures and transfer them automatically to Blackboard, KU's online learning management system, for students to watch at their convenience. "So many of our students do not live in the same time zone," Walsh explains, "so this really has the capability for our students to view the lectures at a reasonable time."
Another key priority for the department was enhancing KU's virtual private network, or VPN, which provides a remote, secure connection for faculty and staff to campus services and systems. The University typically supplies 250 VPN connections, an ample amount when most employees are on campus, but with so many people working remotely during the pandemic, KU IT had to quickly design a solution to dramatically expand remote access. In just 36 hours, a networking team created 10,000 connections to support off-campus work.
"This would usually be several weeks' effort with assistance from the vendor, but because of the urgency, our team put it in place in about a day and half," Walsh says. "They certainly set a new bar of excellence."
To adapt to users' needs, the department also sent a series of informative emails and targeted surveys to students, faculty and staff.
As University leaders work to establish a fall-semester plan, Walsh and her teams remain committed to providing support and guidance for changes in remote learning, teaching and working—and also returning to tasks that were tabled at the onset of COVID-19.
"Mary Walsh, our CIO, and the KU IT team have done an amazing job in order to make sure that everything that we do, from teaching to research to working, continues to happen as seamlessly as possible," Mike Rounds, vice provost for operations, said in the chancellor's April 2 virtual University update. "I think it's not a stretch to say that if any of us thought that we could move our workforce online, move most of our teaching online, and a lot of support for our research online, in a little bit over a week, we wouldn't have believed it. But they have done that in a spectacular manner."