'This Grand Experiment in History'
The pandemic changed nearly every aspect of the University, yet affirms that KU is ultimately about people more than place
By Steven Hill and Chris Lazzarino
Photographs by Dan Storey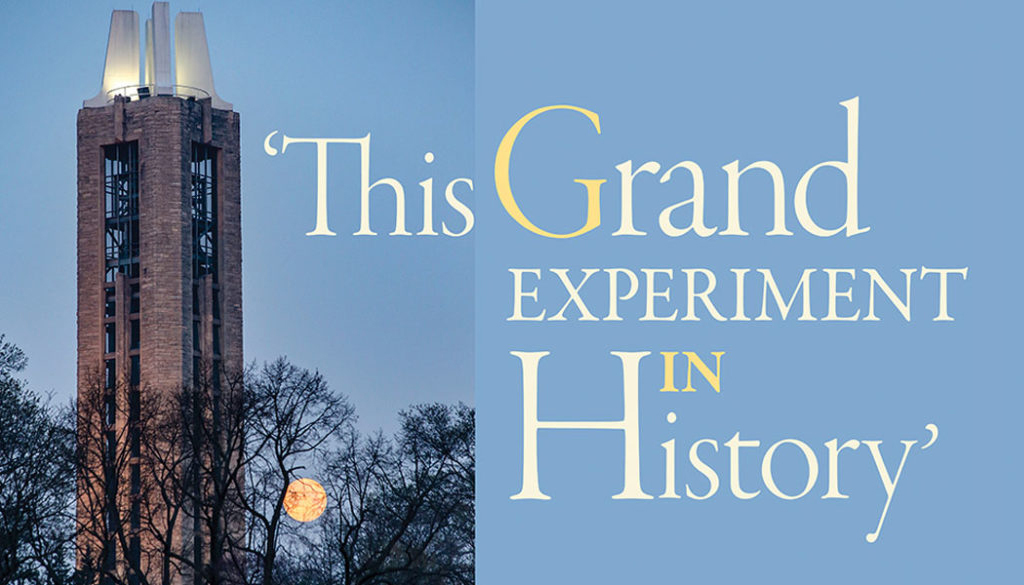 Late in the morning of Thursday, March 12, Johnny's Tavern, always a happening hangout in Kansas City's Power & Light District during the Big 12 men's basketball tournament, began to fill with Jayhawk basketball fans. They already knew a bar stool would be as close as they'd get to KU's opening game, a 1:30 tip in the Sprint Center. Their concerns were limited, in that fleeting moment of naiveté, to TV sightlines, ordering beers and burgers and crowding together with old friends from the Hill for a long afternoon of hoops.
A day earlier, the cataclysmic March 11, the World Health Organization had declared coronavirus and its evil spawn, COVID-19, a global pandemic. Later that day, the NCAA announced that fans would not be allowed to attend its annual—until now, anyway—men's basketball tournament. March Madness without fans? Is that even possible?
That evening, Italy announced it was shutting down all commercial activity; closer to home, with fans already streaming into Sprint Center for two opening-round games, the Big 12 declared that subsequent tournament sessions would be off limits even to bands and cheerleaders.
As March 11 ground on, coronavirus continued its glaciation of global societies, steadily freezing and eroding life and lives here and abroad since its early January emergence from east-central China.
Provost Barbara Bichelmeyer announced that KU's spring break would extend one week, and in-person classes would not resume until March 23; President Trump banned travel from 26 European countries; actors Tom Hanks and Rita Wilson announced from Australia that they had tested positive for COVID-19; and, after Utah Jazz center Rudy Gobert tested positive, the NBA suspended its season.
In one day, it seemed, the world changed so fast that even Twitter couldn't keep up.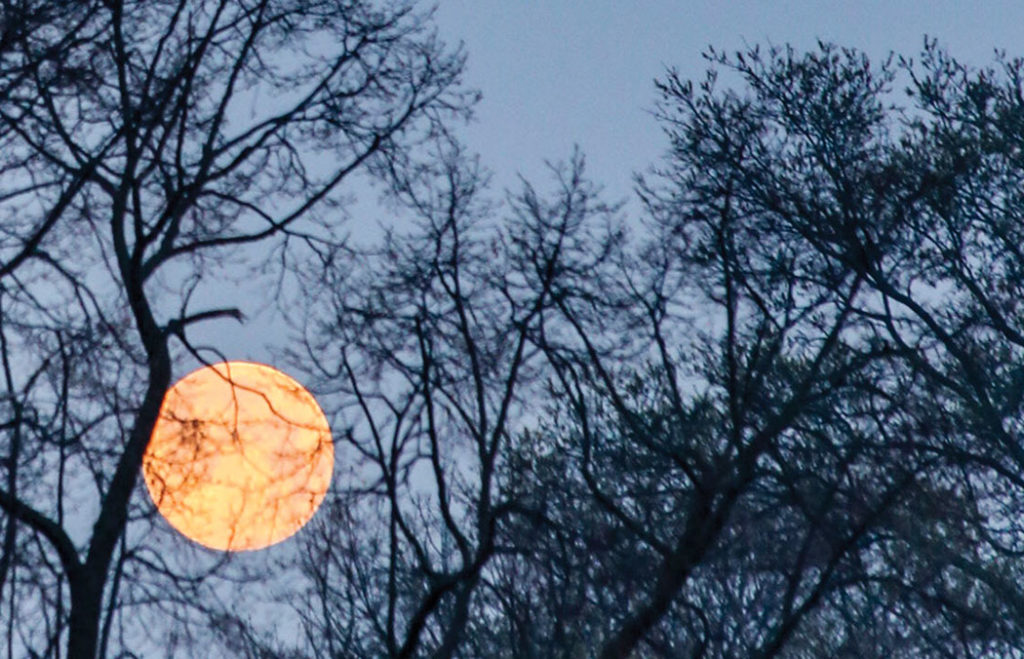 March 12 dawned with more ominous news, as Kansas City, Missouri, mayor Quinton Lucas declared a state of emergency, and in those evaporating remnants of anything resembling normalcy, the Johnny's crowd just wanted hoops and suds and a last laugh or two for the road.
Then … poof. At 11:39 a.m., the Big 12 announced the tournament was done.
From that hour on that day, getting close to the action would be a thing of the past. Action would be a thing of the past. Sports went away, of course, and KU's top-ranked men's basketball team was denied its chance at NCAA Tournament glory, and distraught Jayhawk fans felt certain the news could not get grimmer.
If only.
In short order, the loss of sports, even basketball and the Kansas Relays, became the least of anyone's worries.
As infection rates and death tolls climbed around the globe, KU's little corner of the world adjusted to strange new days with a frantic re-engineering of the college experience. Classes moved online for the rest of the semester. Students, first urged to register travel plans and avoid certain international destinations over spring break, were told not to return. Researchers abandoned their labs. Faculty scrambled to learn new ways to teach as online instruction—once the realm of a relatively small cohort of technologically savvy professors—suddenly became the default option.
Andrea Greenhoot, director of KU's Center for Teaching Excellence, one of three units collaborating on the speed-of-light transition to remote instruction, noted that amid the flurry of Zoom meetings and webinars, faculty consultations about Blackboard, online testing, asynchronous course design and the like, some simple wisdom went far.
"We did a section on how to support students, both as learners and as humans, in this kind of wild, bizarre stressful environment," Greenhoot recalls. The advice for faculty was singularly human too: Take care of yourself. Be patient and compassionate with others. Let students know you care. Distance learning—and learning to distance ourselves in our work and home lives without letting go of the emotional bonds that sustain us—began the transition from strange new world to the way we live now.
A pandemic global in scope has transformed life down to the most personal level. In this collection of stories, we report on the responses of faculty, staff, researchers, alumni and a graduating senior as we all relearn how to teach, work, study and relate to people.
At KU Medical Center, the University of Kansas Cancer Center mobilized to provide coronavirus tests for cancer patients, and School of Medicine graduates hustled through their final courses to volunteer for duty around the state, ultimately contributing 696 volunteer hours in primary care clinics, hospitals and testing centers across Kansas; nursing and respiratory therapy graduates likewise responded, conducting contact tracing and assisting with ventilator care in intensive care units. Leaders of the Medical Center and the University of Kansas Health System began hosting "must-see" daily video teleconferences to inform the public and media.
"I don't know of any need that went unmet," Michael Kennedy, m'90, professor of medicine and associate dean of rural health, says of KU's response. "I'm so very proud of our graduates. They stepped up and did some amazing work."
Provost Bichelmeyer, j'82, c'86, g'88, PhD'92, who started her new post in February, eager to help her alma mater enter a new era of education transformed by technology, her academic specialty, quickly discovered renewed appreciation for old ways.
"At this moment, this grand experiment in history foisted upon us by a virus, we're seeing all the things that we have to protect and defend about the on-campus experience," Bichelmeyer says, "and all the things we can benefit from with the online experience."
University Honors lecturer Mary Barnes Klayder, c'72, d'75, g'82, PhD'09, says she and her literature students struggled in the remote environment. "People are just confused," Klayder says, adding that high-achieving students who are "serious planners" felt adrift: "They don't know how to deal with the anxiety and ambiguity."
Alternatively, Professor John Hoopes relished the opportunity to invite "giants in archaeology" from around the world, including authors of his students' textbooks, to visit his virtual classrooms; he also told students to recognize that today's pandemic detritus, such as tons of buried masks and gloves, will dazzle archaeologists of the distant future.
"I would love to be able to teach this way down the line," Hoopes says.
Good experiences, however, have been all too rare on Mount Oread since spring break. Our cherished walk down the Hill, scheduled for May 17, was replaced, for now, with a lively video ceremony, but it still took only one image or vibrant memory of Commencements past to make the crimson and blue heart ache.
Chancellor Doug Girod frequently used his online town halls to remind our KU community that Jayhawks will emerge changed, yes, but stronger. The sentiment rang true, of course, but doubts linger. How long must uncertainty last?
"I hope it will create more resiliency in students," Lisa Sharpe Elles, assistant teaching professor of chemistry, says of the challenges that defined a semester like no other. "I'm hoping that this will make our students stronger and more tough, in a way. Not necessarily that they were weak in the first place, but it just gives them a different perspective."
With time, may that be true for us all.