Encyclopedic superhero book sure to be a smash hit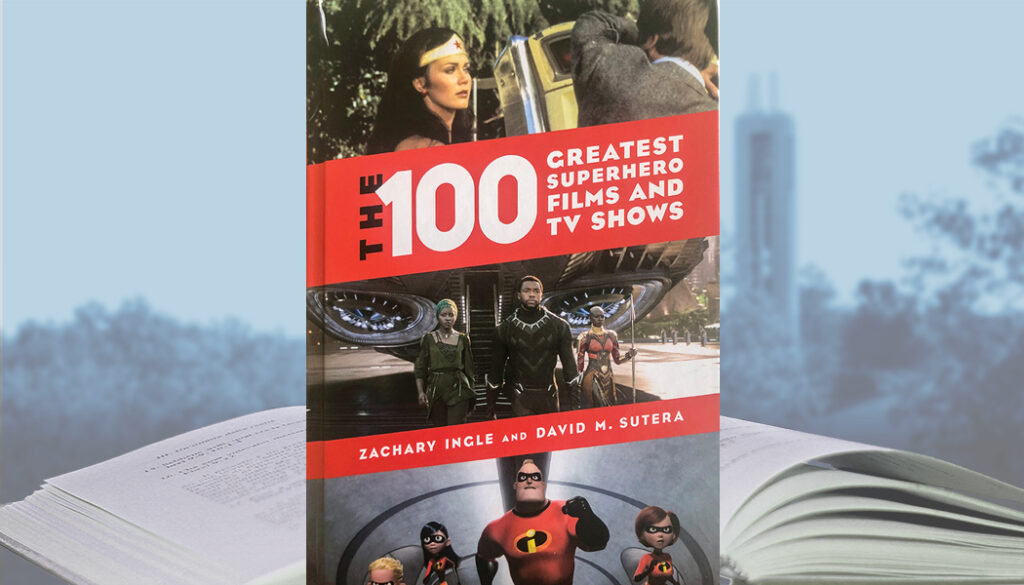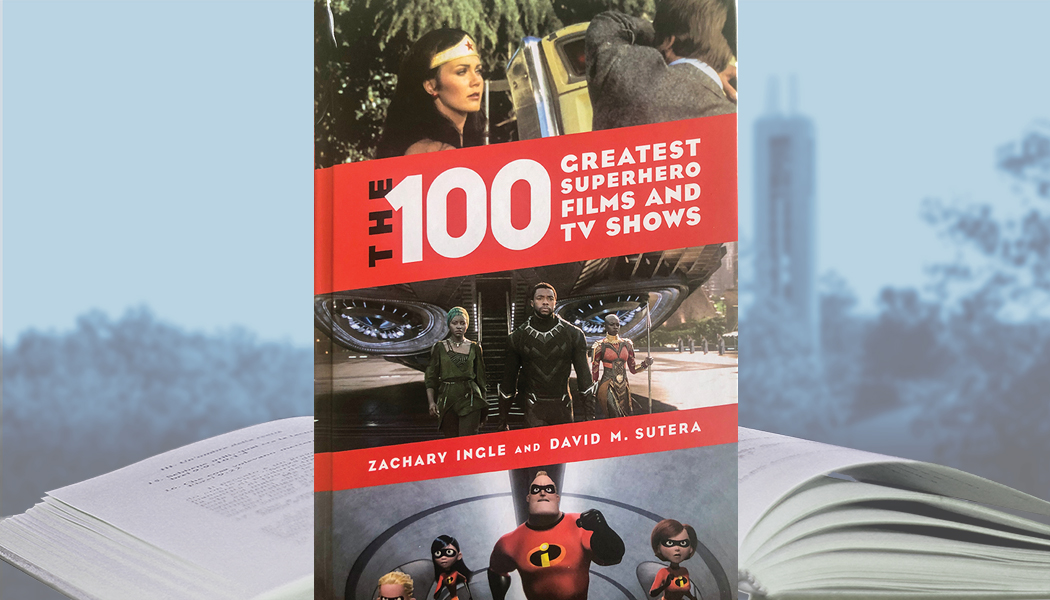 As with the films explored within its pages, the book's title alone packs enough wallop to excite fans of the superhero genre. And, as with any fast-paced thrill ride worthy of lofty status in the genre, The 100 Greatest Superhero Films and TV Shows, by former KU graduate school classmates Zachary Ingle, PhD'16, and David M. Sutera, PhD'16, delivers a terrific read without squeezing the life out of its subject with minutia, which too often deadens weighty film books.
Ingle and Sutera set out to honor the topic by always leaning toward information and entertainment rather than fanboy arguments or professorial pronouncements, and they succeed. The book's introduction includes a welcome and concise history of comic book superheroes harvested by the film industry since the 1930s, including "Flash Gordon" in 1936 and "The Spider's Web" in 1938.
Swiftly guiding the reader through decades of superhero iterations in film and on TV, the authors then lay out the genre's iconographic elements: storylines set in large metropolitan areas, vulnerable citizens who must be protected from evil, and the weapons, gadgets and vehicles that spice superhero stories with fantastic fun.
Sutera, assistant professor at Bridgewater State University, and Ingle, visiting assistant professor of film at Hollins University, then dive straight into the films, arranged in alphabetical order to avoid unnecessary rating scales. Each is worthy, as are those that didn't make the cut, an honorable mention list that the authors include to help illustrate their difficult decision process.
Each film is introduced with a basic credits box—directors, writers, cast, and run time and other specs—followed by a tight synopsis and thoughtful commentary, which invariably treat the subject matter with respect while avoiding fawning fanspeak. Also welcome for hardy fans are nearly 20 pages of bibliography and index.
The book's featured films and TV shows—live action and animated—include modern blockbusters, critical and cult favorites, and foreign TV series, with an eye toward plot and character development, adherence to source materials, technological advancements, and societal impact.
The 100 Greatest Superhero Films and TV Shows will be a welcome—perhaps even mandatory—addition to any serious superhero fan's library, but it's not meant to sit idly by as an occasional reference. The readable format, accessible writing and movie-still photographs invite leisurely consumption, one entry at a time, and hopefully will inspire coffee-shop banter among superhero superfans.
The 100 Greatest Superhero Films and TV Shows
By Zachary Ingle and David M. Sutera
Rowman & Littlefield, $45