Jayhawk Career Network joins campus partners to aid students' job search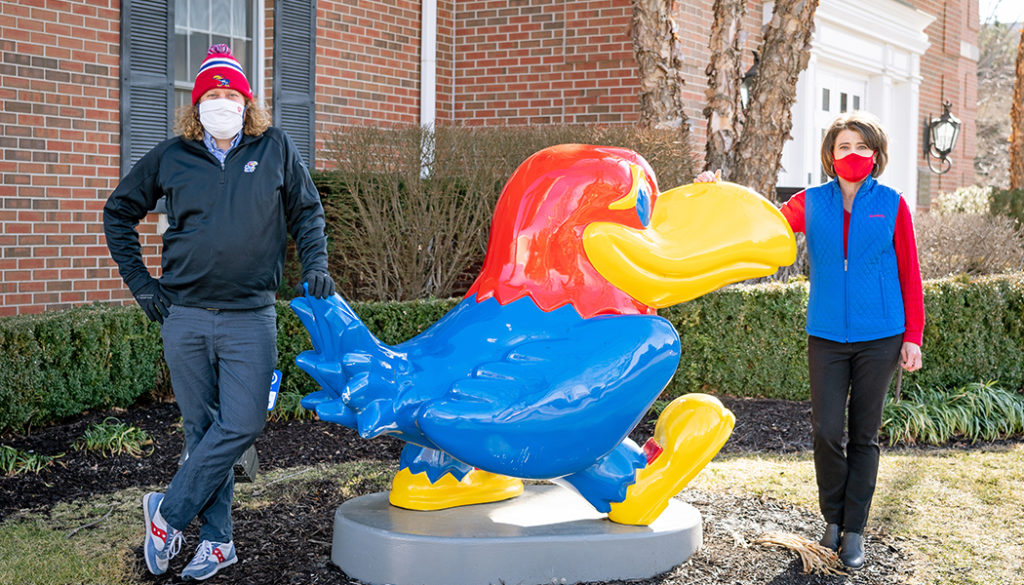 The Alumni Association's Jayhawk Career Network teamed with KU's University Career Center and other campus and community partners to mark National Mentoring Month in January, hosting a monthlong series of events for students and recent graduates.
Students and alumni flocked to online events like Winter Boot Camp, a three-week program designed by the career center to help senior students launch their job searches; Exploring Graduate School Week, a series of virtual events hosted by the Office of Graduate Studies for students considering graduate school at KU; and webinars that addressed compassionate leadership and remote work wellness for alumni and for students preparing to enter the workforce—part of JCN's mission to offer professional development for Jayhawks at every stage of their career.
The Association also highlighted through social media and emails some of the many alumni who have signed up for KU Mentoring, JCN's online platform that connects students and alumni in mentorships. The platform matches students and mentors based on personal and professional interest, geographic location and other factors. Featured mentors included Caitlin Ungerer, j'17, a Chicago influence marketing manager; Andrew Linn, u'10, a New York City composer and audio producer; Mercedes Bounthapanya, c'18, a diversity, inclusion and equity coordinator at KU; Cora Burgoyne, c'17, g'19, a Denver public health professional; and Brandon Monroe, b'12, an Austin, Texas, digital marketing director.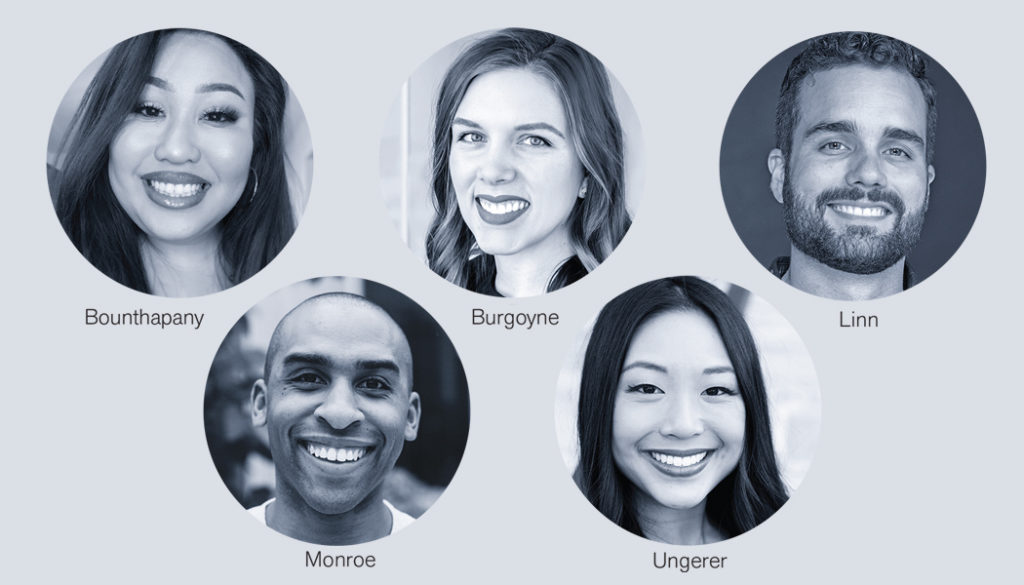 "We were really pleased with the number of students who attended," says Howard Graham, g'09, PhD'20, director of JCN. Particularly popular were the Career Community Conversations, a series of Zoom events organized around vocational themes such as "educators and helping professionals," "scientists and technologists," and "artists, designers, performers," each featuring a panel of alumni who discussed networking, career preparation, job searching and interviewing tips.
"What I took away is how active and prepared the students were to ask questions, to take notes from our alumni and to learn from their expertise and their experiences," Graham says. "Students were eager to participate, and also very thankful—we know that from the notes they left in the chat or simply because they came on the Zoom and said, 'Thank you for being here; this really means a lot to me.'
"That's how it should work, right? When you attend KU, one of the greatest assets the University has is its alumni, and what we're really trying to do is put students into direct contact with those alumni through the mentoring platform and through events like this."
Kim Madsen Beeler, c'93, j'93, g'99, assistant director of UCC, says alumni networks are integral to the center's mission to help recent and soon-to-be graduates navigate a job market roiled by uncertainty.
"Students are nervous about entering the work force, especially during a recession," Beeler says. "They don't want to hear from career coaches; they want to hear from alumni who are working in their area of interest. The JCN platform made it easy to find successful, student-focused alumni who were willing to help our seniors by graciously offering their time, enthusiasm and professional experience."
More than 250 students enrolled in Winter Boot Camp, and they heard from 25 alumni and career partners during the Career Community Conversations. Students who participated in breakout tutorials with JCN staff members learned to use the KU Mentoring platform and identified as least two alumni mentors they can potentially connect with. More than 50 students signed up for mock interviews conducted by alumni mentors.
"It is exciting to see the number of Jayhawks who volunteer to give their time, talent, and expertise to our seniors," Beeler says. "We have an amazing alumni network and they will always play a key role for students who are exploring careers, conducting job searches and growing professionally. One of the most important goals of KU and the UCC is to not only graduate students, but to help them transition successfully. Jayhawk Career Network helps us achieve that goal."