Engineer seeks 'final frontier'
Estrada pursues boyhood dream with Blue Origin
Nick Estrada grew up with the typical boyhood excitement for space exploration, and even attended the Future Astronaut Training Program at Kansas Cosmosphere in Hutchinson. Yet when he arrived at KU, Estrada chose mechanical, rather than aeronautical, engineering, because his interests had shifted toward mechanical aspects of cars.
"Looking back on things," Estrada says in an email interview from Seattle, where he has worked since April 2021 as a flight operations engineer at Blue Origin, "I think subtly I knew I would end up in spaceflight."
Estrada, e'08, g'17, g'19, launched his career with a NASA contractor, working as a maintenance and mechanisms flight controller for the International Space Station. In 2014 he left Houston for Seattle and joined Lockheed Martin as a satellite systems engineer, specializing in "information systems & global solutions," then pivoted toward business and project management.
Estrada completed his KU MBA while living in Seattle and opened his own consultancy firm, but found himself intrigued by the City of Seattle's bold plans for a multiyear transition into a new suite of software for its parks department, which Estrada describes as "a huge technical project."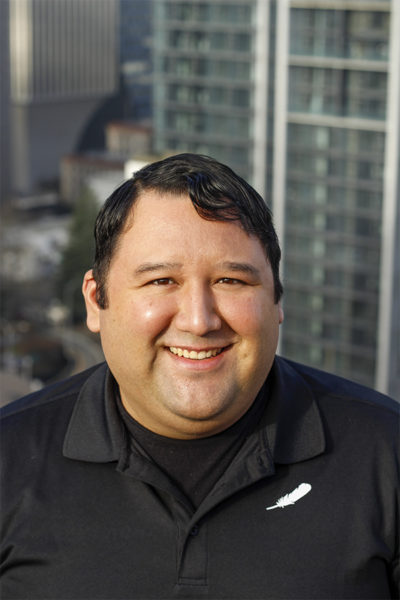 "I wanted to be part of that, so I applied to be part of that team," Estrada says. "Over the years I had been following Blue, and eventually I started to see positions open up that were more along the lines of my background and experience."Blue Origin last year soared into prominence with three civilian-crewed flights of the reusable New Shepard spacecraft. As a project manager in flight operations,Estrada and his team "make sure we meet our milestones leading up to a flight of New Shepard," including hardware or software changes that must be scheduled and closely monitored and organizing "continuous improvement efforts for launch day."
"This has been an amazing opportunity and has allowed me to essentially experience the entire launch day," Estrada says, "from the time we roll the vehicles out to the launch pad in the wee hours of the morning all the way through being part of the recovery teams for both the crew capsule and the booster.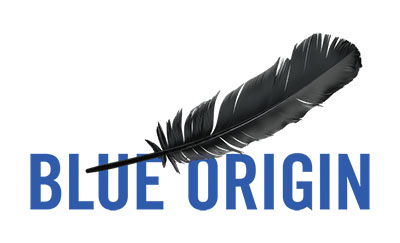 "Our team is from a variety of operations backgrounds and so it has been fascinating as we take bits and pieces of what we think works best for us and try it and adapt it. I am fortunate that I get to be part of this amazing team that is continuously adapting and improving how we launch
a rocket."
Estrada credits his affiliation with the Society of Hispanic Professional Engineers (SHPE) for helping him grasp the array of possibilities awaiting him while still at KU: "I didn't have anybody in my family with a career in STEM, and so SHPE helped me navigate the entire process." He now helps the Seattle SHPE chapter mentor area college students, providing mock job interviews and resumé advice. He also volunteers with a high-school robotics team that encourages first-generation college-bound students to consider science, engineering and technical careers.
"I do think that for those of us who have been in similar life experiences, it is our responsibility to find a way to give back to the community that supported us along the way," Estrada says. "I do want these students to realize that a STEM career is for them and help them navigate it if this is something they want."
Encouraging young dreamers toward STEM careers is made even easier by today's new age of spaceflight, an era hurtling toward entirely new chapters of exploration thanks to the vision of bold engineers such as Estrada.
"Space is the final frontier, right? I can't even imagine sometimes where we will be in 10, 20, 50 years. Exploration, and that possibility of where we will be in the future, is what captures all our imaginations."