Books explore a 'Hawk tale for kids, secret KC and KU's superstar fitness coach
"Midnight arrives at Ascher Plaza. 'Pssst … it's time to move.'"
So begins Jayhawk Birthday: A Nesting Story, a charming tale of being part of a flock, created in celebration of the 100th birthday of the 1920 Jayhawk, who frets, "Am I really a Jayhawk? With these talons, I don't look like the flock."
As the Jays meander throughout the Kansas Union, they eventually greet their friend in the Hawk's Nest with a festive birthday cake and shout, "Surprise! We love you, Talons!"
Jayhawk Birthday is available for $12.95 at the Union's KU Bookstore and online.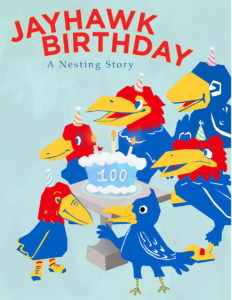 Strong Like Her
By Haley Shapley, with photographs by Sophy Holland
Gallery Books, $29.99
Superstar fitness coach and author Jen Widerstrom, d'05, is one of numerous inspirational athletes featured in Strong Like Her: A Celebration of Rule Breakers, History Makers, and Unstoppable Athletes, by Haley Shapley. Sophy Holland's portraits—including Widerstrom's, seen here—are dazzling, as is Shapley's insightful journey through the "untold history of female strength." Noting Widerstrom's disappointment at the cancellation of American Gladiators, after which she forged far greater fame on The Biggest Loser, Shapley writes, "She subsequently found her voice in the fitness industry as a positive presence who meets people where they are. Instead of instilling fear in her clients, she empowers them to take pride in their health journey."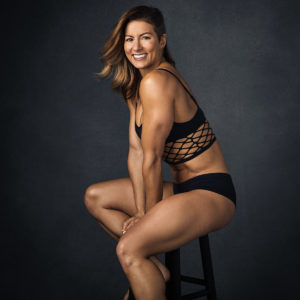 Secret Kansas City
By Anne Kniggendorf
Reedy Press, $22.50
Nooks and crannies past and present make Secret Kansas City: A Guide to the Weird, Wonderful, and Obscure a delightful insider's guide for Kansas Citians near and far, young and old. Author Anne Kniggendorf, g'20, includes the silly and the serious: William Rockhill Nelson's imported squirrels, tough-as-nails pioneering lawyer Eliza Burton Conley, a giant iron in downtown KCK, the Argentine's 169-step stairway to nowhere, a statue commemorating a U.S. senator who might or might not have been president for a day, a bricklayer known as "Indian Jim" who was personally responsible for much of Johnson County's original brick streets. Kniggendorf keeps the fun going by encouraging readers to show off their own KC finds by posting #SecretKansasCity pics to social media platforms.