Mary "Hankie" Haines Holefelder, '55, in March received the Distinguished Service Award at the annual Wellington Chamber of Commerce banquet. A 60-year resident, she serves on several boards and is the community's longtime piano instructor.
Forrest, e'56, and Sally Roney Hoglund, c'56, in June were honored with the VolunteerNow Lifetime Achievement Award for their philanthropic efforts in the Dallas area. In 1989, the couple created the Hoglund Foundation, which has contributed more than $55 million in grants to support families and education causes. 
Trudy Gier James, c'60, lives in Seattle, where she is retiring in September after many years as a hospital chaplain and founder of Speaking of Dying, an organization that helps people think about and communicate how they want their end-of-life care managed. 
Delano Lewis, c'60, former U.S. Ambassador to the Republic of South Africa, has joined New Mexico State University as a visiting senior fellow for global affairs. He and his wife, Gayle Jones Lewis, '58, live in Las Cruces, New Mexico.
David, c'63, m'67, and Carolyn Parkinson Gough, d'63, live in El Paso, Texas. David is a retired associate professor of cardiology at Texas Tech University Health Sciences Center and continues to work part time with residents and fellows in the School of Medicine. Carolyn, who was named 2004 Woman of the Year by the El Paso Times, is retired from teaching entrepreneurship at the University of Texas at El Paso. She has been honored by several organizations for her entrepreneurial efforts. The Goughs celebrate their 80th birthdays this year.
Ronald Hirata, e'66, retired in January after nearly three decades as a pediatric dentist and orthodontist in Kailua Kona, Hawaii.
Beatrice Osgood Krauss, g'67, lives in Tucson, Arizona. Her first book of poetry, Strong Medicine, which draws on her career as a health psychologist and hospice harpist, was published in August by Casa Urraca Press. 
Raymond Baird, f'68, lives in Las Cruces, New Mexico, where he's an oil painter. His work was featured this spring at the Mesilla Valley Fine Arts Gallery.
Dennis Pruitt, j'68, wrote his first novel, Do-Overs, which was published in October. He lives in Olathe.
Gary Davis, p'70, is a pharmacist and owns Sterling Drug in Prairie Grove, Arkansas. In April he celebrated his 50th anniversary with the business.  
Arthur Black, e'71, in February was included in Marquis Who's Who in the World. He lives in Sunnyvale, California, where he is an electrical engineer and retired as manager of the discrete applications department for the Fairchild Semiconductor.
Mark, d'71, and Karen Guese Snyder, c'70, g'72, celebrated their 50th wedding anniversary in June. They met as resident assistants in Oliver Hall and live in St. Louis, where Mark is a retired school counselor and Karen is a retired psychologist. The Snyders have two children and two grandchildren.
Mark Amin, c'72, is founder and CEO of Sobini Films in Los Angeles. His latest movie, "Emperor," which he co-wrote and produced, was released in 2020. 
Rich Elliott, c'72, who was a member of the KU track & field team, in February published What Mad Pursuit: Short Stories About Runners. 
Roger Barnes, c'73, g'76, g'78, PhD'83, received Distinguished Alumnus honors at the Dodge City Community College commencement in May. He received his associate degree from DCCC in 1971 and is now professor and chair of sociology at the University of Incarnate Word in San Antonio, where he lives with Karin Kessinger Barnes, f'75, g'79, associate professor of occupational therapy at UT Health San Antonio. 
Michael Boman, c'74, l'78, retired as director of the Low Income Tax Clinic at the University of Missouri- Kansas City School of Law. He and Elizabeth Ervin Boman, d'75, make their home in Kansas City.
Albert Fisher, d'74, lives in Kansas City, where he retired as principal engineer at Haldex. 
Jonell Farver Schenk, s'75, s'76, is a retired hospice social worker and lives in Shawnee with her husband, Jerald. Their son, Cameron, '91, manages the gross anatomy laboratory at KU Medical Center, and their granddaughter, Lillian, is a junior at KU who's majoring in sociology and Spanish.
Cathy Wright Thrasher, p'75, retired in December from Watkins Health Services, where she worked for nearly 37 years and ran the pharmacy for 27 years. A scholarship was created to celebrate her retirement, for which $5,800 was raised. Cathy continues to make her home in Lawrence.
Mark Denison, c'77, m'80, in April received the Joe B. Wyatt Distinguished University Professor Award during a ceremony at Vanderbilt University in Nashville, Tennessee. He is the Edward Claiborne Stahlman Chair in pediatric physiology and cell metabolism and professor of pathology, microbiology and immunology. He also directs the division of pediatric infectious diseases at Vanderbilt University Medical Center.  
Melody Rankin Gatti, d'77, g'88, '03, is an adjunct lecturer at KU. She lives in Lawrence with Joseph, c'79, a dentist at Lawrence Dental Studio.
Nasir Mohajir, c'79, c'81, lives in Richmond, Texas, where he's a retired exploration system consultant at Saudi Aramco.
Rex Archer, m'80, who has directed the Kansas City, Missouri, Health Department for the past 23 years, retired in August. He played a key role in the city's response to the COVID-19 pandemic. 
Stephen Grindel, p'80, m'90, a physician at Ascension Via Christi Health System in Wichita, is president of the Medical Society of Sedgwick County. 
G. William "Bill" Quatman, a'80, a'83, retired in March as senior vice president and general counsel at Burns & McDonnell in Kansas City. 
Anne Simpson, g'80, lives in Reston, Virginia, where she's a biologist and information scientist at the U.S. Geological Survey.   
Marni Jameson, j'81, lives in Winter Park, Florida, where she is a home and lifestyle columnist and author of six books, including What to Do with Everything You Own to Leave the Legacy You Want, which was published in June by The Experiment.  
Douglas Nelson, b'81, is a municipal credit analyst at Hilltop Securities. He lives in Arvada, Colorado.
Walt, j'82, and Julie Downs Bettis, d'82, live in Wichita, where Julie retired after nearly 35 years as a principal in Wichita Public Schools.
Paul Dorrell, '82, is president of Leopold Gallery, a gallery and art-consulting business, which this year celebrates its 30th anniversary in Kansas City. He and his wife, Ann Griffith Dorrell, c'85, live in Roeland Park and have two sons, Joshua, c'14, and Dennis, c'15.
Paula Graves, f'82, g'97, a'02, lives in Tucson, Arizona, where she is semi-retired and works for an estate sales company. She's happy to be near her sister, Gina Graves Lloyd, '79, and daughter, Lacy Adams, '10, both of whom live in Arizona.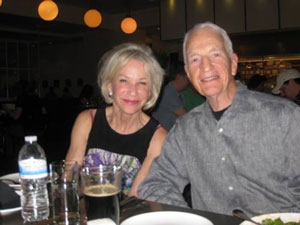 Tom Gawlick, p'83, is principal at Quad4Strategy in Overland Park, where he lives with his wife, Gina.
Allison Baker Hammond, d'83, g'86, founded ResponsAble People and Company in Kalamazoo, Michigan.
John Keeling, f'83, is an artist in Kansas City. He specializes in watercolor paintings and pet portraits.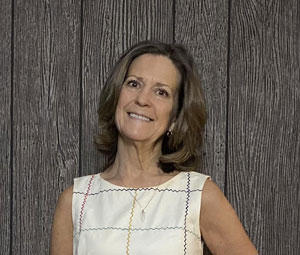 Janet Baker, g'84, PhD'91, lives in Phoenix, where she's curator of Asian art at the Phoenix Art Museum.  
Jeff Bollig, b'84, wrote The Dream is Real with former KU broadcaster and Voice of the Jayhawks Bob Davis. The book, which was published in October, details Davis' 48-year broadcasting career. 
Elizabeth Fast, l'84, is a partner at Spencer Fane Britt & Browne in Kansas City, where she represents financial institutions and heads the firm's training division.
Jeff Sigler,  p'84, PharmD'12, who owns Sigler Pharmacy in Lawrence, was honored July 17 at KU Day at the K for his pharmacy's COVID-19 vaccination efforts. He watched the Royals take on the Baltimore Orioles from the Buck O'Neil Legacy Seat, which is reserved for people who have made significant contributions in their communities. 
Michael Bassham, c'85, is a senior litigation attorney at Bass Berry & Sims in Nashville, Tennessee. He specializes in complex litigation, contract disputes and business torts. 
David Beuerlein, e'85, is operating partner at Khosla Ventures. He makes his home in Menlo Park, California. 
Carey Gillam, j'85, wrote The Monsanto Papers: Deadly Secrets, Corporate Corruption, and One Man's Search for Justice, which was published in March by Island Press. She is a reporter and data researcher for the public health research group U.S. Right to Know. 
Karen Nichols McAbee, a'85, e'85, in April achieved the rank of Sandan (3rd-degree black belt) in Okinawan
Kobudo from the Olathe Karate Academy. 
Stephen McAllister, c'85, l'88, former U.S. attorney for the District of Kansas, has joined Dentons in Kansas City. He is counsel in the firm's litigation and dispute resolution practice.
David Wiens, c'85, lives in Portland, Oregon, where he manages product marketing at Mentor. 
Scott Williams, b'85, is CEO of Batteries Plus. He lives in Overland Park.
Kevin Akins, e'86, g'88, is a senior systems engineering manager at Northrop Grumman Space Systems. He lives in Rancho Palos Verdes, California.
Kristy Lantz Newport, j'86, lives in Hot Springs, South Dakota, where she's digital product owner at Caterpillar Inc.
Donna Luehrman, c'87, lives in Overland Park, where she's a senior business analyst at UMB Bank.
Deborah Anderson, j'88, c'89, g'93, vice chancellor for student success at Ivy Tech Community College in Evansville, Indiana, received the 2020 Innovation Award for Technology Research, Assessment and Evaluation from the National Association of Student Personnel Administrators.
Joni Craig, g'88, is a real estate agent at HomeSmart Realty West in San Diego. 
David Pruitt, m'88, is a radiation oncologist at CHI St. Vincent Hot Springs Cancer Center in Hot Springs, Arkansas. 
Sergio Abauat, e'89, is an independent oil and gas professional in Bogota, Colombia, where he lives with his wife, Natalia.
Christine Fleek, c'89, is a business development executive at Ogden Publications in Topeka. She lives in Lawrence.
Katherine Heiny, c'89, makes her home in Bethesda, Maryland, where she's a writer. Her latest novel, Early Morning Riser, was published in April by Knopf.
Thomas Clark II, c'90, j'90, in February was appointed by Missouri Gov. Mike Parson to the Court of Appeals, Eastern District. He previously served as a judge in Missouri's 22nd Judicial Circuit, which includes St. Louis.
Donna Stokes, j'90, manages content marketing at the CONNECTIVE Agency in Dallas.
William Colgan, c'91, lives in Littleton, Colorado, where he's regional director of operations at Indigo Golf Partners.
Andrew Esparza, j'92, works in business development and procurement at CenturyLink. He lives in Olathe.
Cory Lusk, c'92, in April was promoted to brigadier general of Indiana National Guard's 38th Infantry Division. He and his wife, Amy, have three children, Alex, Laurel and Mikhail.
Paula Birkbeck Taylor, j'92, is CEO and chairwoman of the board of Denison State Bank in Holton, where she makes her home.
Ivan Graack, '93, directs IT and vendor management at Post Holdings in St. Louis.
Stephen Long, PhD'95, wrote The 7 Deadly Sins of Youth Sport: How to Raise Happy, Healthy and High Performing Kids, which was published in October. He lives in Colorado Springs, Colorado.  
Jeremy Bezdek, b'96, is managing director at Koch Investment Group in Wichita, where he lives with his wife, Emily, assoc. 
Angela Nielsen Elam, c'96, is a pharmacist at Methodist Jennie Edmundson Hospital in Council Bluffs, Iowa, where she lives with her husband, Brett. They have four children.
Pamela Sasse Whitten, PhD'96, in April was selected as the new president of Indiana University in Bloomington. She previously served as president of Kennesaw State University in Georgia. 
Jenni Carlson, j'97, a sports columnist at The Oklahoman, recently was honored as the 2021 Ann Miller Service Award winner for her contributions to the Association for Women in Sports Media. She makes her home in Oklahoma City. 
James Hughes, f'97, lives in San Antonio, where he's a life insurance agent at American Income Life Insurance Company. 
Colleen McCain Nelson, j'97, is executive editor of The Sacramento Bee and McClatchy regional editor for California. Most recently she was national opinion editor for McClatchy and vice president and opinion editor for the Kansas City Star. She and Eric, j'93, senior editor at The Compass Experiment, make their home in Sacramento, California. 
Jennifer McCullough Nigro, j'97, '21, directs employer relations and internships at the KU School of Business. She and her husband, David, live in Lawrence.
Jennifer Grube Straumins, g'97, serves on the board of directors for Calumet Specialty Products Partners and is chair of Maverick Performance Products. She lives in Greenwood, Indiana. 
Tucker Trotter, f'97, is CEO of Dimensional Innovations in Overland Park. He and Mandi Conyers Trotter, f'96, live in Leawood.
The Rev. Phillip Blackburn, c'98, in March was named director of the Thriving in Ministry program at the University of the Ozarks. He also serves as co-pastor of First Presbyterian Church in Fort Smith, Arkansas.
Matthews Chacko, m'98, is assistant professor of medicine at Vanderbilt Heart and Vascular Institute in Nashville, Tennessee.
Kelly Ross, c'98, lives in San Diego, where she's a senior environmental planner at ICF. 
Brian Runk, s'98, is a social worker at Villa St. Francis in Olathe. Brian and Kristin O'Connor Barkus, PhD'07, a scientist at Catalent, live in Lawrence.
Steffani Tomson-DeGreeff, c'98, c'11, s'13, is a school social worker at Reno County Education Cooperative in Hutchinson. 
Candace Mason Dunback, d'99, g'02, directs partnerships at the Athlete Network in Lenexa. 
Stephanie Kelley-Romano, PhD'99, is an associate professor of rhetoric, film and screen studies at Bates College in Lewiston, Maine.
Chris Thompson, b'99, is head golf professional at Lawrence Country Club. He was a two-time All-American at KU. Chris and Jessica Wachter Thompson, c'00, have two children and live in Lawrence.
Joshua Cox, d'00, '01, is dean of students and athletics director at Windsor Middle School in Windsor, Colorado, where he lives with his wife, Carrie Moore Cox, n'99, and their sons. Joshua received the 2020-'21 Colorado Athletic Director's Association Honored Middle School Administrator of the Year Award.
Adam Espinosa, c'00, in May was appointed by Colorado Gov. Jared Polis to the 2nd Judicial District Court. Adam has served as a Denver County Court judge since 2015. 
Terry Nooner, c'00, g'03, in April was promoted to associate head coach of the KU women's basketball team. He'll begin his second season with the team this fall.
David Pickering, g'00, DMA'02, is professor of music and chair of the keyboard divison at Kansas State University.
Zachary Schneiderman, c'00, a Farmers Insurance agent in Granada Hills, California, was named to the company's Presidents Council, its highest honor. He makes his home in Simi Valley. 
Christopher Willits, c'00, is a scientist at Bristol Myers Squibb in Brisbane, California. He and his wife, Andrea, live in Half Moon Bay.
Rebekah Gaston, b'01, l'05, is director of agency and community collaboration at the Kansas Department for Children and Families in Topeka. She commutes from Lawrence. 
John Kennyhertz, b'01, is an attorney and managing partner at Kennyhertz Penny in Mission Woods. 
T.J. Killan, j'01, is founder and president of KJO Media in Westwood. 
Jeffery Lichtenhan, c'01, g'03, PhD'07, is an auditory neuroscientist at Frequency Therapeutics. He lives in St. Louis.
Erika Payne Miller, h'01, is an occupational therapist at Encompass Healthcare in Coralville, Iowa. She and her husband, Jesse, live in Fairfax.
Matthew Hastings, c'02, m'07, is a neurologist at Specialty Care in Brentwood, Tennessee.  
Jacy Hurst, b'02, l'07, a partner in Kutak Rock in Kansas City, in March was confirmed as a Kansas Court of Appeals judge. She lives in Lawrence. 
Ignacio Ibarguren, g'02, is vice president of mergers and acquisitions and finance at Global Energy Generation in Overland Park.
Michelle Sherwood Li, j'02, is a reporter and anchor at KSDK 5 On Your Side in St. Louis.
Scott Massey, b'02, directs global product launch at Intel Corp. in Portland, Oregon.
Dianne Lord Miller, g'02, lives in Eagan, Minnesota, where she's assistant city administrator. She recently received the credentialed manager designation from the International City/ County Management Association.
Andrew Moddrell, a'02, is an architect and founding partner at PORT. He lives in Westwood Hills.
Laura Rodts, j'02, is senior learning designer at Cerner in Kansas City.
Amy Smith, b'02, g'03, lives in Overland Park, where she's vice president of finance at the United Way of Greater Kansas City.
Carl Atwell, g'03, owns Gempler's, an outdoor clothing and equipment store in Mount Horeb, Wisconsin. 
Adam Charlsen, c'03, makes his home in Omaha, Nebraska, where he's managing partner at Husch Blackwell. He's a member of the firm's real estate, development and construction industry group.
Stephanie Pasas Farmer, g'03, PhD'04, owns Ariadne Software in Lawrence, where she lives with Shawn, c'96, l'05.
Beau Jackson, c'03, l'09, has been selected to join the 2021 class of Leadership Kansas. He's a partner at Husch Blackwell in Kansas City, where he specializes in technology, manufacturing and transportation law.
James Steinkamp, c'03, lives in Colleyville, Texas, where he's vice president and senior regional adviser consultant at Invesco.
Amy Wong-Thai, c'03, is a cytotechnologist at Deepcell. She and Binh, e'02, principal project engineer at Impossible Foods, make their home in San Mateo, California, with their daughter, Mia.
Lynn Buehler, c'04, lives in San Marcos, Texas, where she's a CPP coordinator at Adams & Associates. 
Jesse Henkensiefken, f'04, g'06, g'11, is a cellist and program manager at Kansas City Harmony Project. He lives in Lawrence.  
Andrew Hillin, e'04, is mission systems engineer manager at KBR in Houston.
Roger McVey, g'04, a pianist and professor of piano at the University of Idaho, in May released two new albums. He makes his home in Moscow, Idaho.
Jay Quickel, g'04, lives in Overland Park, where he's CEO of Agway Farm & Home.
Tyler Whetstine, h'04, is senior vice president and chief information officer at Adventist Health in Roseville, California. 
Ellyn Angelotti Kamke, c'05, j'05, is general counsel at Trellance in Tampa, Florida.
Emily Werner Peterson, j'05, lives in Lawrence, where she owns Merchants Pub & Plate with her husband,
Thomas "TK," '04. 
Lindsey Stephenson, s'05, s'07, is president of KVC Missouri in Kansas City.
Michael Tedesco, g'05, is president and CEO of Vision Together 2025. He lives in Spokane, Washington.
Nathan Wu, c'05, is a dentist at Louisiana Dental Center in Slidell, Louisiana, where he lives with Lan Dang, c'05, m'09, m'13, and their two children, Olivia and Grayson.
Born to:
Brandon Snook, f'05, and his wife, Jenna, son, Cooper David, March 16 in Livingston, New Jersey. Brandon is a classical and contemporary singer and real estate agent in New York City.
Danielle Litt Jurisz, j'06, was promoted to director at Padilla, a public relations and communication company in Minneapolis, Minnesota.
Megan Trear Emerton, l'07, is corporate counsel at New Belgium Brewing Company in Fort Collins, Colorado, where she lives with her husband, Andrew. 
Melanie Guse, c'07, j'07, owns Gist Wine Shop in Sioux Falls, South Dakota.
Michelle Tran Maryns, c'07, in May received a Bush Foundation fellowship and $100,000 grant. She lives in Minneapolis, Minnesota, where she is founder and CEO of We Sparkle, an organization that connects up-and-coming entrepreneurs with AI-powered technology.
Ashley White Sadowski, a'07, is executive director of Kansas City's Building Energy Exchange.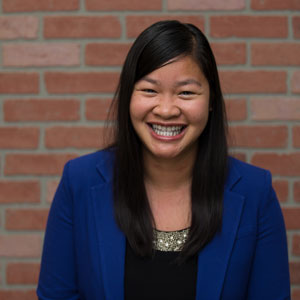 Ardalan "Ardy" Dehdasht, c'08, '10, in April was named the new principal at Topeka West High School. He has been a teacher and administrator in several school districts throughout Kansas and Missouri.
Kelsey Hayes, j'09, c'10, is an assistant policy editor at Politico Europe. She lives in Lenexa. 
Darrell Stuckey, c'09, in March returned to KU as director of football relations. He was a safety and defensive back for the Jayhawks from 2006 to '08 and was drafted by the San Diego Chargers in 2010. Darrell is a member of KU's Ring of Honor.
Married
Lacey Anderson, g'09, to Timothy Blaufuss, Oct. 3 in Fargo, North Dakota. Lacey is a behavioral health therapist at Sanford Health.
Born to:
Ali Hansen Stow, f'09, and her husband, Ryan, son, Harrisen Eddie, Jan. 13 in Austin, Texas, where they make their home. He is their first child.
Steven Bower, b'10, g'11, is a tax supervisor at Patillo, Brown & Hill in Albuquerque, New Mexico. 
Jennifer Beck Doty, c'10, a'16, lives in Brooklyn, New York, where she's a senior designer at Madwell, an advertising and marketing agency. 
Marie Nolan Fiala, s'10, s'11, wrote When The Lost Seek The Lonely, which was published in November by Christian Faith Publishing. She makes her home in Raymond, Nebraska.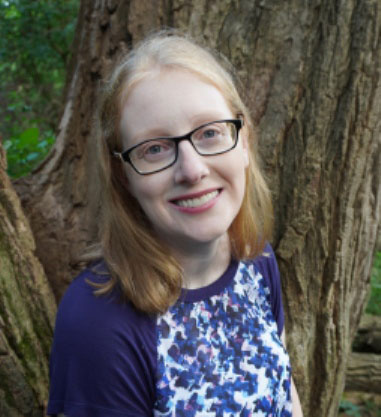 Sheryl Craig, PhD'11, is professor emerita of English at the University of Central Missouri. Her article, "Teaching Persuasion in a Women's Studies Course," was published in June in the anthology Approaches to Teaching Austen's Persuasion. She continues to lives in Warrensburg, Missouri.
Melissa Peterson, g'11, in May was named KU's director of tribal relations. A native of Navajo Nation, she previously served as associate director at KU TRIO supportive educational services and STEM. 
Born to:
David, b'11, g'12, and Carolyn Battle Cohen, c'11, j'11, daughter, Arielle Rose, May 6 in Overland Park, where she joins a brother, Myer, 2. David is an assurance director at PwC, and Carolyn is a senior marketing manager at H&R Block. 
Brendan Franz, g'12, is district manager at Fast N Friendly Stores-Dairy Queen in Olathe. 
Catherine Spencer Reinhart, g'12, a textile artist, was awarded an Iowa Artist Fellowship by the Iowa Arts Council. She lives in Ames.
Seth Robinson, e'12, is a network engineer at Kraft & Kennedy in Houston.
John-Michael Angotti, j'13, is a senior account executive of modern workplace at Microsoft. He lives in Leawood with Erin Inciardi Angotti, j'11, and their twin sons, Roman and Benjamin, who are almost 2.
Stephanie Johanning, c'13, manages office administration at Snapshot Interactive in Nashville, Tennessee.
She makes her home in Hermitage.
Nicholas Kleiger, b'13, g'13, manages global accounting policy at LKQ Corp. in Chicago. He and Colleen Young Kleiger, s'13, live in Carol Stream, Illinois.
Laura Lyons, PhD'13, is the principal at Seaman High School in Topeka. She's been an administrator in the school district since 2004.
Douglas Mowery, s'13, lives in Chicago, where he directs residential programs at Ignite, a nonprofit organization that works with unstably housed youth.
Matthew Agnew, l'14, is a senior attorney at Bradley Arant Cummings in Dallas. He's a member of the firm's health care practice group. 
Jennie Ashton, g'14, is a museum specialist at the Naval History and Heritage Command in Washington, D.C.
A Ram Kim, e'14, PhD'18, is an autonomous vehicle engineer at Optimal Inc. in Plymouth, Michigan. She and her husband, Hun, live in Novi.
Kaitlyn Winkler, d'14, lives in Kansas City, where she's U.S. network director at Drug Free Sport International.
Hannah Wise, j'14, social strategy editor at The New York Times, has been selected as a 2021-'22 Donald W. Reynolds Journalism Institute fellow. She works remotely from Kansas City.
Stefanie Carnahan, c'15, is an implementation manager at C2FO, a financial technology company in Leawood.  
Taylor Hanna-Peterson, c'15, g'17, is an academic advisor for behavioral neuroscience and psychology in the College of Liberal Arts & Sciences at KU. In March she received the 2021 National Academic Advising Association Region 7 Excellence in Advising-New Advisor Award, the first KU advisor to be honored with such an award.
Niq Howard, e'15, l'18, is of counsel at Vondran Legal. He lives in Kansas City.
Stephen Wojcehowicz, b'15, lives in Milwaukee, where he's a customer service and supply planning analyst at Molson Coors.
Brian Fairchild, e'16, g'20, is a petroleum engineer at Olsson. He's part of the water resources team in
Overland Park. 
Brennan Keller, d'16, coordinates outreach at Provision Fund in Sheridan, Wyoming.
Kevin Ryan, b'16, lives in San Francisco, where he directs the Delta Dental Community Care Foundation. In April he joined the board of directors of CATCH Global Foundation. 
Devan Shihata Swiontkowski, g'16, is a project planner at BWBR, an architecture firm in St. Paul, Minnesota.
Amanda Woodward Davis, g'17, g'18, g'19, is program lead for global strategy initiatives at IFTO Communications. She lives in Lawrence.
Andrew Horn, g'17, is a logistics officer and currently serves as executive officer to the commanding general of the 8th Theater Support Command in Fort Shafter, Hawaii. 
Ryan Leary, d'17, directs volleyball operations at Arizona State University in Tempe. 
Ja'Juan Smith, s'17, lives in Austin, Texas, where he's a victim services counselor for the Austin Police Department.
Kathryn Bauguess, e'18, is a crude process engineer at ExxonMobil Refinery in Baton Rouge, Louisiana. 
Margoth Mackey, b'18, c'18, lives in Brooklyn, New York, where she's a transactional analyst at Lockton Companies.
Travis Toon, g'18, is business director at Global Finance Group in Newport Beach, California.
Vanessa Delnavez, g'19, manages the invertebrate zoology collection at the Santa Barbara Museum of Natural History in Santa Barbara, California. 
Kaitlyn "KT" Maschler, b'19, is a marketing assistant and podcast engineer and producer at Blue Tangerine in Lawrence. In October she launched her own podcast, "The Quest for New Inspiration." 
Carissa Hanschu Miles, EdD'19, lives in Lawrence, where she's the principal at Southwest Middle School. 
Madeline Musil, s'19, is a social work case manager at KC Pet Project in Kansas City.
Kathryn Blaser, g'20, lives in Lenexa, where she's an activities therapist at Cottonwood Springs. 
Morgan Coonce, a'20, is a hotel development manager at NOUN Hotel in Norman, Oklahoma. 
Gabby Foster, g'20, is a building information modeling coordinator at McDonald Electrical Corp. in Hingham, Massachusetts.
Jack Fowler, b'20, is a graduate associate in supply chain management at XPO Logistics Inc. in Ontario, California. 
Kaitlyn Krueger, j'20, coordinates projects at Superhuman in Minneapolis, Minnesota.
Kylie Personette, e'20, is a NASA International Space Station flight controller at KBR. She and Zachary Hall, e'20, live in Alvin, Texas.  
Andrew Rosenthal, j'20, was a finalist for the Michigan Press Association Rookie Writer Award and took second place in the statewide competition. He's a general assignment and sports reporter at the Traverse City Record-Eagle in Traverse City, Michigan.
Meredith Short, l'20, is an associate at McCausland Barrett & Bartalos in Kansas City. She specializes in casualty and personal injury and insurance defense.
Maggie Mahr, j'21, is a digital media intern at MAKE Digital Group in Kansas City.
Susan Soltwedel-Carey, g'21, teaches in Hugoton Public Schools. She and her husband, Adam, assoc., live in Elkhart and have two sons, Declan, 9, and Conor, 4.