"When you are running in the Olympics, it is brutal. You have your country across your chest. You don't want to let anyone down. We're not going to let anyone down with this either."
—Kyle Clemons, c'19, a former KU track & field star and 2016 Olympic gold medalist, telling the Lawrence Journal-World about Gold Medal BBQ, the new restaurant he and his wife, Christina, herself an Olympic sprinter, opened in August in downtown Lawrence.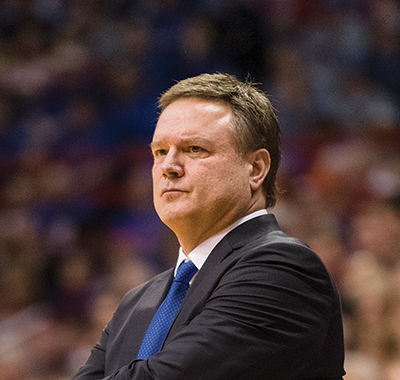 "If you have not, please get vaccinated so we don't have to worry about this virus continuing to affect our communities and loved ones. I fully believe I would be in a much worse condition if not for the vaccine."
—Men's basketball coach Bill Self, announcing July 23 on Twitter that he had tested positive for COVID-19. Self, who is fully vaccinated, reported that he experienced minor symptoms shortly before he was scheduled to hit the road recruiting; he entered isolation following a pair of positive COVID tests and reported that he was "feeling pretty good right now."
"The real experiment is not the vaccination. The real experiment is the virus inside of you. You're being used by the virus as a way for it to change itself into something that's even more dangerous. Don't let the virus use you."
—Dr. Steve Stites, chief medical officer at The University of Kansas Health System, during the July 14 Morning Medical Update, explaining the dangers of large-scale hesitancy to COVID-19 vaccines.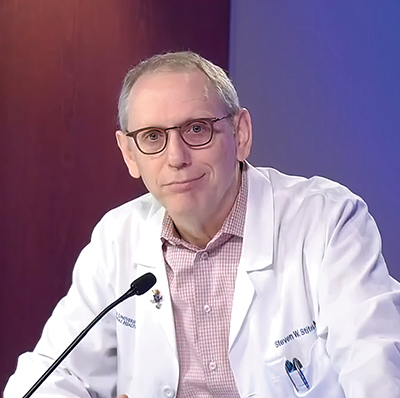 "It's weird, surreal. I feel changed in a sense that whatever bad vibes are going on around the world, it gives me hope that there is a new future."
—Topeka pharmacist Jim Schwartz, p'84, in the Topeka Capital-Journal, after being reunited with his long-lost KU class ring. Schwartz had his ring stolen 34 years ago while traveling in Minnesota; searching out its owner, a Good Samaritan told the KU School of Pharmacy that he came into possession of the ring via a former girlfriend, who told
him she had bought it at an estate sale.
"Hell, yeah. Have you seen him in Summer League?"
—Miami Heat forward and former KU basketball player Markieff Morris, '12, when asked whether fellow Jayhawk Marcus Garrett, c'21, who in July signed a training-camp contract with the Heat, could contribute to the team's success this season.