Severe weather cancels May 16 events, but Jayhawks still celebrate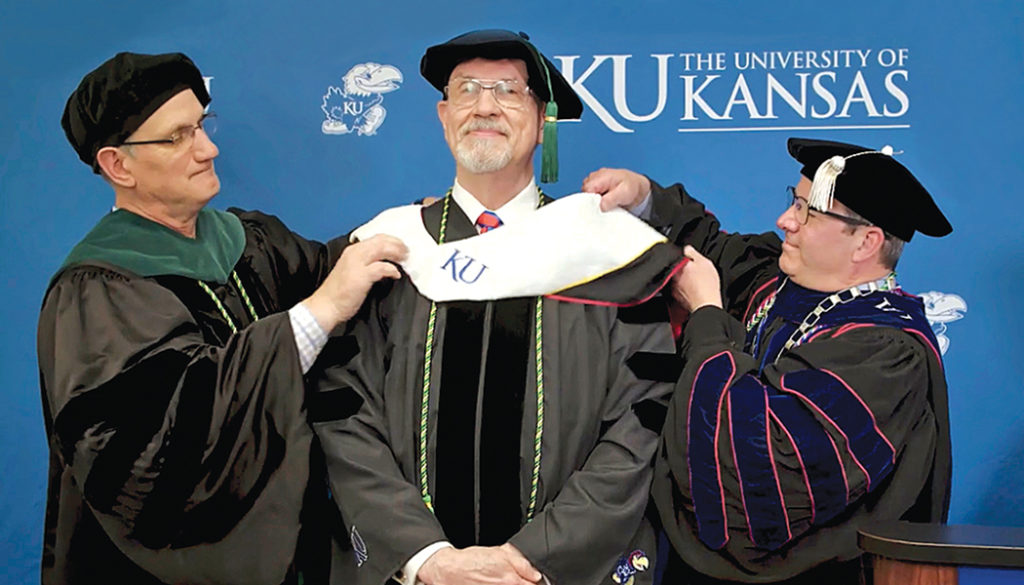 As waves of severe weather moved through Lawrence, the University was forced to forgo all three May 16 Commencement ceremonies for the Class of 2021. To minimize crowds and maintain social distancing, KU had scheduled events at 10:30 a.m., 2:30 p.m. and 6:30 p.m. for graduates and a limited number of guests, but persistent storms prevailed. Shortly after the cancellations, Chancellor Doug Girod invited the Class of 2021 to join the Class of 2020 in a combined ceremony at 10:30 a.m. May 23. 
Despite the rain and lightning, hundreds of students converged on the Hill for impromptu celebrations with their friends and families, snapping photos, popping bottles of champagne and taking the much-anticipated walk through the Campanile. 
In a virtual celebration posted on KU's website late Sunday evening, Girod said, "Let's start with the obvious: This is not how any of us wanted to celebrate this Commencement, here online, with a video, something we're all very tired of doing after this past year."
The digital tribute continued with the presentation of student awards for both the Lawrence and Kansas City campuses, as well as the hooding of Barney Graham, m'79, deputy director of the National Institutes of Health Vaccine Research Center, who received an honorary Doctor of Science for notable contributions to the fields of immunology, virology and vaccinology. Graham is the chief architect of the first authorized COVID-19 vaccines, which were developed based on his coronavirus spike protein research. 
As Graham described the relief and pride in knowing that his 13-year-old grandson recently received a COVID-19 vaccine that his research made possible, he reminded graduates, "The lesson here is that everything important at some level becomes personal." 
Watch a slideshow of photos from May 16, when students still celebrated despite the cancellations.