Weaver's recognition, alumni artist's new sculpture highlighted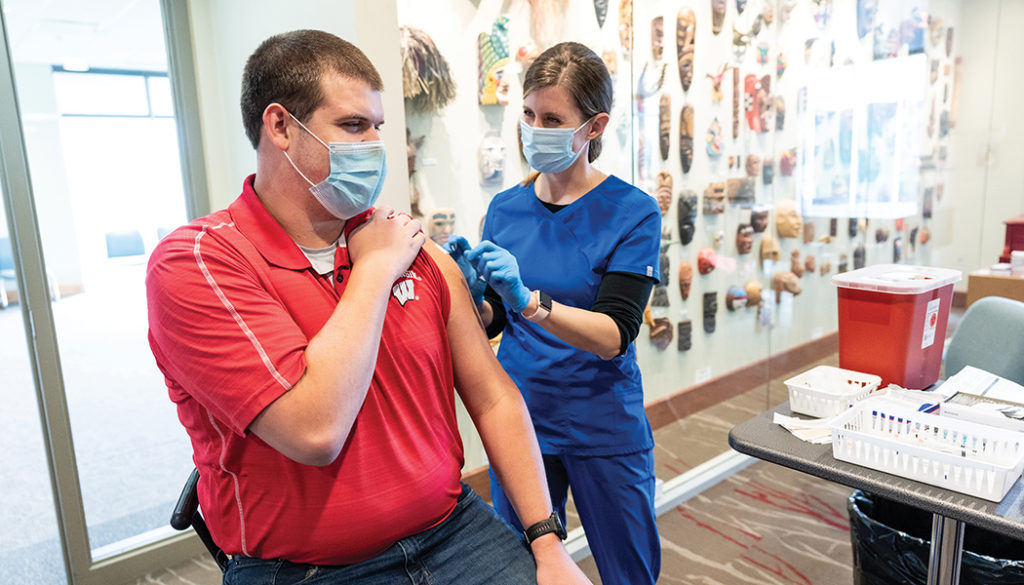 A spoonful of sugar helps the medicine go down, but an injection calls for something stronger: show tunes.
Since February, Sigler Pharmacy, run by Jeff Sigler, p'84, PharmD'12, teamed with Theatre Lawrence director Mary Doveton, g'79, and staff to host about 30 clinics administering more than 10,000 COVID-19 vaccinations and a healthy dose of song and dance. 
Vaccine-seekers check in at Will Call, receive their jabs in the lobby, then take seats onstage to wait out the observation period with a video serenade from past productions.
The collaboration was a chance to utilize shuttered space, highlight the "heavy hit" borne by theatres in the pandemic, and help the needle-phobic tune out their terror.
"There's a lot of anxiety about getting a shot—especially this shot—so maybe it made them a little more comfortable," Sigler says of the Broadway backdrop. "I think it worked well."
Indubitably. In a most delightful way. 
Forbes hails Weaver's tenacity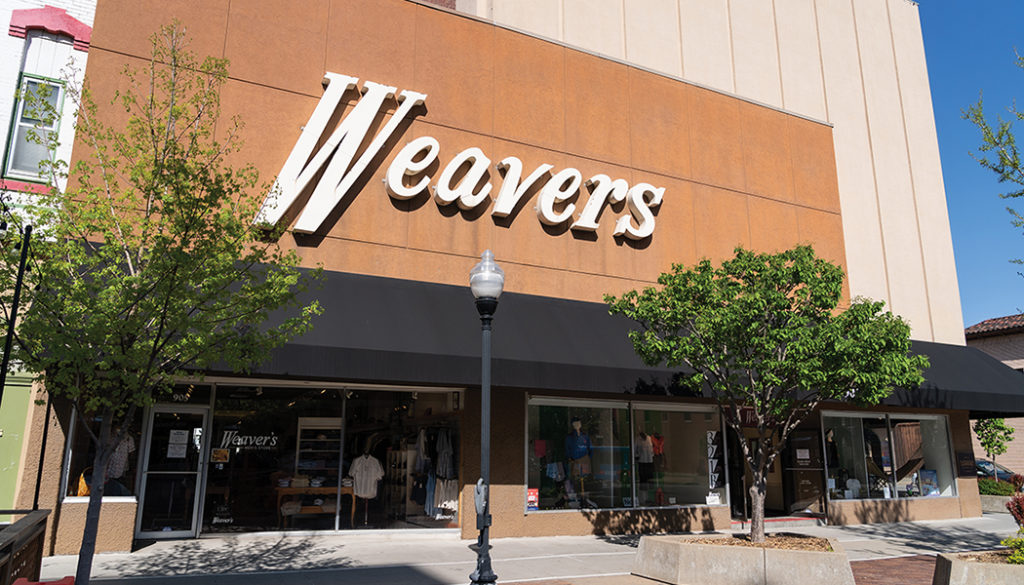 Weaver's Department Store, for more than 160 years downtown's stalwart anchor, recently received well-deserved recognition on Forbes.com, which hailed Lawrence's traditional retail hub for its decidedly modern touches. "As an independently run department store in 2021," wrote Michael Lisicky, a Forbes contributor who specializes in department stores, "Weaver's is a very rare breed. Fifty years ago, 22 such stores operated throughout the state of Kansas. Today, barely a half dozen are still open for business across the entire country." Lisicky noted that after weathering a two-month closure and pandemic-related supply chain delays that are still ongoing, Weaver's is poised to continue offering its loyal customers good selections at attractive prices, along with amenities that distinguish it from soulless big-box stores: "Weaver's assortment of apparel and home goods satisfies the definition [of a department store], especially according to today's standards—perhaps more accurately even than Nordstrom and Von Maur."
New art brightens old corner
"Paradoxical Synapse," the gleaming new sculpture at Eighth and Vermont, is 10 feet of cold-cast aluminum poured and polished over a durable frame of steel, wire mesh and fiberglass, perched seemingly weightlessly atop a 3-foot tall base.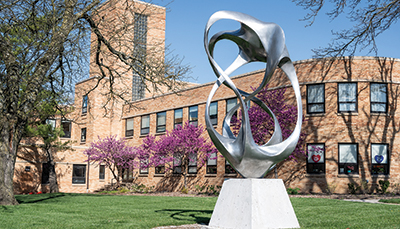 Sculptor Jacob Burmood, g'13, created the elegant, playful piece to hold its own on a downtown corner dominated by heavy brick buildings without drowning out historic elements of the structure whose renovation it celebrates, Fire Station No. 1 and Douglas County Senior Services. Lawrence's latest public art installation is a joy for all passersby, but its shiny skin and abstract forms are special delights for schoolchildren. "The response I get from kids is totally priceless," Burmood says from his Kansas City studio. "They see things in abstract works that always surprise me."