Spur Award honors Frederick Funston trilogy
Amateur historian writes definitive account of singular American figure.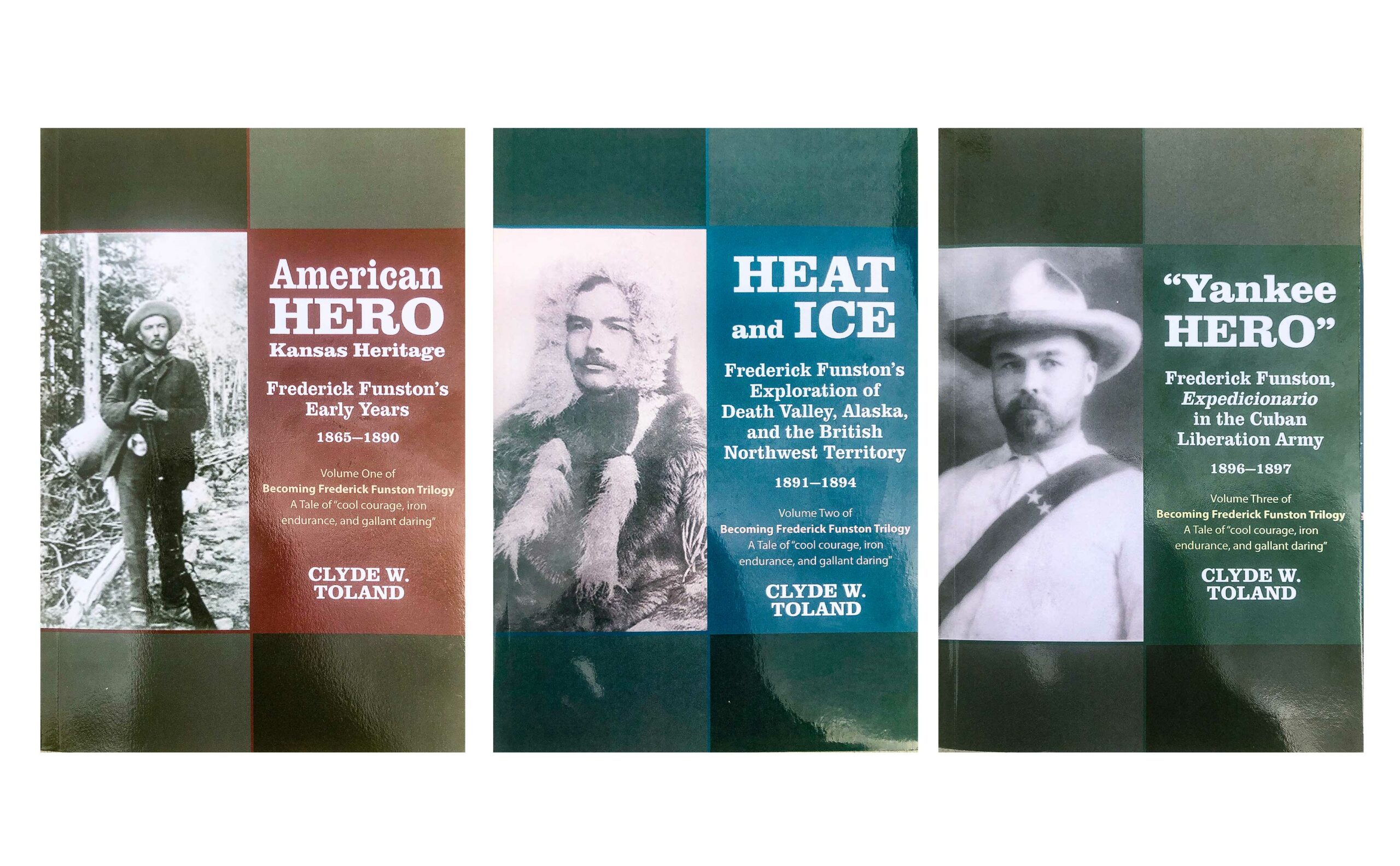 More than 25 years in the making, a three-volume biography of Jayhawk Frederick Funston—a free-spirited adventurer, military hero and national celebrity of the sort that only the late-19th-century American frontier could give rise to—arrived in a trio of installments across 2022.
American Hero, Kansas Heritage; Heat and Ice; and Yankee Hero each drew praise from retired military leaders, notable politicians and academic historians, all of whom lauded author Clyde W. Toland's remarkable achievement in finally gathering a complete account of the freewheeling adventures that eventually led to Gen. Funston leading U.S. Army forces in the Philippines, commanding the Presidio when the 1906 earthquake leveled San Francisco, receiving the Medal of Honor, and, at the time of his 1917 death, leading consideration for command of the expeditionary force being assembled for the U.S. Army's entry into World War I.
Toland, c'69, l'75, a semiretired attorney in Iola, turned his boyhood fascination with Funston, '1890, into a lifelong quest. He began his research and writing in 1995 and continued his work through the next 27 years. Toland, the amateur historian who aimed high, was promptly rewarded with a prestigious Spur Award for best first nonfiction book from the Western Writers of America.
"His stick-to-it approach over more than a quarter-century," says Bill Crowe, KU Libraries' dean emeritus, "is something to behold."
Chris Lazzarino, j'86, is associate editor of Kansas Alumni magazine.