Jayhawks rise to the challenge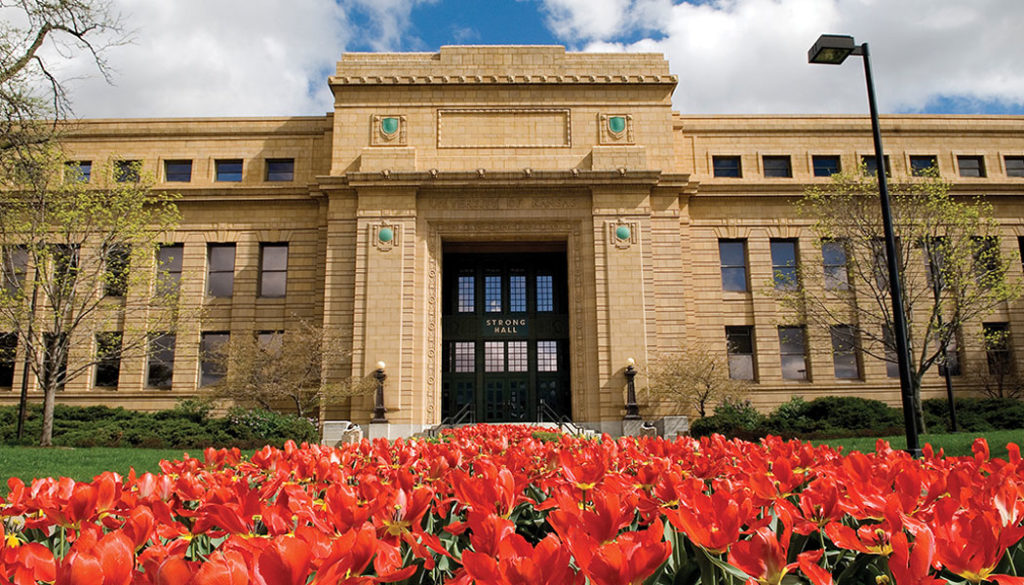 To our alumni:
Normally, this is a time for celebration on our campuses, as we would have typically just wrapped up Commencement and marked the end of another academic year. But this year, as the world seeks a path through the coronavirus pandemic, it's been a time of rapid change and uncertainty. For an example, look no further than our Commencement planning. We celebrated our graduates virtually on May 17, and we're looking to schedule a full Commencement ceremony at some point in the future when it's safe to do so.
We've already been through a lot. Almost overnight, the very essence of our residential university experience was transformed to a remote delivery of coursework to students in their homes. Curricular activities in our classrooms, labs and studios all had to be re-envisioned, delivered remotely or canceled. Co-curricular activities like intramural sports, study abroad, music and dance performances, art exhibits, recognition ceremonies, and alumni activities have all been disrupted.
As state and local officials begin to reopen the economy, we are also beginning to reopen KU in a measured, stepwise fashion. Our goal is to be ready to welcome students to campus for the fall semester in a way that prioritizes the health and well-being of our community. We know this plan must remain flexible to adapt to changes as the pandemic continues. We also know that our mission to educate the leaders of tomorrow is essential to the state of Kansas.
While we are planning to be on campus, we face the reality that many of our students and staff may not be in a position to return to campus by the fall. This crisis has made clear that KU will need to dramatically change its delivery model to serve students wherever they may be, for the next year and beyond.
Like many sectors of the economy, higher education faces sobering financial challenges. Recognizing the hardships our students and families are enduring, we are planning to hold tuition and campus fees flat for the upcoming year. We're also expecting significant declines in state revenues and, as a result, state funding for higher education may also be decreased.
As you would expect of our KU community, we've had no shortage of offers to help. As alumni, there are a few things you can do if you're able. First, as proud alumni, you serve as some of our best recruiters. We anticipate enrollment could be a challenge for us in the fall, so we appreciate even more your conversations to help steer talented students toward KU.
Our Class of 2020 graduates who are trying to join the workforce could use your help, too. The networking and career resources you provide through channels like the Jayhawk Career Network are more important now than ever. Please do offer a helping hand to a recent graduate if you can.
Some have asked how they can support KU financially during this time. To that end, KU Endowment has set up a COVID-19 Emergency Relief Fund to make resources available to meet our most pressing institutional needs. Donors to this fund may designate their gifts for a specific need, but all contributions are helpful and appreciated during this unprecedented time in our university's history.
I also appreciate the work of many of you who help our advocacy efforts at the state level through Jayhawks for Higher Education. We still do not know the extent to which state funding may be impacted by this crisis. With that in mind, your advocacy efforts will take on a new importance as we help lawmakers support KU's role as an economic engine for Kansas.
This virus has taken so much from all of us already. It has affected some more profoundly than others. To be sure, KU's path forward remains difficult and uncertain. Still, I see many reasons for hope. COVID-19 has not taken our resolve, and it has not taken our spirit. Our university has withstood great challenges before, and I am confident we will weather this storm, too.
Thank you for all you do for KU. Perhaps more than any time since I first joined the faculty in 1994, I'm proud to be a Jayhawk.
Respectfully,
Doug
Douglas A. Girod
Chancellor