"Right now, we can test up to 1,500 specimens per day, and we are in the phase of ramping up for even more testing."
—Heba Hamdy Mostafa, PhD'14, assistant professor of pathology and director of the molecular virology laboratory at the Johns Hopkins University School of Medicine in Baltimore. Mostafa and a team of clinical microbiologists in March developed an in-house coronavirus screening test, which now produces results in about two hours at the university health system's five Maryland and Washington hospitals. "When you have marked reduction in the turnaround time, it helps with quick decisions with a patient."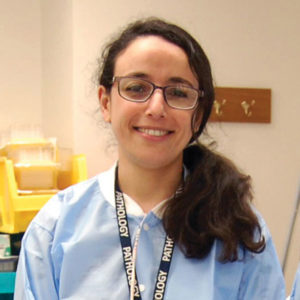 "Some part of me knows that I made this photograph, but another part knows that it doesn't really belong to me now."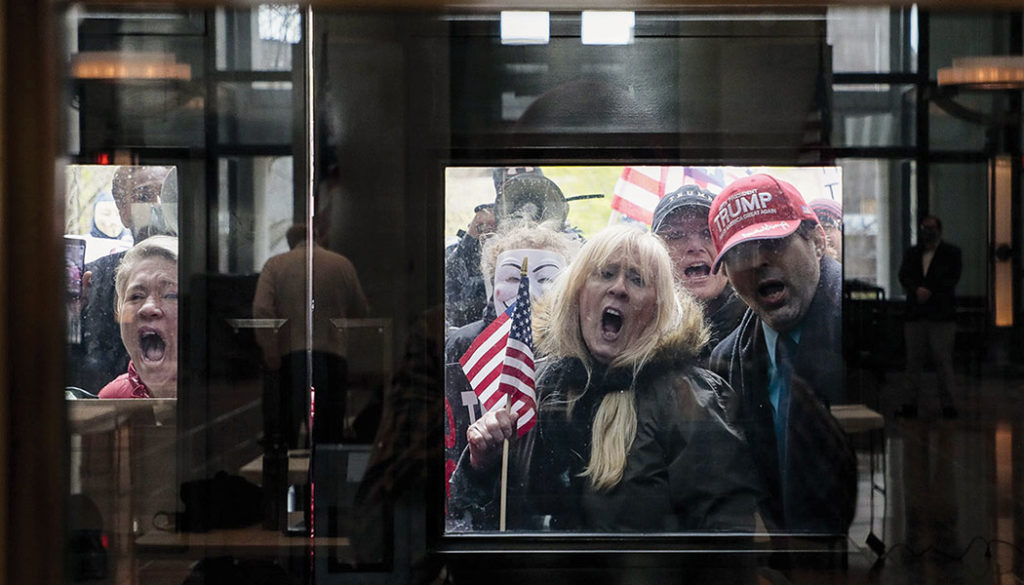 —After his shot of angry demonstrators at the Ohio statehouse went viral in April, Columbus Dispatch photographer Joshua Bickel, c'06, j'06, told The Guardian that people react strongly to the image because the glass between the viewer and those protesting Gov. Mike DeWine's stay-at-home order captures America's polarization. "They are bringing their experience and their belief system into how they interpret the image," Bickel said, "and they are symbolically seeing that divide."
"I run the printers from 6 a.m. I have an alarm for that. Then I get up and run another one at 8:45 and then every two-and-a-half hours until 1 in the morning, when I go to bed."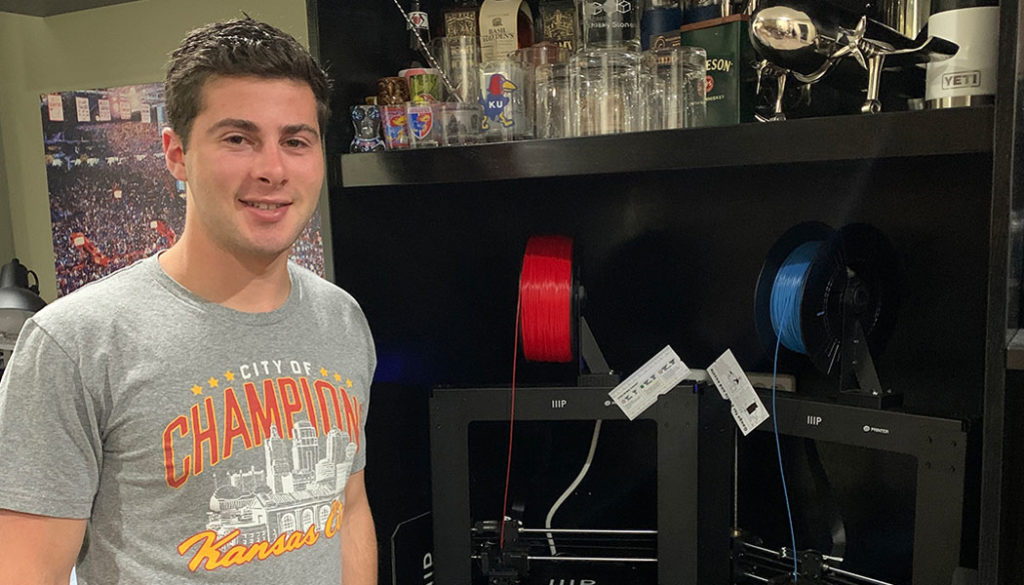 —Gregory Bortnick, Leawood junior in engineering, telling KMBC's Lara Moritz, g'92, how he uses 3D printers in his bedroom to manufacture Ear Ease, a plastic strap that makes medical masks more comfortable for health care workers. By mid-April, Bortnick had donated nearly a thousand of the devices to Kansas City hospitals, including The University of Kansas Health System.
"The state of Kansas has carried me this far, and I just wanted a way to be able to get back to them, to find a way to help before I start my residency."
—Daniel Ortiz, fourth-year KU medical student specializing in psychiatry, telling KCUR radio on April 3 why he decided to delay his residency at KU Medical Center and join the battle against COVID-19. Ortiz is among the 52 fourth-year med students who volunteered to graduate early and accept an assignment in a designated area of need, where they helped ease the burden on Kansas physicians.