Alumnus-founded a cappella group hits highest note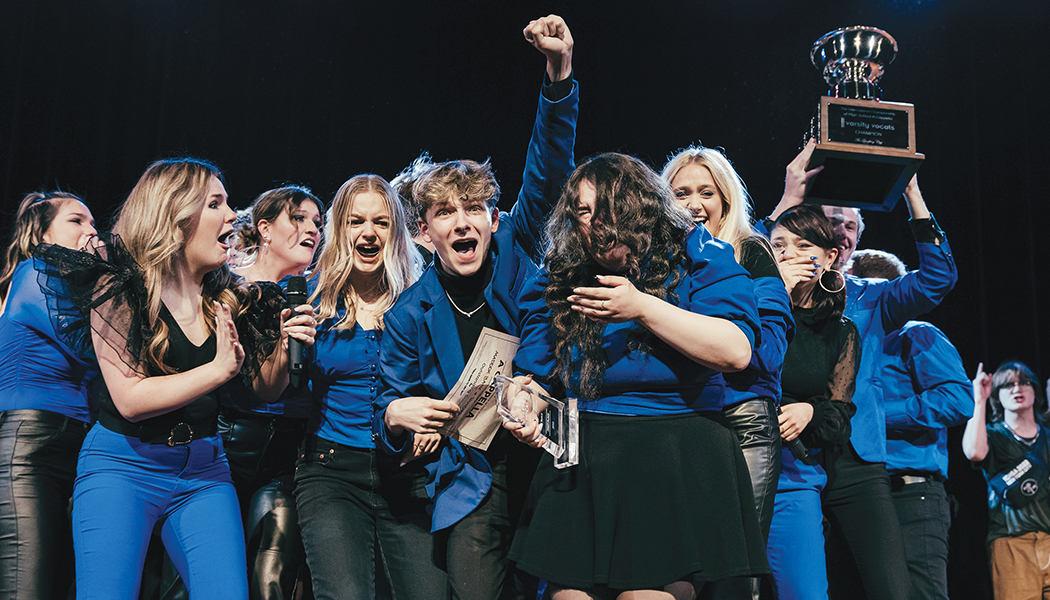 "The shock factor—not only did we place in the top three, but we won the whole thing—was mind-blowing," James Levy says of SoundProof's first-place finish in an international a cappella competition in New York City. Photograph by Joe Martinez
James Levy has always loved to sing, but it was his time at KU that introduced the Prairie Village native to the music that would become his passion: contemporary a cappella.
Based on the old school a cappella vocal style that grew out of sacred singing (the term is Italian for "in the style of the chapel"), contemporary a cappella melds unaccompanied vocal music with a pop repertoire. The genre has been popularized by TV shows like "Glee" and groups like Pentatonix, but it was not part of the curriculum when Levy was in high school.
"It wasn't until I went to KU and joined their contemporary a cappella group, Genuine Imitation, that I got the motivation and passion for that style of music," says Levy, u'10. "I was able to travel to the collegiate division of a cappella competitions and see how that works. Then when I graduated, I came back to the metro and I was like, 'This needs to be offered to students in this area.'"
Levy founded and is creative director of Kansas City A Cappella, which brings music education and performance opportunities to high school singers. The organization's contemporary a cappella group, SoundProof, has been ranked in the top 10 nationally since it began competing in 2017. In April it won first place in the 2022 International Championship of High School A Cappella Competition in New York City, beating nine other top groups from around the country.
"It was definitely one of the highlights of my life, to be honest," Levy says. "None of us, not even the kids, really thought we were going to win this. There were some extremely talented groups at the competition."
Known as a "supergroup" because it's made up of students from more than one school, SoundProof consists of 24 singers from 13 schools across six different school districts in the Kansas City area. Unlike groups that are drawn from one school and usually have daily rehearsals built into their class schedules, SoundProof struggles to carve out practice time when everyone is free.
"The rehearsal process is very challenging, because a lot of our kids are involved in several different activities, including their own school plays and concerts," Levy says. "I believe we had two rehearsals this year where every single member was there."
On the other hand, there's a tremendous upside to drawing from multiple schools.
"We get some of the top high school vocalists in the area, which is a huge advantage for us," Levy says. "We are getting the best of the best."
To earn a spot in the national finals, which are run by the organization Varsity Vocals, SoundProof first had to compete in the quarterfinals, which were scheduled to be held in Liberty, Missouri. The competition was changed to an online event this year due to COVID exposures at the site. After winning that round, the group traveled to the regional competition in Ohio to compete against 20 groups from across the Midwest. The finals in New York City featured nine regional champs and one wild card group.
"What's great is that the way the competition is formatted it really becomes a community," Levy says. "The kids interact and get to meet students from all over the country, and it's really a supportive community. But there were some incredible groups who performed at the finals, and I think we just weren't really sure where we were going to land."
After learning they were in the top three, the group was onstage when the winner was announced. Euphoria ensued.
"You could tell in the reaction photos just how much passion they had in their performance, and what they were giving on that stage that night," Levy says. "I was so proud of the kids, because they worked so hard. They knew their music and choreography backwards and forwards, and they had the drive and determination to never give up. They deserved this so much, and that made it even more special."
During his days competing in the college a cappella division with Genuine Imitation, "We never made it past the quarterfinals, but we had a lot of passion," Levy recalls with a laugh. "It was a highlight of my time at KU, because that was our heart and soul on that stage."
So this spring's triumph, a little over a decade since he brought to life his vision for an a cappella outlet for Kansas City kids, represents long-sought accomplishment for Levy.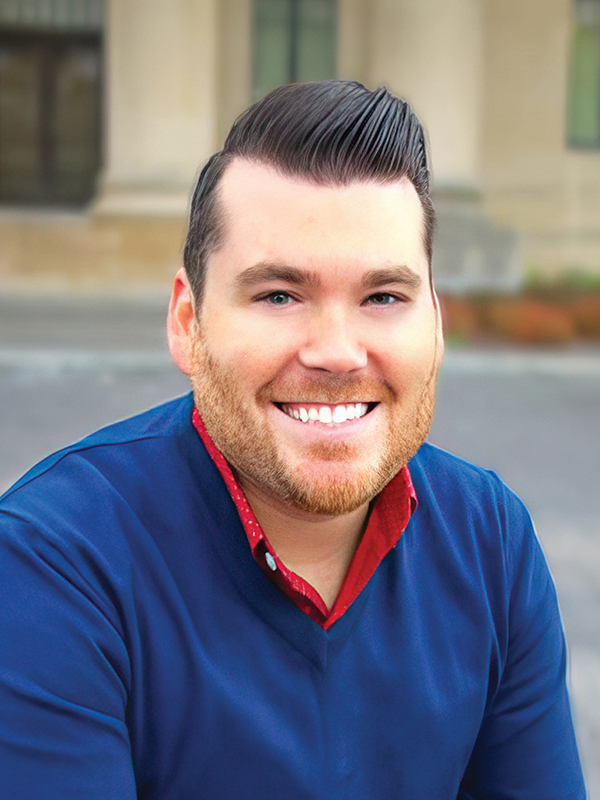 "For me, it was just 11 years of never giving up and 11 years of pushing myself as a director, knowing that we could get this and at some point we would get this" he says. "It's kind of a life-changing experience."