KU Commencement 2023: Best feet forward
Traditions, triumphs showcased throughout graduation day.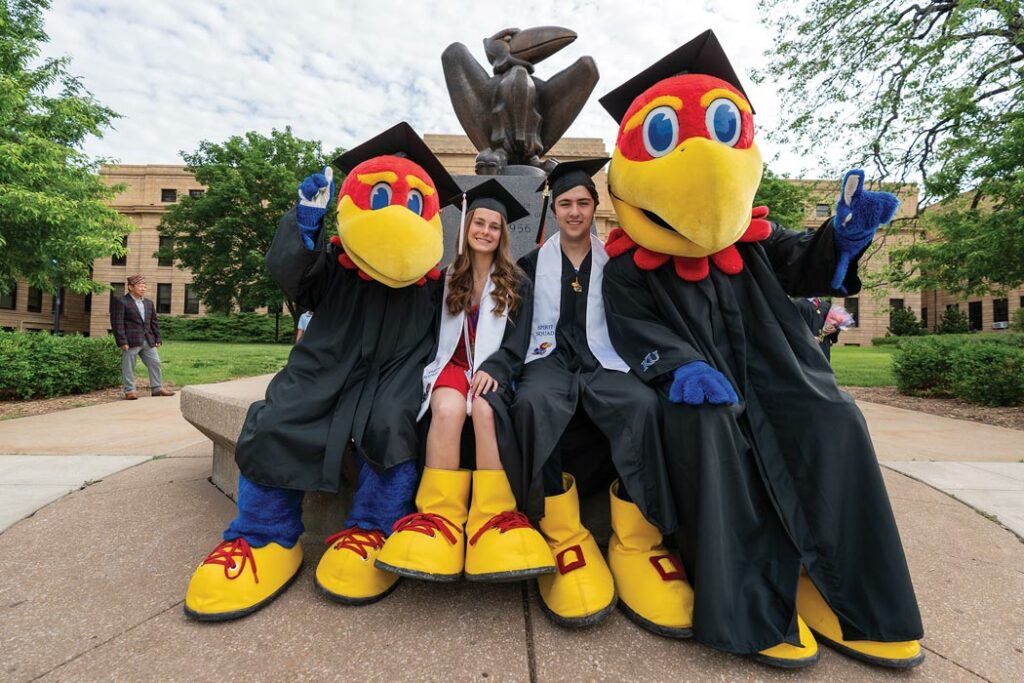 For 2023 graduates Sarah Hood and Zach Krause, the customary walk down the Hill at Commencement was occasion to celebrate their connection to another rich tradition. As students who had embodied KU's mirthful mascot, Hood and Krause sported the Jayhawk's jumbo footwear one last time to make the journey through the Campanile and into the football stadium.
"It was so special to see so many people look over to my boots, look up at me, and erupt into cheers," says Hood of the May 14 event. "All the time and hard work I put into bringing Baby Jay to life felt so appreciated." Hood, who portrayed the younger 'Hawk for four years, graduated with her bachelor's degree in speech-language-hearing.
Although the path to donning cap and gown is unique to each Jayhawk, a video that kicked off this year's post-procession ceremony spotlighted the shared highs and lows—a men's basketball national title, the upheaval caused by a global pandemic—that bonded the Class of 2023.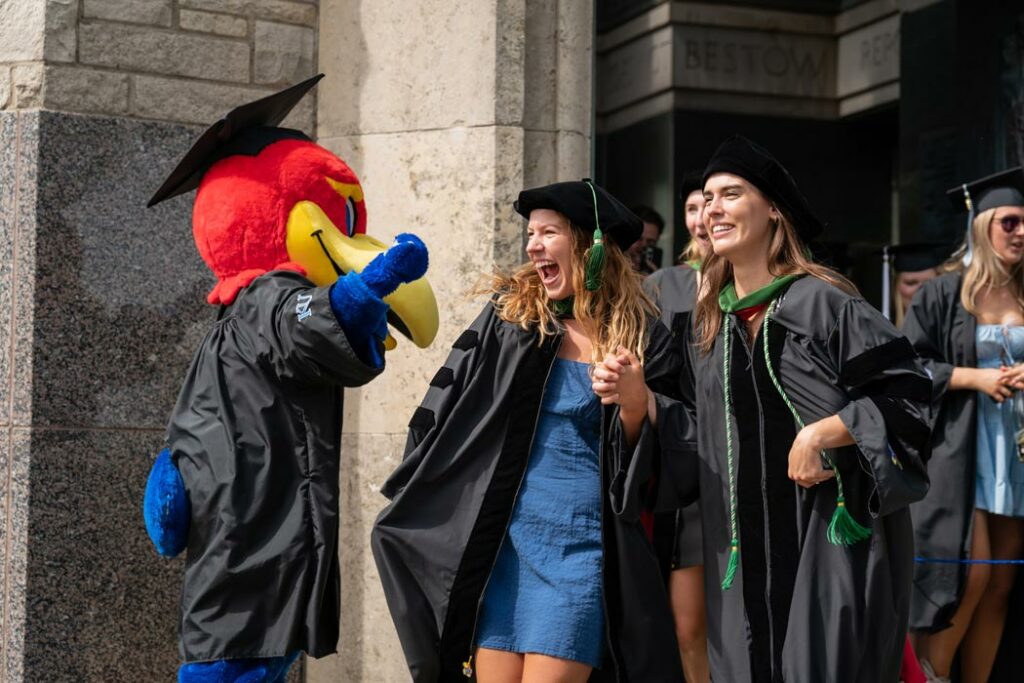 In his remarks, Chancellor Doug Girod told the new graduates their achievements were not only a testament to hard work, but also to their ability to adapt to extraordinary challenges. "Today's Commencement is really about an opportunity to celebrate all that you've done on your way to earning your degrees," Girod said.
Krause, who completed his bachelor's degree in aerospace engineering, says attending Commencement in Big Jay's big boots was a perfect cap to his time at the University and the rare experience of representing such a treasured persona. "The highlight for me has always been the KU community and what the mascot means to them," Krause says. "I've met so many people from all walks of life."
KU Commencement 2023
May 14, 2023
Scroll to enjoy photos of the day on the Hill.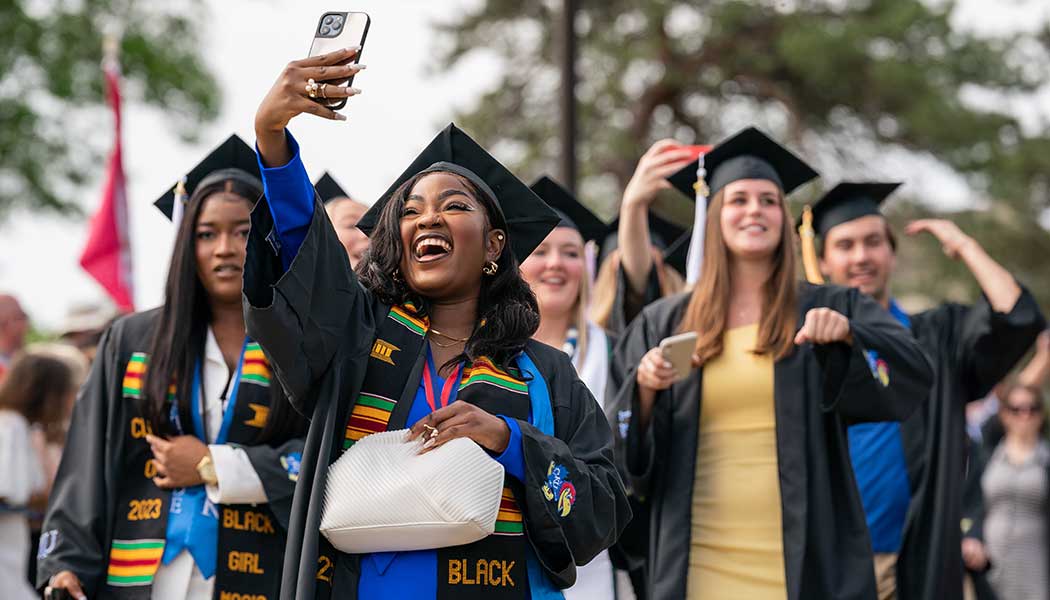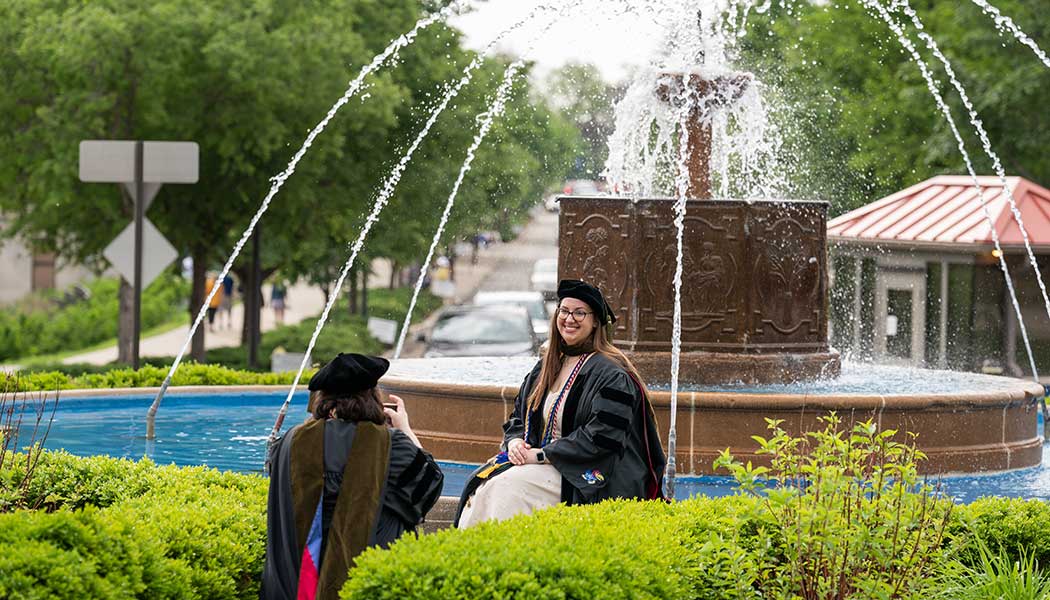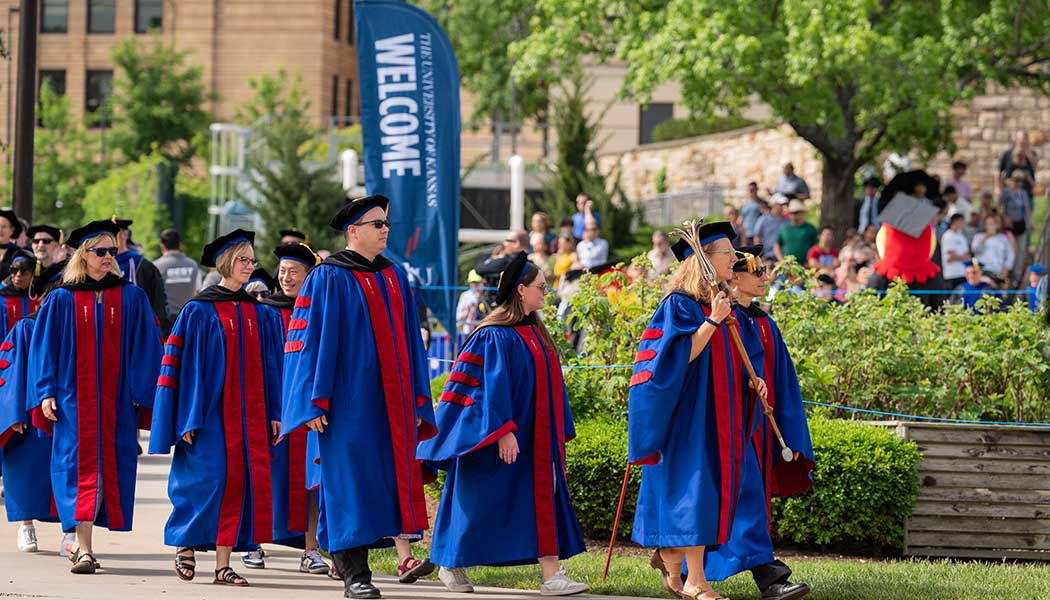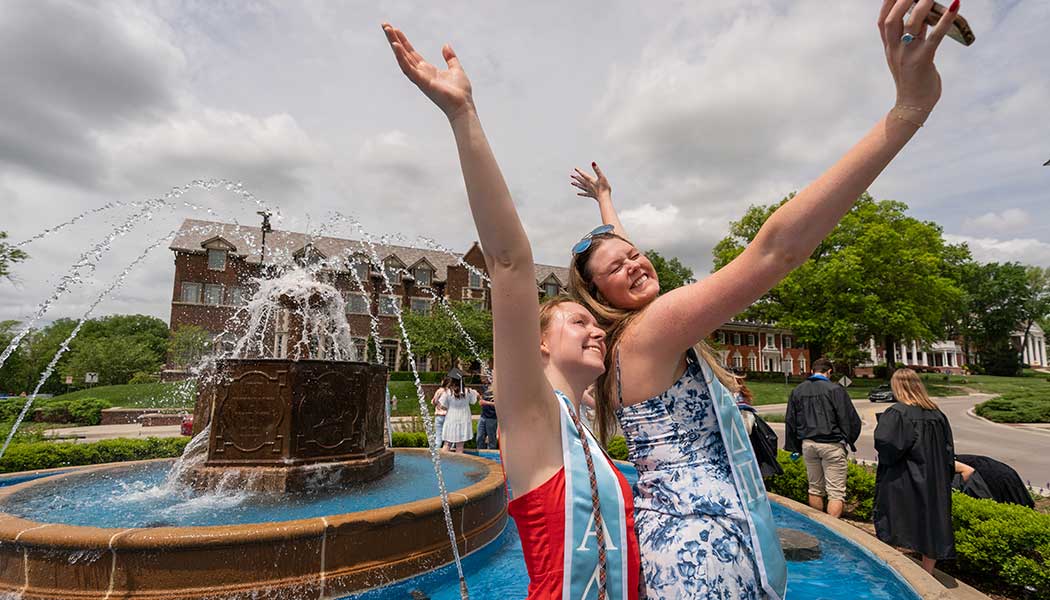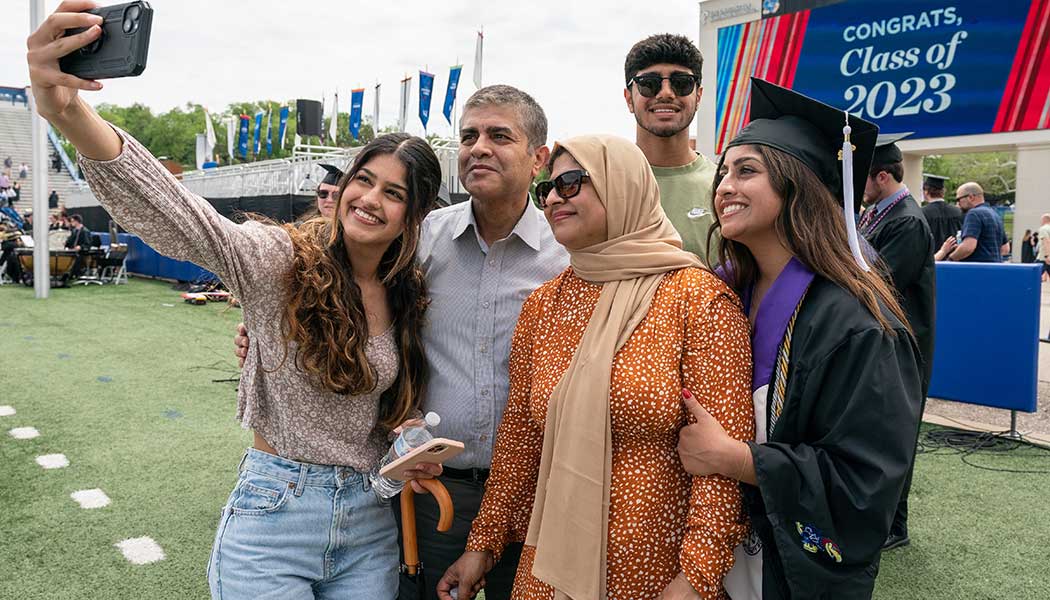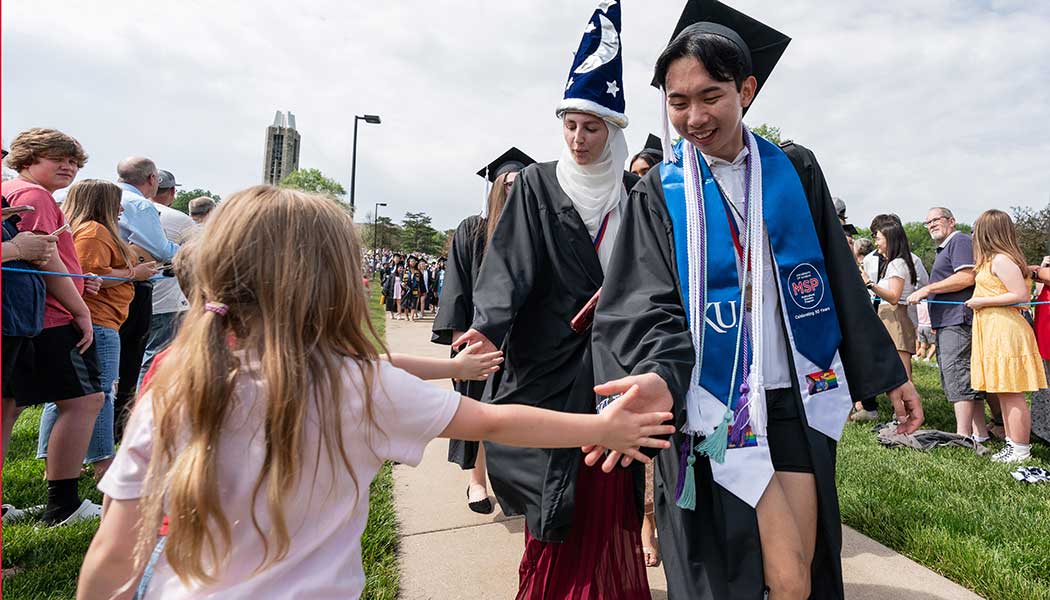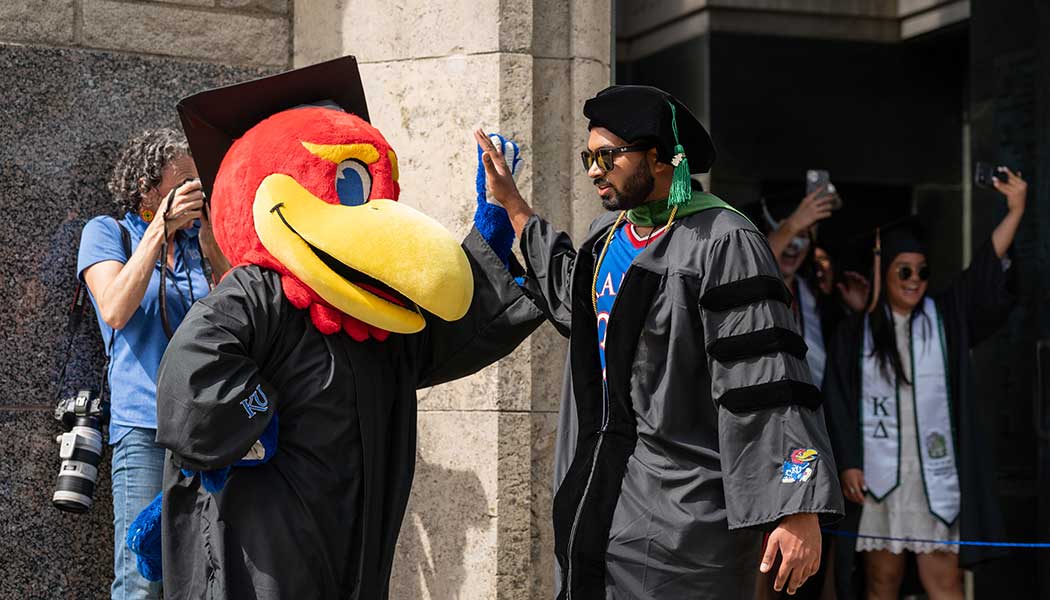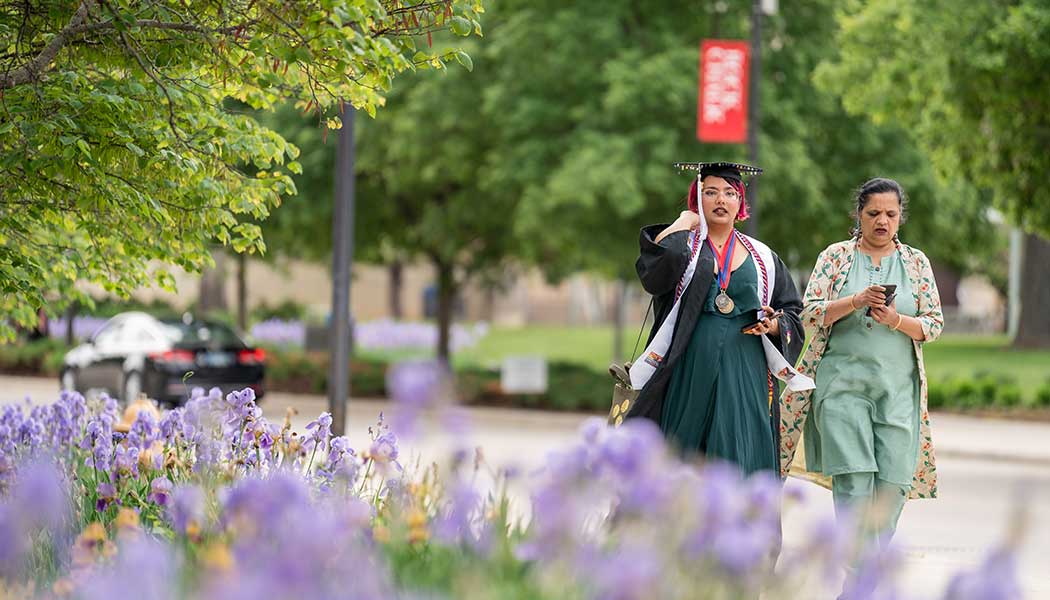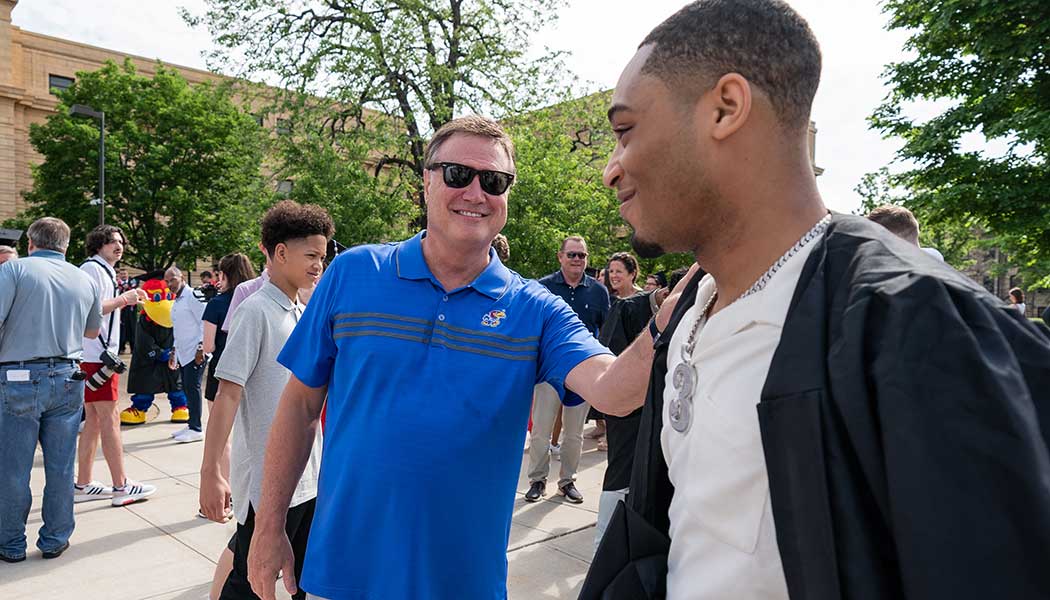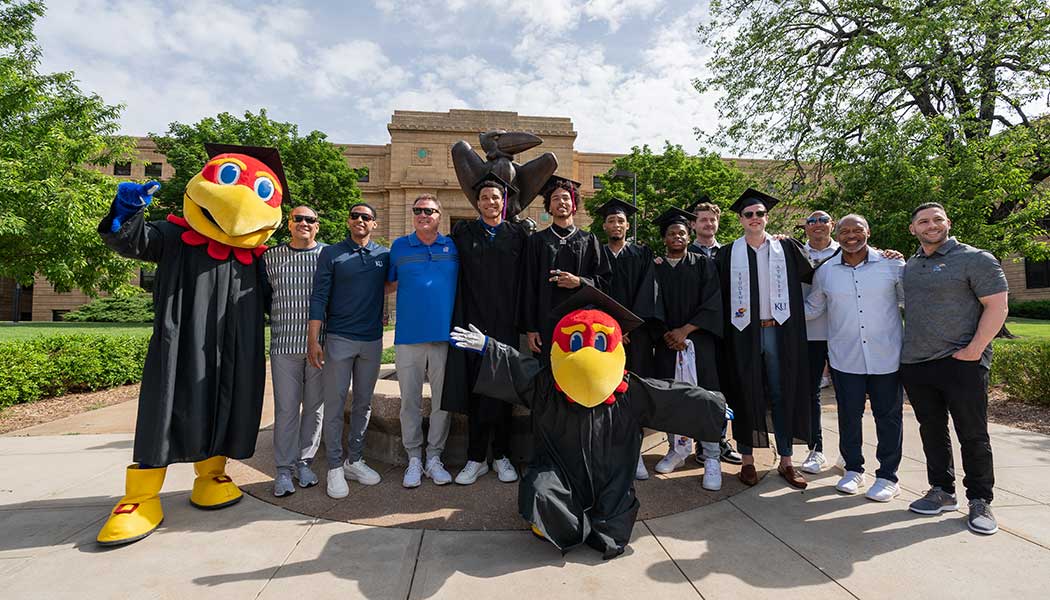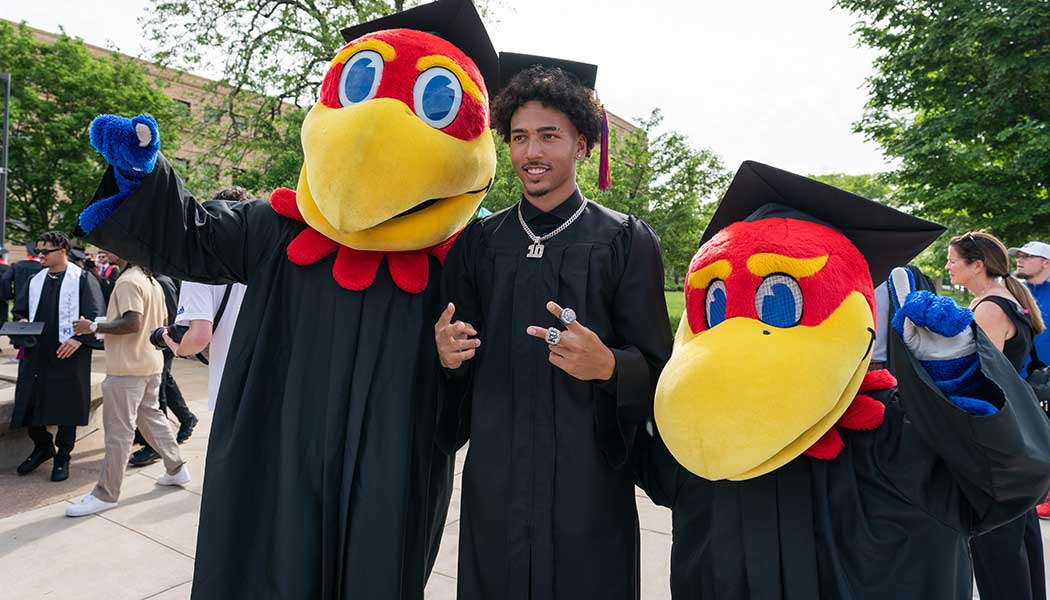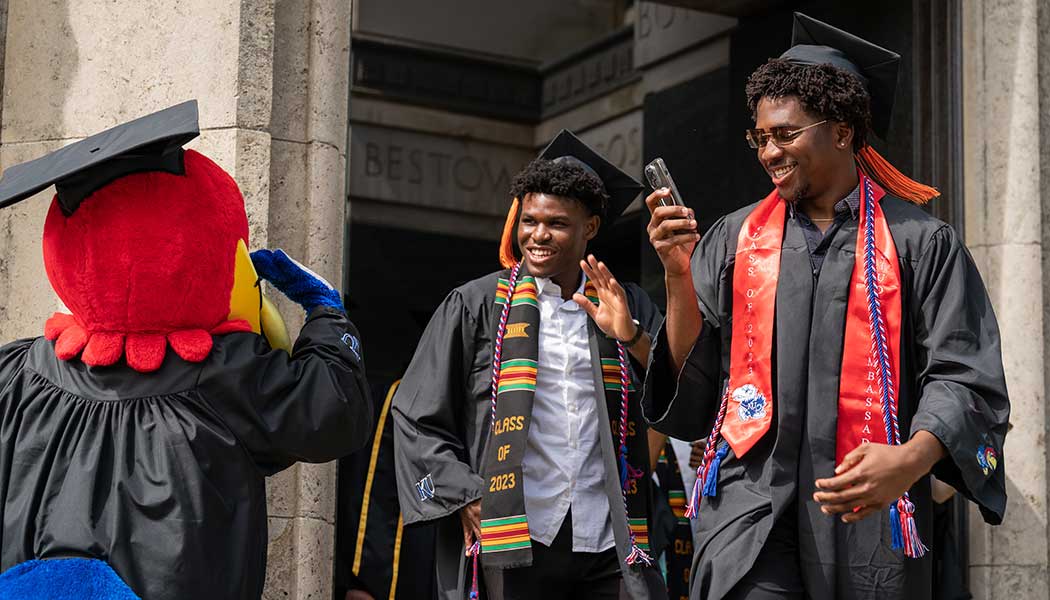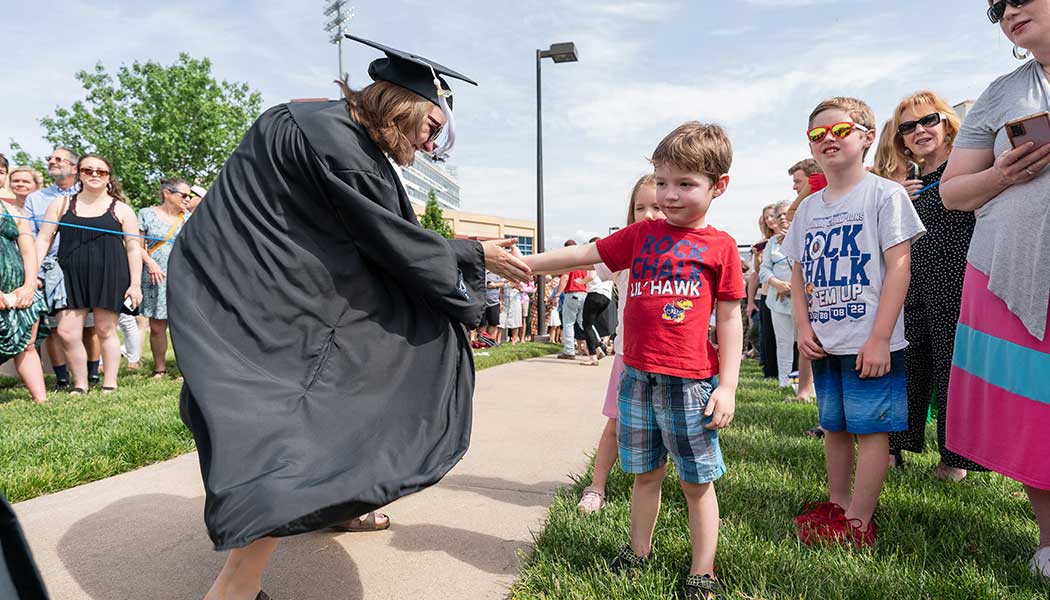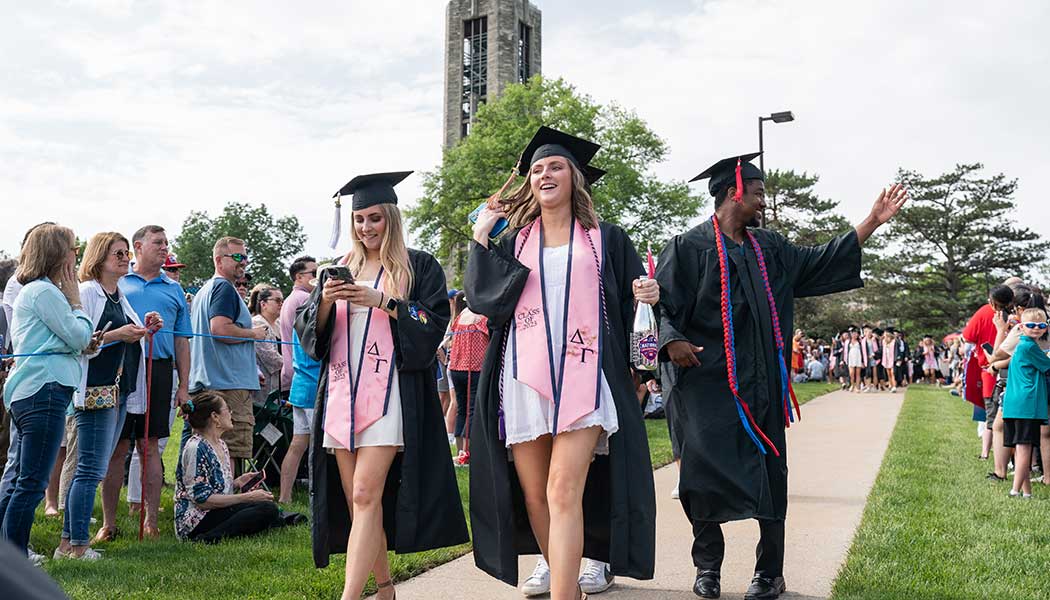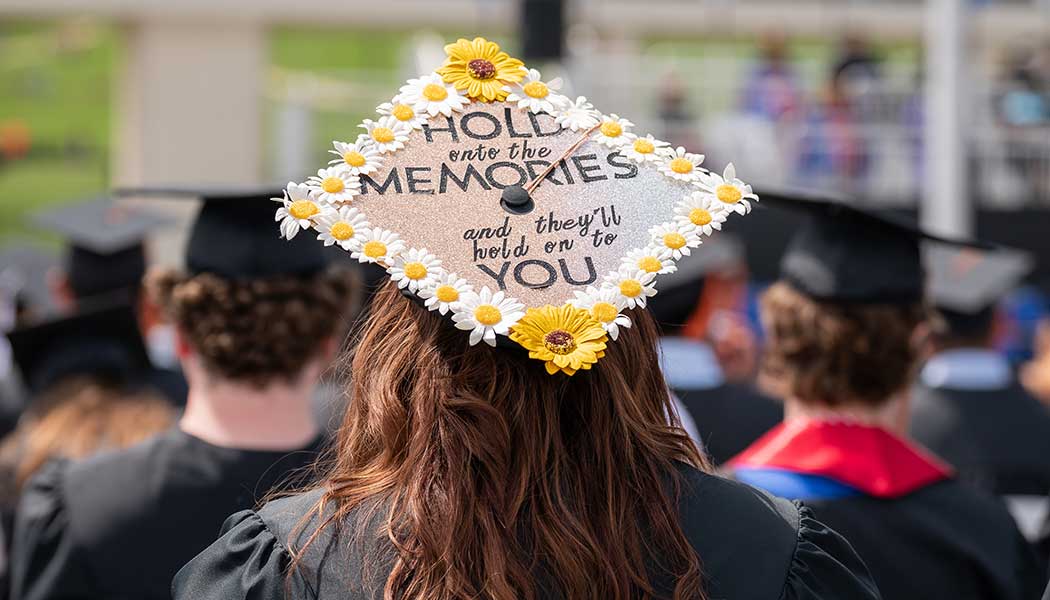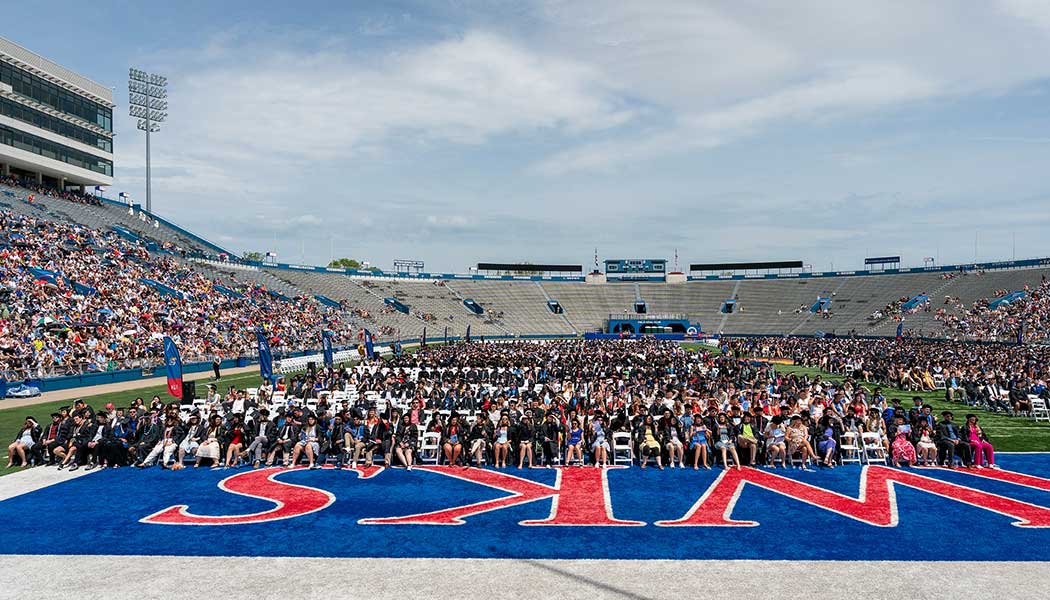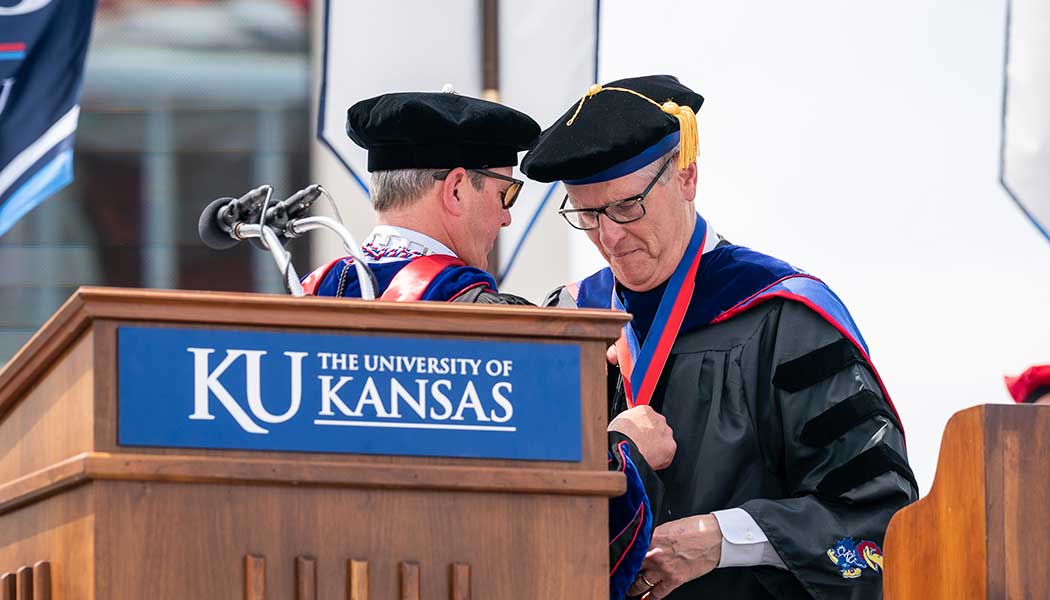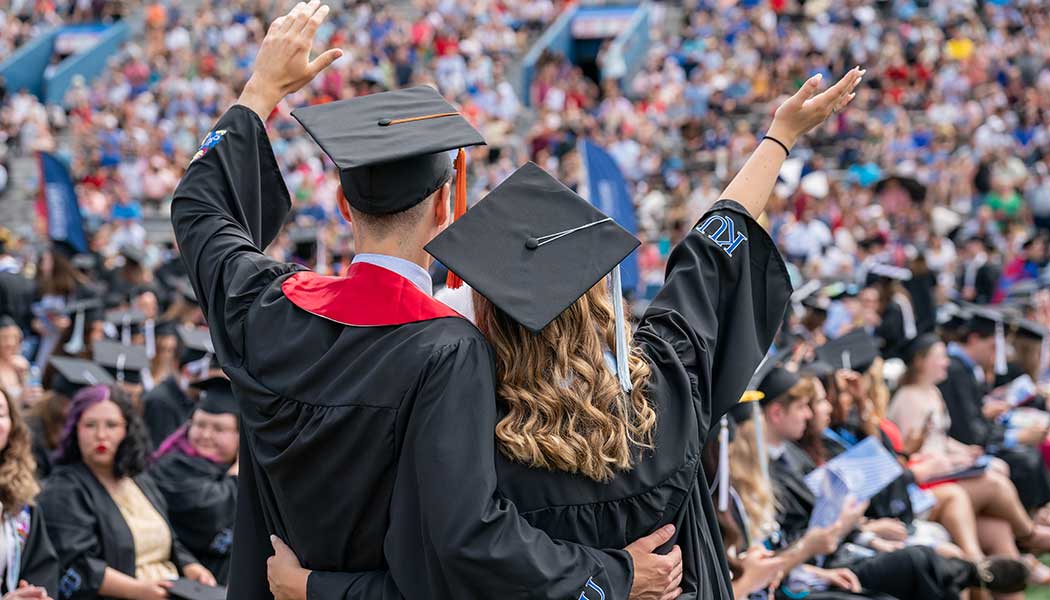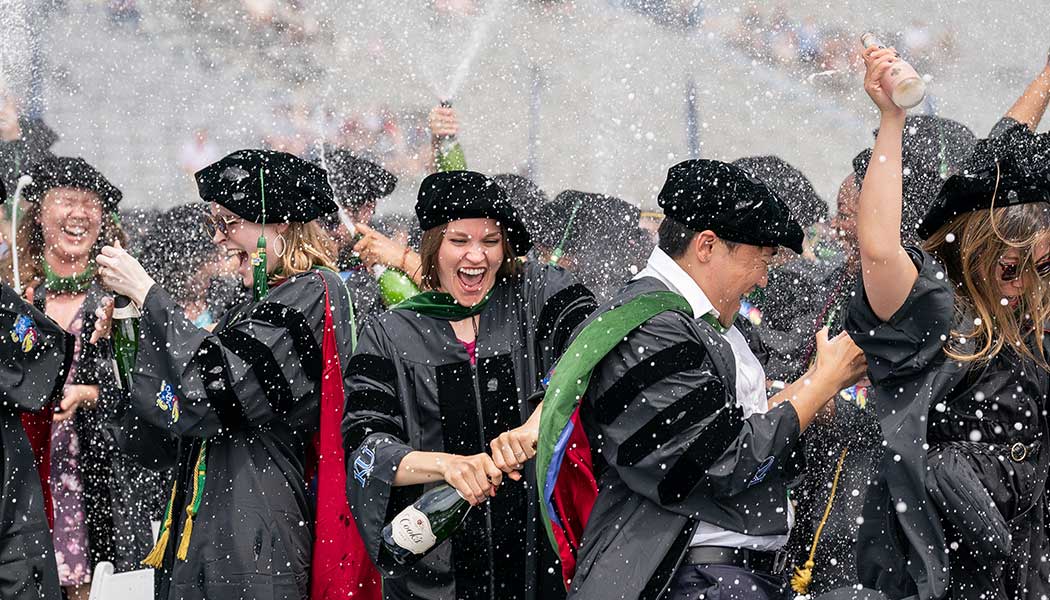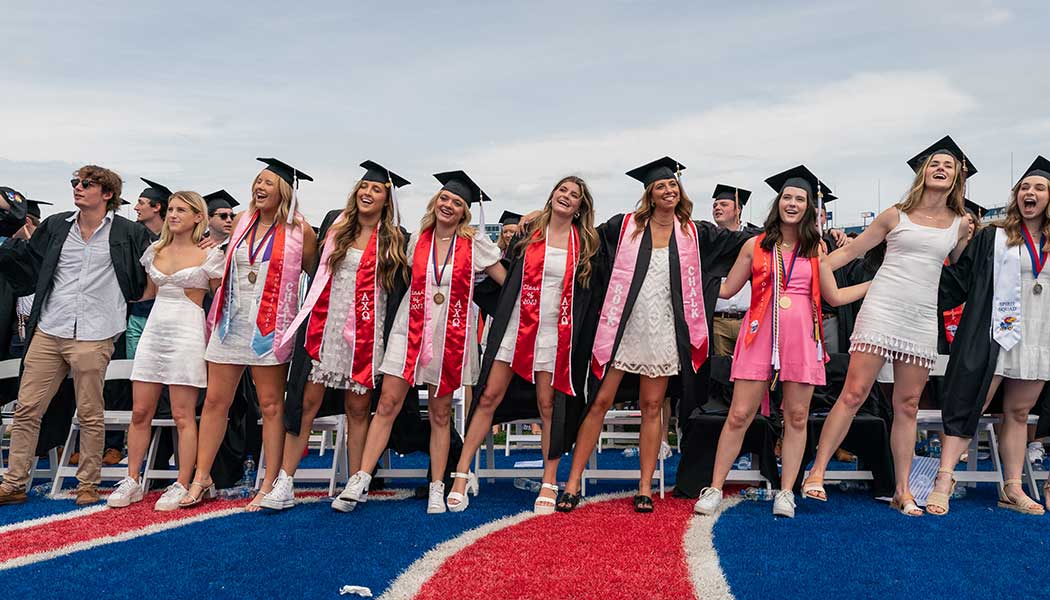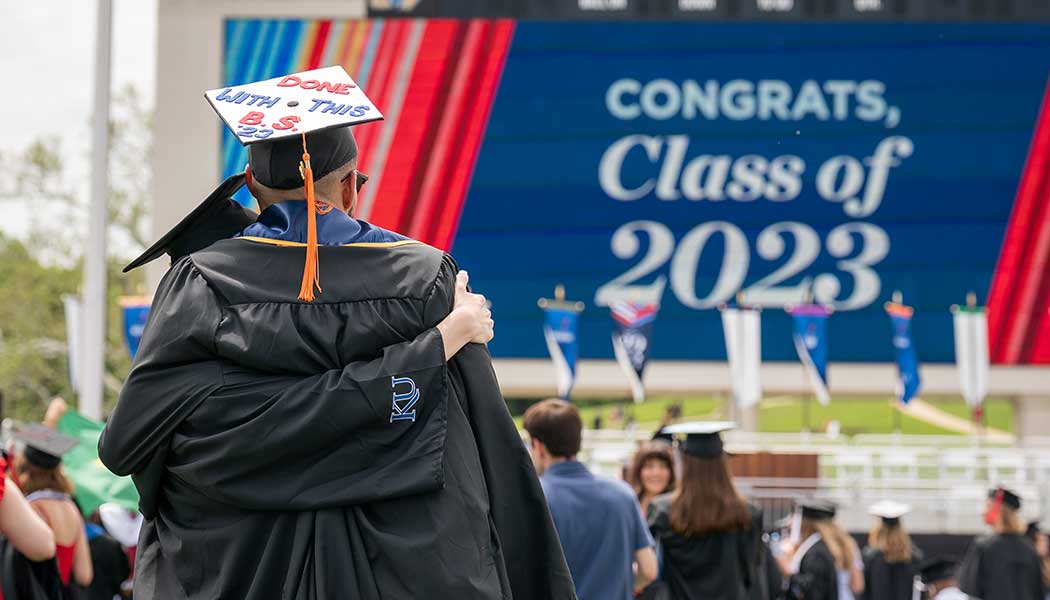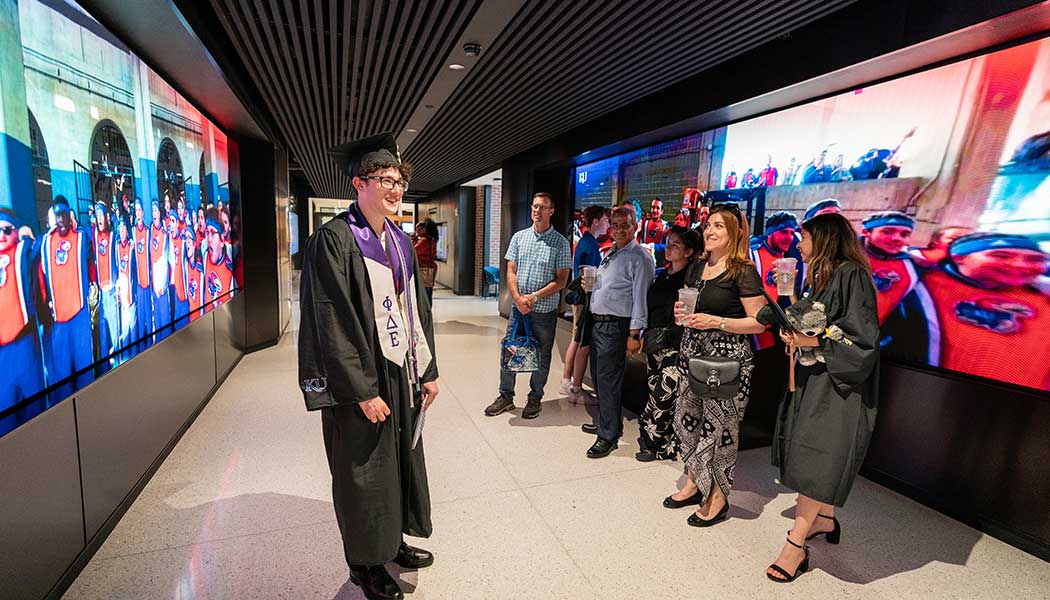 Megan Hirt, c'08, j'08, is assistant editor of Kansas Alumni magazine.