The value of scholarship
The article on professor and alumnus Rolfe Mandel ["The Odyssey," issue No. 4] causes me to reflect on a number of things.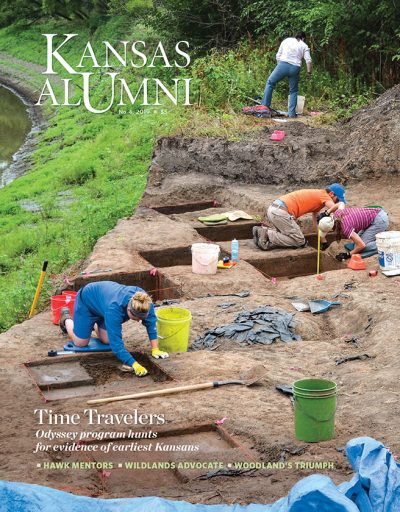 First, we can all be proud of his extraordinary scholarship and his recognition in the scholarly community.
Second, it reminds me that brilliant scholarship often requires or results from doing things differently—in this case interdisciplinary scholarship. While rigorous scholarship within every discipline must be maintained, true scholarship is not so fragile and insecure that it cannot accommodate interdisciplinary work after due consideration.
Lastly, let me relate the central concept of Mandel's work—context—to my own work as an attorney. An attorney must work with what people say in litigation, but what is really important is what the words mean. Only a rich appreciation of the context in which words are uttered can allow full understanding. The use of context and institutional appreciation of where one is will always result in better understanding and therefore better decision making.
Walter "Wally" Brauer III,
b'61, l'65
Denver
Thumbs up
Kudos to Kansas Alumni for adapting to the digital age with the new online magazine [First Word, issue No. 4] and also for maintaining a quarterly Kansas Alumni in print.
The 2018 alumni survey was money well spent in recognizing and meeting alumni needs.
Keep on keeping on in keeping alumni well informed, including "sports ball" coverage.
David Andersen, j'71
Atlanta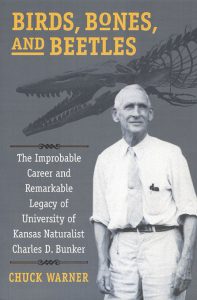 B-schooled
I'm so impressed with Chuck Warner's book Birds, Bones, and Beetles ["No Ordinary Man," Rock Chalk Review, issue No. 3]. Thank you for your comprehensive, interesting article. I found it very insightful.
J.P. "Phil" Hammons, c'66
Fort Scott
Lessons learned
Congratulations on a very fine profile of Tom Hedrick ["'Legendary' career started at KU for Hedrick," Class Notes, issue No. 3]
Those of us who were fortunate enough to have Tom as an instructor and mentor can only echo your conclusion that he deservedly made it big.
During my time in one of Hedrick's announcing classes, I shared the basement of then Hoch auditorium with Gale Sayers and watched as Tom brought confidence to us all, and I thought especially to Gale, a very likable and shy young man from Nebraska, who Tom knew would need to face the public speaking and interview challenges associated with being an All American.
Hedrick made it possible for me to start in the press box of the state and national semi-pro baseball tournaments in Wichita. Later, when I was discouraged and alone in a tough business, Tom remembered and counseled me in letters and on the phone.
Above all, I learned from Tom Hedrick to always do your homework—no matter the game.
John Nance, c'65, g'67
Wheat Ridge, Colorado
Editor's Note: Our profile of Johnson County Community College baseball coach Kent Shelley ["Shelley finds gratification on and off the diamond," Class Notes, issue No. 4], misstated the number of wins the Cavaliers recorded last season. The team won a record-setting 22 consecutive games; the overall record was 46 wins and 12 losses. We regret the error.
Your opinion counts
Please email us a note at kualumni@kualumni.org to tell us what you think of your alumni magazine.