True fan, Border Bandido, Synapses firing, train station
True fan
John Halpin, e'75, on Nov. 30 concluded his 50th-consecutive season of attending every home football game. His wife, Kathy Weaver Halpin, d'74, g'76, often joined him, but many times Halpin drove in from Overland Park alone. "There were a lot of Saturday mornings that I didn't want to get up out of bed and go to the game, but I did," he says. "It doesn't mean I stayed the whole game, but I went."
Photo by Steve Puppe
Border farewell
As we noted in a 2016 story about restaurants that live on only in memory, Border Bandito's Mark Arndt, '76, shares with his patrons a list of local joints the 23rd Street taqueria has outlasted; sadly, Arndt adds the final update June 20, when he ends Border Bandito's 50-year run. "I hope we've stayed true to our customers," he wrote on Facebook, "and made your experience here as good as possible." The good news: Still time for another Texas burrito or two.
Photo by Chris Lazzarino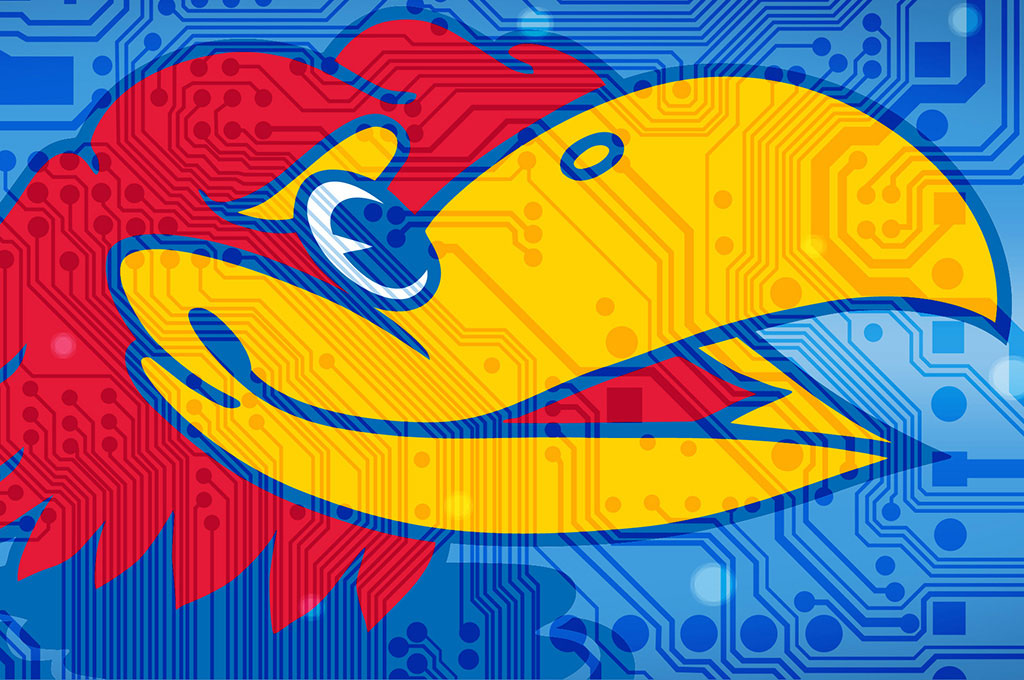 Where synapses sizzle
Lawrence leaped into the top 20 on the latest "Bloomberg Brain Concentration Index" after climbing 33 spots in three years. Trumpeting that "the synapses are sizzling in the Lawrence, Kansas, metropolitan area," and citing "youthful energy generated by a university population of more than 30,000," the annual survey ranked Lawrence No. 19 on a list that also features other college towns and cities—Boulder, Ann Arbor, Charlottesville, Durham, Madison—that, like Lawrence, boast concentrated talent pools in science, technology, engineering and mathematics.
Illustration by Susan Younger
All aboard!
Rededicated in 2019 after 10 years of restoration efforts led by local volunteers, including mid-century modern enthusiasts, the Santa Fe train station in east Lawrence is once again a charming transit hub for Amtrak's Southwest Chief, with daily service to and from Los Angeles and Chicago.
Photo by Chris Lazzarino