Midwest Living's new director
Kylee Krizmanic helps popular magazine share stories overlooked by coastal media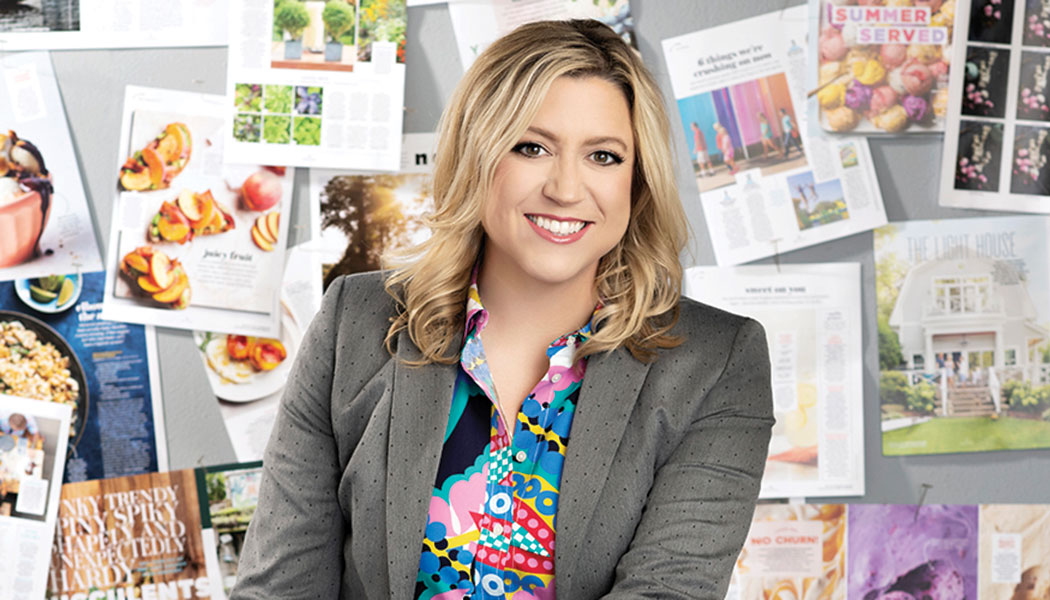 Meredith Corp.'s April announcement that Kylee Krizmanic had been promoted from Midwest Living's creative director to the lifestyle magazine's editorial content director contained this jaw-dropping nugget: Midwest Living boasts a bimonthly circulation of 950,000.
So what changes might await a hugely popular magazine now in the hands of an energetic, 36-year-old editor? If the by-now-stereotypical forecast of shunning print in favor of digital delights du jour seems the likely direction, Krizmanic is quick to correct the misconception.
With a pledge to "embrace new platforms as they come and as they're brand-appropriate," and her excitement about pushing Midwest Living to new audiences via such avenues as Apple News, Krizmanic, f'05, last year named to Folio's Top Women in Media list, also bluntly dismisses the notion that print is dead.
"The consumer demands a print experience, and one of the interesting things that you'll see is that the younger generations actually love the tactile quality of a print magazine," Krizmanic says from her Des Moines, Iowa, office, where she also supervises travel-industry publications for Meredith Travel Marketing Content Studio. "As much as they love [digital venues], they also very much engage with the print products in their original form. That's exciting."
Krizmanic describes herself as a "visual storyteller," even in her early career stints in event planning and brand management. She explains that in 2009 she joined Meredith as an associate art director—and spent seven years in ascending roles at Better Homes and Gardens—specifically to learn how to broaden her visual skills in an era of transformative technology.
"I came to Meredith because I was really interested in learning more about digital platforms and social media," she says. "We were launching all these well-known consumer brands into the social media space, so I was able to learn those platforms from the best publisher in the business."
When Krizmanic, a native Iowan, joined Midwest Living four years ago, her first task was to "reignite the spirit and excitement" of telling Midwestern lifestyle stories. "We reinvented it," she says of the magazine, "but we had to be really careful to be sensitive to our legacy readers."
Now Krizmanic and her designers, photographers, writers and editors share modern takes on travel, food, dining, and home and garden trends across a region often overlooked by the coastal outlets that dominate national conversations.
"Our magazine provides a platform for people to be proud of all the great happenings here in the Midwest. We have so many stories to tell, and we feel fortunate that Midwest Living provides a platform for readers to have all that from a trusted source based right here in the Midwest."