Longtime student advocate Howard Graham joins Association as director of Jayhawk Career Network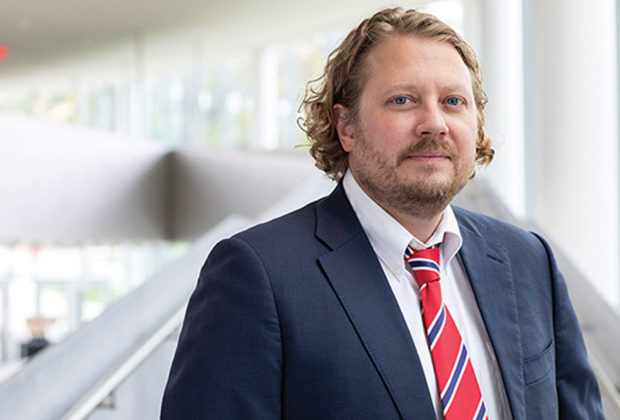 Howard Graham, g'08, PhD'19, began his new role as director of the Jayhawk Career Network (JCN) on Feb. 24. He has worked with KU students in numerous roles on the Hill, most recently as the associate director of academic programs in the Office of First-Year Experience where he was part of the leadership team overseeing KU Common Book, Learning Communities, University 101 and First-Year Seminars. He was also a featured speaker at Orientation and Hawk Week events. He previously worked for Kansas Athletics as associate director for academic and career counseling. He has often collaborated with the Alumni Association, especially as a featured speaker at Kansas Honor Scholars programs throughout the state.
Graham succeeds Kristi Durkin Laclé, c'99, who launched the JCN in 2018 as its first director. Laclé has taken on a new role as vice president of student, alumni and career programs following the departure of Brad Eland, b'09, g'11, who resigned to expand his family's business, Eland Title LLC.