National board elects new officers, directors
The Alumni Association's national Board of Directors met via video conference May 1 and chose new officers and five new directors whose terms began July 1.
Jay Kerutis, c'82, of Mesa, Arizona, leads the Association as national chair for the 2020-'21 year. He retired from his career as a computer software professional. He rose through the ranks at Digital River Inc. to become president of the software and digital commerce services division. As a student, he competed for KU as a swimmer and, as team captain, led the Jayhawks to two conference championships. He organized a 25-year reunion of his teammates. A Life Member and Presidents Club donor, he joined the board in 2016 and has chaired the Revenue Development Committee and served on the Executive Committee. He is married to
Pat Caldwell.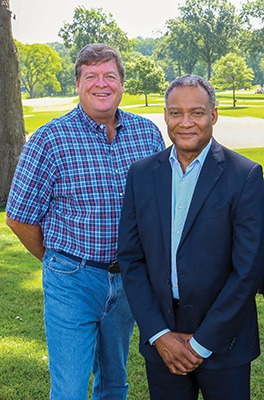 Kerutis succeeds Dave Roland, e'80, of Excelsior, Minnesota, who remains on the board as immediate past chair. He most recently led NDC Technologies as president, and he currently serves on the advisory board for the School of Engineering. He joined the Association's board in 2015 and has chaired the Strategic Communications, Technology and Records Committee as well as the Nominating Committee. He also represented alumni as a member of the 2017 Chancellor Search Committee appointed by the Kansas Board of Regents. Roland and his wife, Vyonne, are Presidents Club donors and have attended Rock Chalk Balls in Kansas City. He is a Life Member of the Association.
Keturah Harding Pohl, f'04, a'08, of Findlay, Ohio, serves as chair-elect. She co-owns and manages Putnam Family Dental, with her husband, Brad, a 2005 KU graduate. They moved to Ohio from Lawrence, where Keturah was an architect with Treanor Architects. She earned her bachelor's degree in industrial design and her master's in architecture. She serves on the board's Adams Alumni Center Committee. Before joining the board, she volunteered for the Lawrence Network and served five years as the Association's representative on the KU Memorial Unions board. The Pohls are Life Members and Presidents Club donors.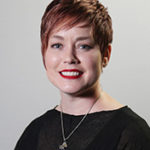 New directors began their five-year terms July 1: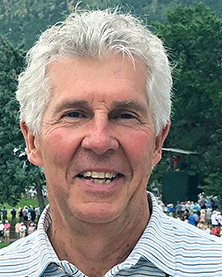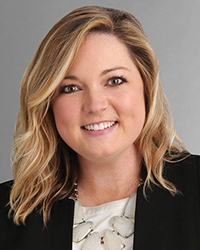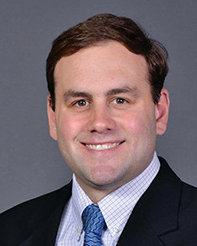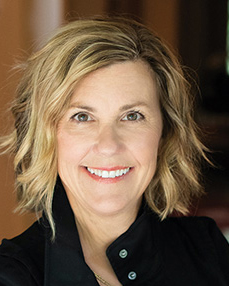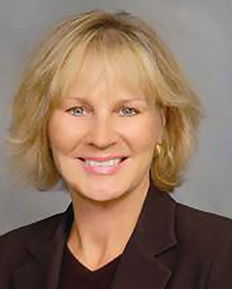 The board welcomed new directors from northwest and southeast Kansas, Johnson County and the Washington, D.C., area. Courtesy photos.
Bobb Meckenstock, c'76, of Hays, earned his KU degree in political science and is CEO of the Meckenstock Group, a wealth management firm. As a volunteer for the Smoky Hill Network, he has hosted local Jayhawk events, including a reception to welcome and introduce Chancellor Girod when he was new in the role. He, his late wife, Shay, and daughter, Sarah, are all KU graduates. Bobb is a Life Member and Presidents Club donor, and he has contributed to the Alumni Center's renovation and expansion. 
Jessica Nelson Palm, j'11, of Overland Park, is vice president and lead executive for TeamKC: Life and Talent with the Kansas City Area Development Council, where she works with leading companies to market the metropolitan area to prospective executives and other top recruits. Jessica is a Life Member of the Association, a former president and a longtime member of the Kansas City Network Board, and she volunteers as a mentor, event host and speaker for the Jayhawk Career Network. She has participated in numerous other events in Kansas City. 
Ryan Pfeiffer, j'02, of Prairie Village, is a producer for Arthur J. Gallagher Risk Management Services. He has served on the Kansas City Network Board and led the group as president. He is a Life Member and Presidents Club donor, and he has volunteered in numerous roles, especially for the Rock Chalk Ball. He is currently planning a Presidents Club event to recruit new donors. 
Becky Nettels Sloan, '85, of Pittsburg, served on the Wichita Network Board and has remained involved with the Association's Tri-State Network since returning to her hometown in Pittsburg. She and her husband, Steve, are Life Members and Presidents Club donors. They have hosted KU events and traveled to Jayhawk activities nationwide. She has volunteered for and contributed to the Kansas Honor Scholars Program and currently represents the Association on the Chancellor's Advisory Committee on Athletics. 
Lisa Evans Tuchtan, d'74, of Bethesda, Maryland, earned her KU degree in education but has worked in real estate for the bulk of her career. She is senior vice president of Jones Lang LaSalle, a global commercial real estate and property investment firm. She specializes in office leasing, portfolio management and strategic planning for national and international clients. She is a longtime volunteer for the Association's Washington, D.C., Network and she served as a Helpful Alumni Working for KU (HAWK) volunteer at local college fairs. She is a Life Member and Presidents Club donor.
Three directors retired from the board June 30: John Ballard, b'72, of Overland Park, who guided the Association as national chair from 2018 to '19; Ellen Remsing, c'00, Manhattan, Kansas; and Missy Hodge McCarthy, c'86, s'88, Rancho Mirage, California. 
Each year the Association invites nominations for new directors. Nominations will be accepted from Jan. 1 through March 1, 2021. The Nominating Committee meets in April to select a slate for individual consideration and election by the board at its spring meeting. The board meets three times annually.