Journalist sees potential saving grace in human-animal connection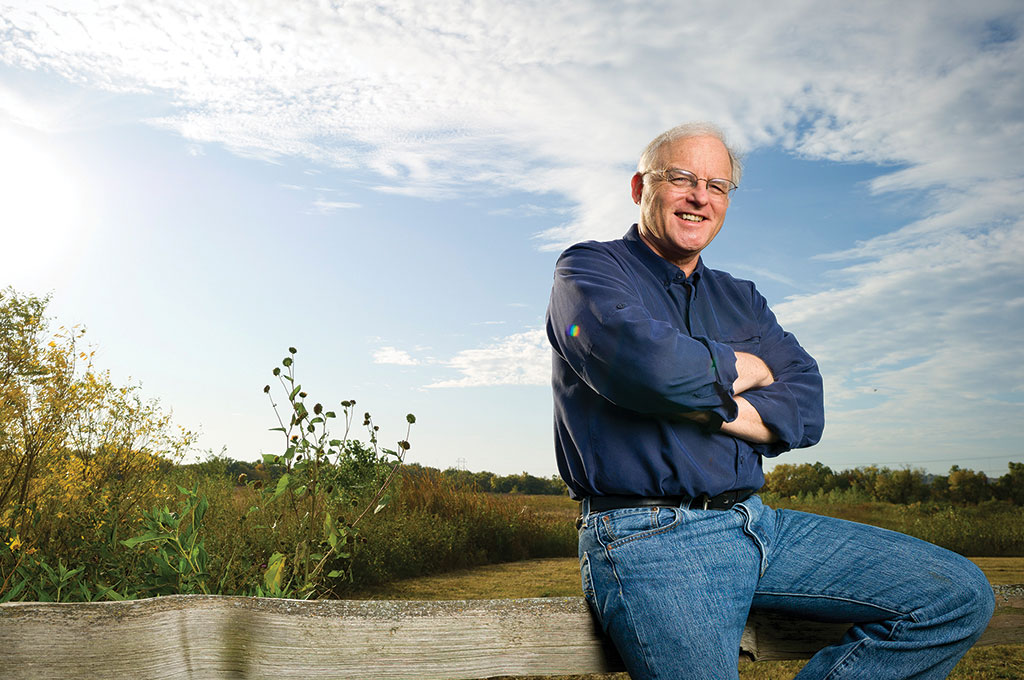 We live in the anthropocene epoch, a geological era so dominated by mankind that our works and ways have fundamentally altered the planet's ecosystem. We've dammed half the world's largest rivers and converted 20% of the world's land to agriculture, creating monocultures that account for perhaps 95% of the planet's land-based vertebrate biomass in the form of pets and livestock.
These statistics and the many others that journalist Richard Louv, j'71, marshals in Our Wild Calling form the factual argument that we are fouling our nest. But Louv, co-founder of the Children and Nature Network and author of 10 books, including the landmark Last Child in the Woods, which warned of the perils of Nature Deficit Disorder in children, does not settle for merely documenting objective proof of the planet's decline. Repeating the Dutch artist and naturalist Jan van Boeckel's argument that science and the environmental movement need "art and heart" in addition to analysis and warning, he urges a shift in perspective to what he calls the shared "habitat of the heart," a mysterious space between our physical environment and our inner life that represents the potential for deep connection between humans and animals.
Gathering firsthand stories of people who've experienced this "crossing over"—a child who bonds with the family dog, an oceanographer who has a mystical encounter with an octopus, a wildlife advocate whose life is twice transformed by jaguars—Louv builds a case for what greater awareness of and empathy for animals can do for humans. Rather than view them as tools for profit or barriers to progress, we should see our fellow creatures as deserving of lives beyond human intrusion even as they can help us become more human by putting us in touch with senses "long forgotten or never known."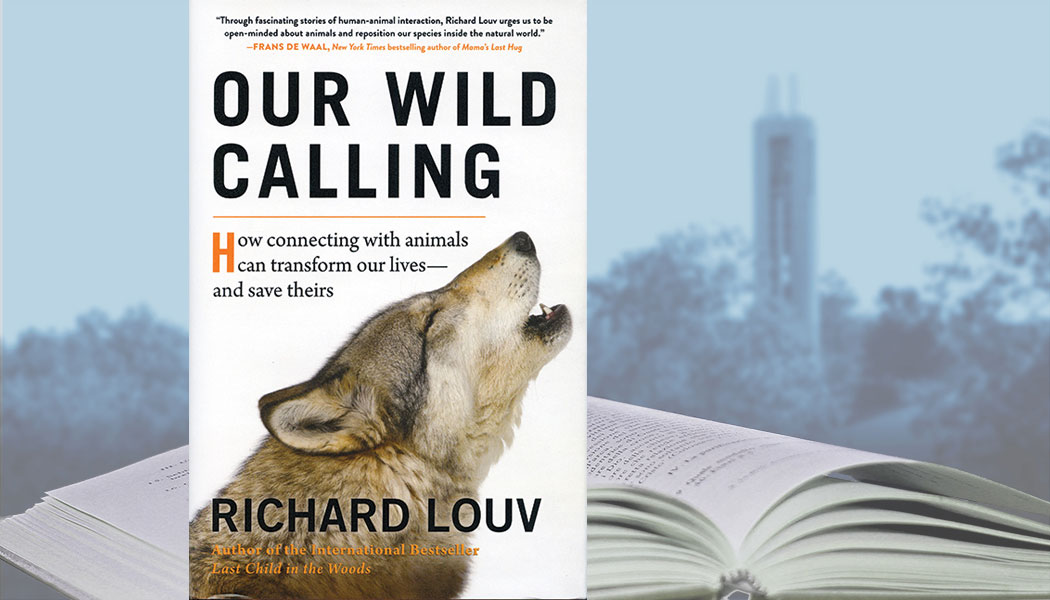 Louv is not only a collector of stories but also a fine storyteller in his own right. The concepts he explores tend toward abstraction, a misstep he frequently avoids with his own well-timed injections of art and heart. Discussing the documented health benefits of keeping pets, he notes that a full explanation is ultimately beyond the reach of science. "It's like dissecting love," he writes. In a chapter on animal language, he grounds academic research on extraspecies communication with an observation many an outdoorsman would find authentic: "When we answer the call of a coyote or owl with our own, we sing the oldest song."
The dire environmental situation we face today, Louv rightly concludes, "calls for the mother of all resets." His deep dive into the ecological, psychological, physical and spiritual connections between us and our fellow animals is hopeful such a reset can happen, that we may move from the Anthropocene to the Symbiocene, the era of connectedness. Describing the efforts of a disparate group who practice soliphilia, "a state of mind that encourages people to work together to repair the world and themselves," Louv contends they are pursuing "a way of life that recognizes the threat of the climate crisis and biodiversity collapse but refuses to give in to the global psychological depression. Not able to heal the entire world, they are choosing to live lives of caring and reciprocity. In communion with the natural world, they are conducting beautiful acts not out of (or at least not solely from) guilt or obligation but from their heartfelt inclinations—their desire for personal healing and for reassurance that hope survives."
Such acts benefit the planet's wild things and places, Our Wild Calling argues, as well as the wild heart that beats inside us all.
–Steven Hill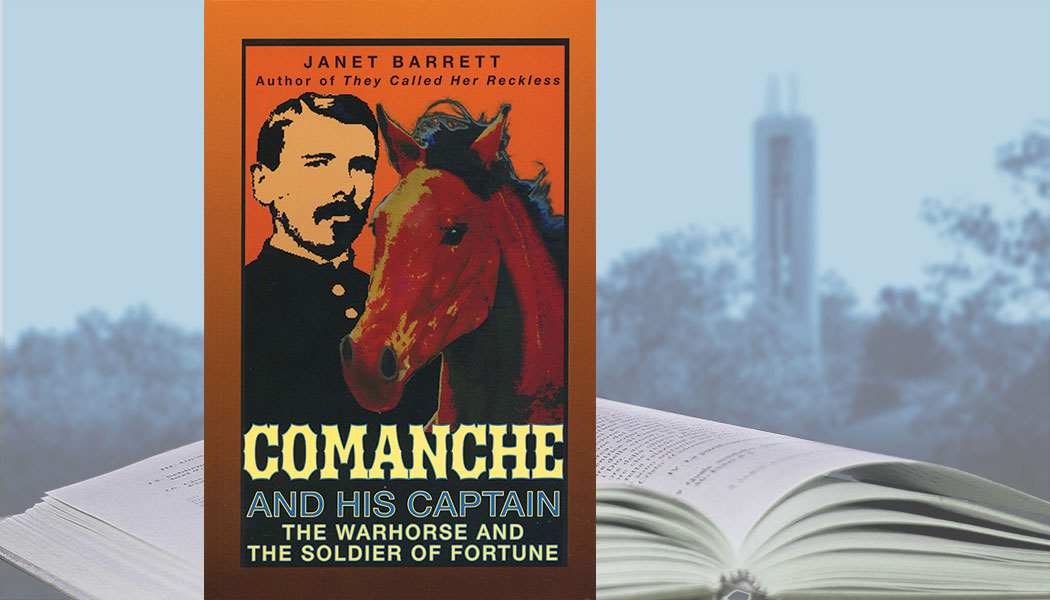 Comanche and his Captain, by horsewoman Janet Barrett, tells the long overdue story of the KU Natural History Museum's iconic warhorse—preserved by L.L. Dyche himself—and the charismatic Irish soldier of fortune and Civil War hero who in 1868 purchased a tough mustang, rounded up by horse traders in the south Texas desert, for $90. Their devoted partnership, which ended with Capt. Myles Keogh's death at the Battle of Little Big Horn, became frontier legend, but details dimmed. This tightly told tale, Barrett's second warhorse history, restores man and mount. After They Called Her Reckless, about a Marine mare who served valiantly in the Korean War, Barrett turned next to Comanche. "I was suddenly on the trail of a long and complicated history," she told Kansas Alumni. "I've fallen in love with Comanche."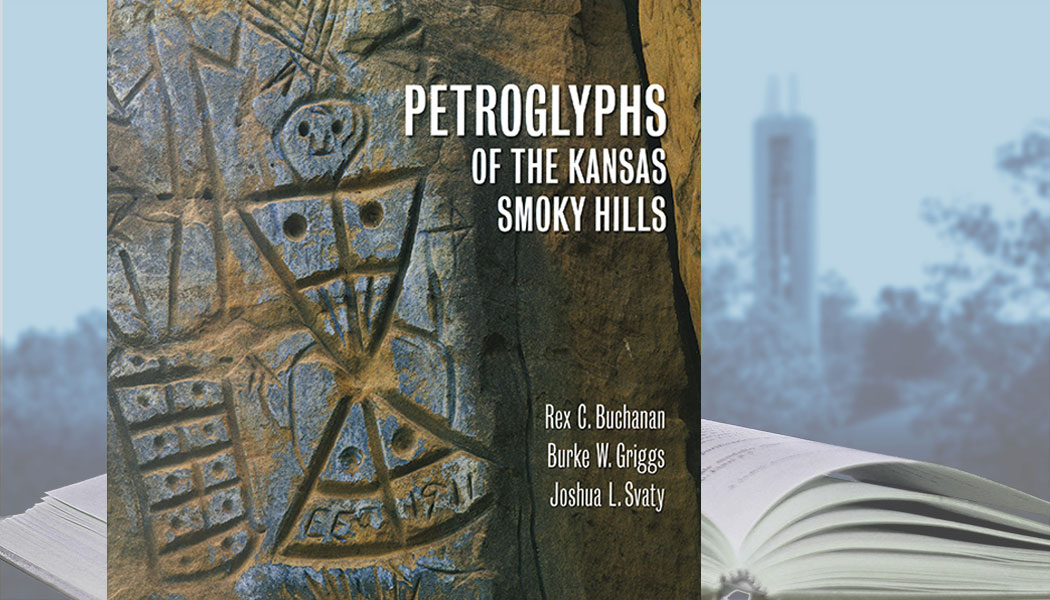 Little known and rarely seen sandstone carvings left by the first inhabitants of what became central Kansas are detailed in this magnificent book by Rex Buchanan, director emeritus of Kansas Geological Survey; photographer Burke Griggs, l'06, associate professor of law at Washburn University; and former Kansas secretary of agriculture Joshua Svaty. Buchanan, a KPR contributor, details the authors' intentions for their passion project in an audio essay written and recorded for Kansas Alumni.