Student lands job-shadowing opportunity 700 miles from home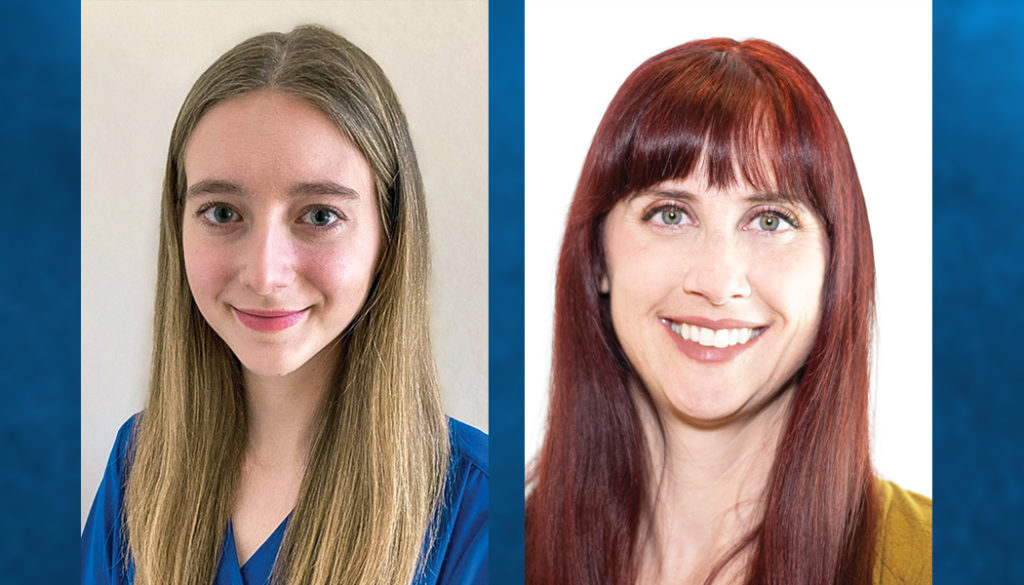 When Sophie Moore returned to her hometown of Plano, Texas, for spring break on March 6, 2020, she had no idea she would remain there for the rest of the academic year, let alone the following one. But after KU shifted to online instruction because of COVID-19, Moore, like the rest of the Jayhawk community, had to quickly adapt to remote learning. The speech-language-hearing major also had to find a way to continue the valuable, on-the-job training she needed to get into a master's degree program.
"When the pandemic started, the opportunity to shadow speech-language pathologists in various settings, like a clinic or school, was not available," she says. "So I started looking for virtual observation experiences, just to get to know the profession and learn what it's like to be a speech-language pathologist."
Moore reached out to a handful of professionals through the Alumni Association's KU Mentoring platform and connected with Melissa Kurrle, a speech-language pathologist at UCHealth in Colorado Springs, Colorado. Using the video-conferencing site Microsoft Teams, Moore observed several of Kurrle's sessions with patients, logging about eight hours of shadowing experience last October.
"I would watch her go through documentation, evaluations, assessments or treatments with different patients," says Moore, who received permission from the health center to participate. "She would tell me about patient background and case history, then I would observe the whole session. Sometimes she would stop to explain what they were working on or if they were utilizing a diagnostic evaluation tool, she would show me what it was and explain it. She would share her screen at times, too, so I could see what she was writing. That was really helpful."
Kurrle started and ended each session by answering Moore's questions about cases or the profession in general, and she made sure Moore could interact with the patients, as she would have during an in-person shadowing experience. "She was good," says Kurrle, g'17, of the senior student, "really respectful of the situations and respectful to patients. I thought she had great questions, given her level of exposure and education."
When Moore returns to Mount Oread this fall for her final semester, she's confident she'll be better prepared to participate in an elective clinical practicum in speech-language pathology, thanks to this virtual opportunity with Kurrle. "I had no shadowing experience in a clinic or a hospital setting, so I learned a lot more about what that looks like," says Moore, who recommends KU Mentoring to any student interested in learning more about a particular profession. "I really think that if anybody has the opportunity to log on and participate, they should. It really helped me"