No easy answers to Jackson's hard questions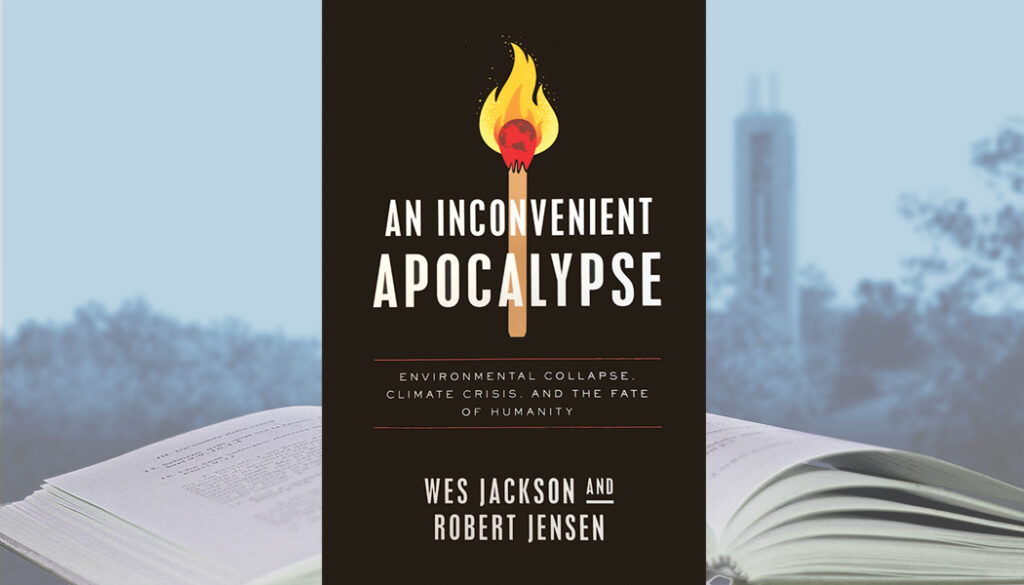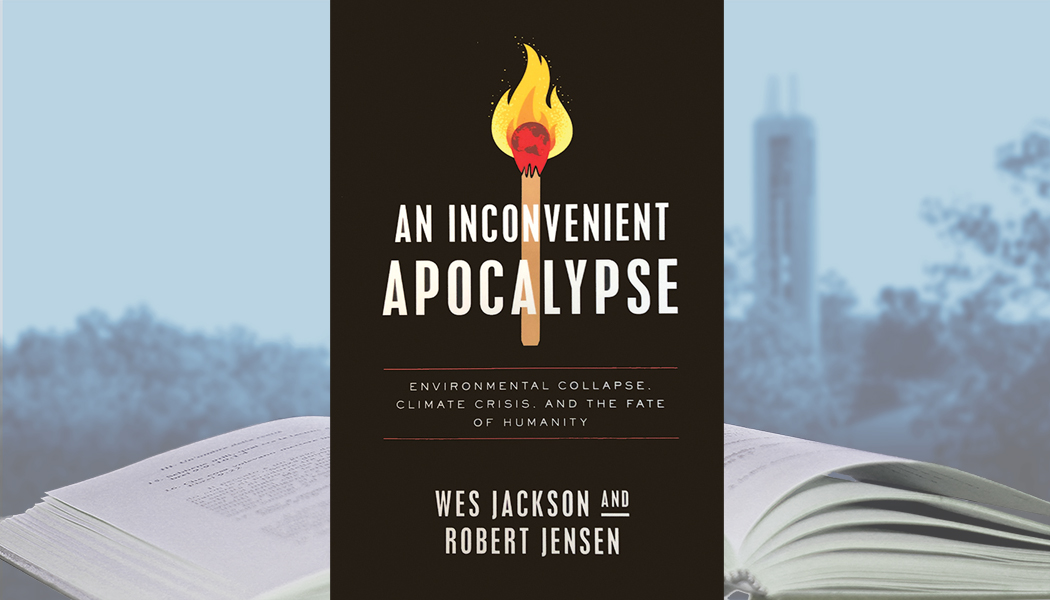 In the latest collaboration in their fruitful partnership, Wes Jackson, g'60, the MacArthur Fellowship-winning founder of the Land Institute in Salina, and Robert Jensen, professor emeritus of journalism at the University of Texas at Austin, return to a bedrock idea of their earlier book, The Restless and Relentless Mind of Wes Jackson ["Jacksonia," issue No. 2, 2021]. Namely, that human beings need to "power down" by reducing our numbers and our consumption before it's too late. An Inconvenient Apocalypse specifically addresses what the authors call the "four hard questions." What is a sustainable size for the human population? What is the appropriate scale for our communities? Is maintaining our current energy consumption even an option? And how quickly must we rein in our profligate ways if we are to avoid the most drastic outcomes?
The questions aren't just academic. Jackson and Jensen foresee a coming collapse to smaller populations and simpler societies brought on by energy shortages, infrastructure failures and catastrophic climate change. They offer some strategies—consume less energy, for starters, and give up things we think we can't live without (goodbye coffee). While the book is deeply grounded in science, the most provocative question it poses is existential, touching on human nature's need for more, more, more, the fundamental trait that has brought us to our current perilous state, where our demands on the planet exceed its capacity to deliver. "Why is this not enough?" Jackson asks while walking his Kansas farm. "Why are the sights and smells of the world, along with the questions that the world generates, not enough for us humans?"
Definitively answering such riddles may not be possible, but posing and pondering them, as Jackson and Jensen do in An Inconvenient Apocalypse, with rigorous, cleareyed and honest debate, is essential to our future as a species.