Luthier's hidden message, laughter and love, farewell KU Info, The Wheel rolls on, and museum rides a big wave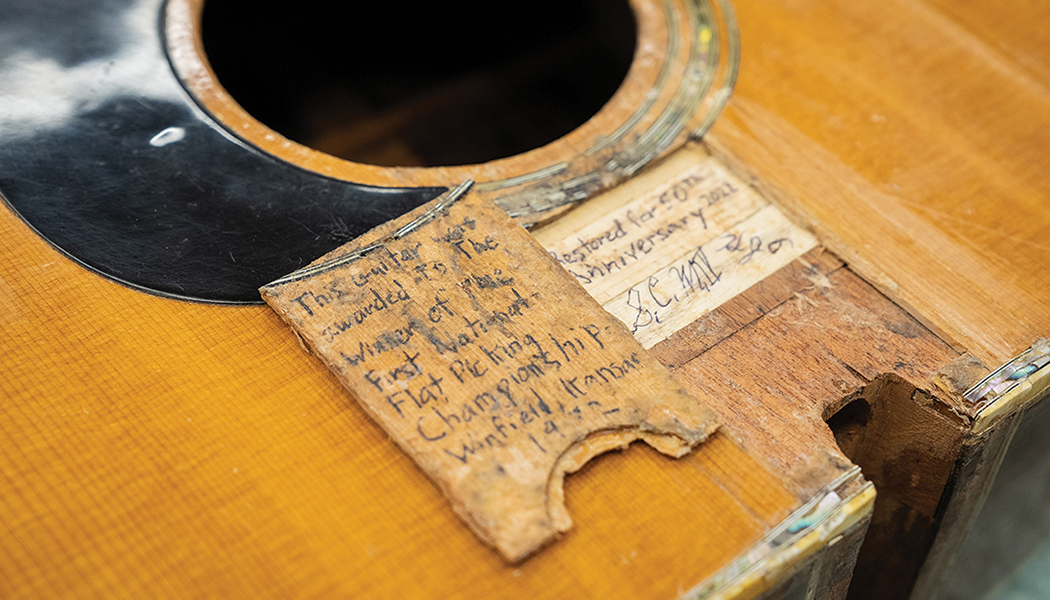 Striking a nostalgic chord
In 1972, the winner of the first national flat-picking championship in Winfield took home a guitar that 22-year-old luthier Steve Mason, d'86, had helped craft. In the half-century since, that contest has blossomed into the Walnut Valley Festival, an annual bluegrass and acoustic music showcase; Mason has become nationally renowned for his stringed instrument repair; and that guitar has traveled a rough road, including being run over by a vehicle.
So when the instrument arrived at Steve Mason Luthiers in Lawrence this year—to be restored for display at the Walnut Valley Festival's 50th edition, Sept. 14-18—Mason wasn't surprised it needed some care. What he didn't expect was to find a message he'd written five decades before (top right) on the spruce under the fingerboard tongue.
"When the neck came off, there was my handwriting," Mason laughs. He didn't write in his handiwork often—"only when the spirit moved me," he says—but had decided to label this guitar as the top picker's prize in '72. Back then, "I absolutely had no concept of 50 years from now," Mason says.
Perhaps the new inscription he added beneath the old will someday spark similar awe: "Restored for 50th Anniversary 2022."
Photograph by Steve Puppe
Wheel keeps on rollin'
Whether flooding us with pics of children we remember being toddlers now starting college or posts from our school pals bragging about retirement travels, social media is the new flashpoint for making us suddenly feel old. So it was when Rob "Knobbie" Farha, c'88, recently announced on Facebook that he has now owned The Wagon Wheel Café for 25 years. "Still trying to catch John 'Woo' Wooden of 30 years," Farha wrote.
Seems impossible that Knobbie is now just five years from matching the venerable Dr. Woo, j'61, in Wheel lore and longevity. Perhaps we'll all just have to get over it and go be young again with Wangburgers and cold suds in the corner booth.
Photograph by Colin Farha
Laughter leads to love
Unlike dating apps that put photos front and center, Smile (smiledatingapp.com) matches potential mates using algorithms developed by Jeffrey Hall, professor of communication studies. Launched in Boston, Smile is based on Hall's research showing that a shared sense of humor helps initial attraction and long-term relationship success. Users choose their favorite funny TikTok videos to help create their humor profiles. Smile matches users with similar profiles and
encourages them to share videos to build rapport. Only then are photos revealed.
Hall's scholarship attracts tons of media requests, and he believes sharing his findings with the public is part of his job.
"But this is on a different level," he says of his role as adviser to the startup. "It's incredibly cool. If Smile succeeds and my research plays a part in people finding joy and happiness and falling in love, that would be amazing."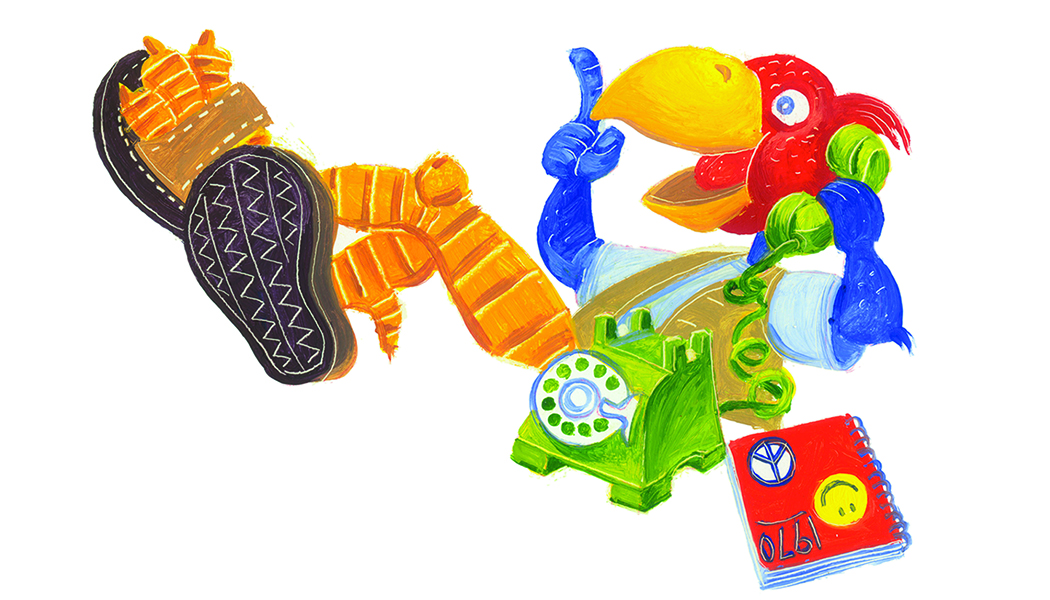 Farewell, KU Info
The sad news of the June 30 passing of KU Info, finally steamrolled into search-engine submission after more than 50 years of faithful service, was actually the second such blow to strike Lawrence: 842-5115, the local time and temperature number since forever ago, was also disconnected sometime in spring.
"Sad times," noted one social media commentator. "Ah, I loved time and temperature," wrote another. "I can still hear that voice."
As these things tend to happen in threes, should we brace for more? Has anybody checked in on Netscape lately?
Illustration by Larry Leroy Pearson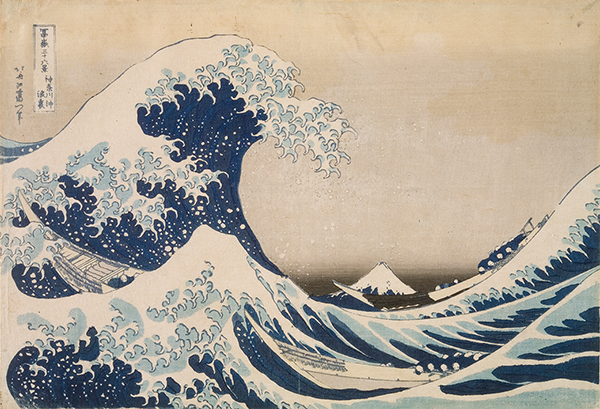 Spencer's great wave
Random happy news we thought worth sharing: When the Spencer Museum of Art's June newsletter arrived, we here at Kansas Alumni noted the inclusion of a photograph of Katsushika Hokusai's iconic woodcut print "The Great Wave off Kanagawa"—the rights for which would far exceed a newsletter budget—and suddenly the wave crashed upon us: The Spencer used the image because it is in the museum's print collection.
"Several of them," confirmed director of external affairs Elizabeth Kanost, c'09, j'09, g'14, inviting visitors to view the prints during the Goddard Study Center's "Open Fridays."
Happily, thank you.
Image courtesy Spencer Museum of Art