New book by Humanities Kansas celebrates the beauty of birds and poetry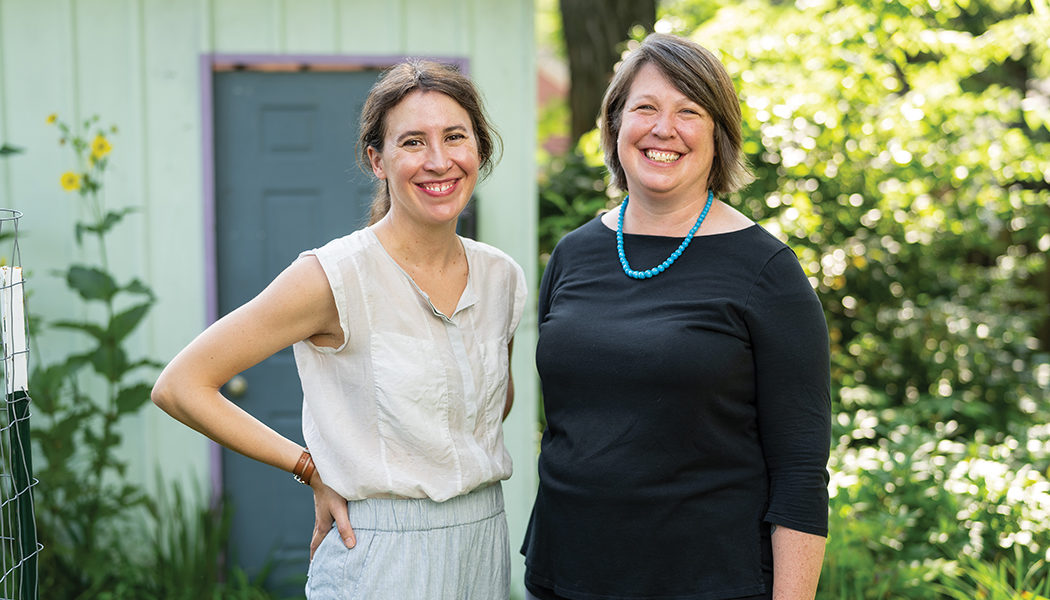 Last year, amid the widespread cancellation of in-person events, Humanities Kansas leaders sought ways for Kansans to enjoy arts, literature and culture from the comfort of their homes—a concept they called "DIY humanities." 
"Before the pandemic, so much of our work was focused on building community, which always meant bringing people together to engage with the humanities," explains Leslie Bowyer VonHolten, c'96, g'15, director of grants and outreach at Humanities Kansas. "When we couldn't get together anymore, we wanted to come up with ways that people could still engage with the humanities but do it safely within their own families, their own pods or on their own."
VonHolten reached out to Megan Kaminski, associate professor of English and poetry at KU, to edit and co-write Words of a Feather, a chapbook of poems inspired by birds, published early this year. The book features illustrations by Prairie Village artist Brad Sneed, f'89, and the works of 10 poets, most of whom have ties to Kansas, including Kaminski, whose own poetry often explores the ways we interact with nature.
"It was really inspiring to be able to work on a project that was so attuned to connecting with large groups of people and with people who maybe don't normally read poetry," she says. "That really excited me. And I think that excitement was shared by the people I contacted."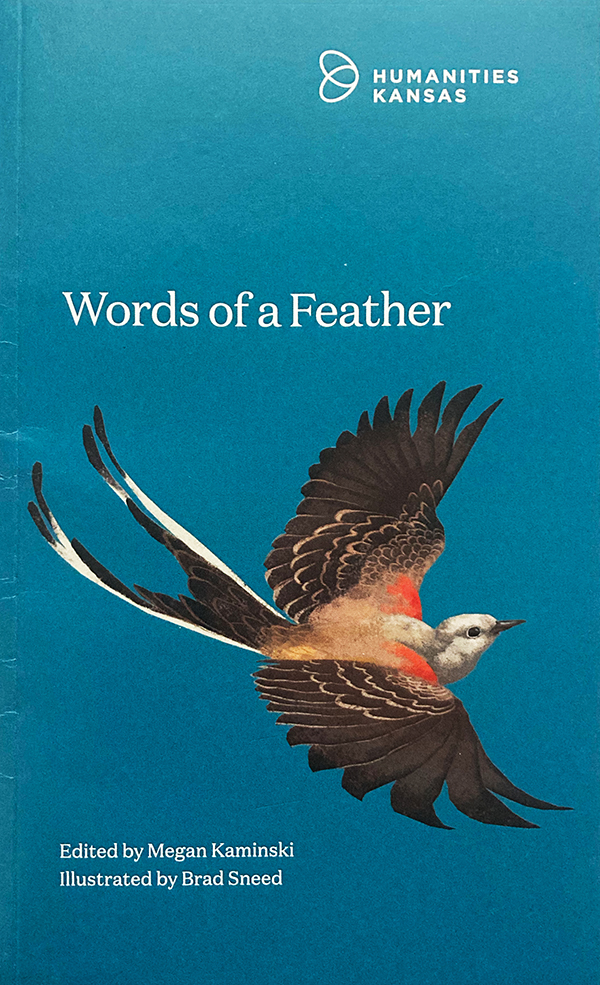 Emily Dickinson's poem "'Hope' is the thing with feathers" provided inspiration for the book and was among the first to be featured; the rest of the poets were carefully curated by Kaminski. Included are works by the late Mary Oliver, a celebrated nature poet, and Kansas native and avant-garde poet Ronald Johnson, as well as Ignacio Carvajal, assistant professor of Latin American literature and culture, who honors the many languages of the mockingbird by composing his poem in English, Spanish and K'iche', a Mayan language of Guatemala. Each poem is accompanied by one of Sneed's drawings, along with a notable tidbit about the bird and its natural habitat.
Humanities Kansas has printed 3,500 copies of Words of a Feather, which is free and available at state parks and from more than 30 cultural partners throughout Kansas, including libraries, museums, community colleges and other nonprofit organizations. The project was funded by the Elizabeth Schultz Environmental Fund of the Douglas County Community Foundation, Kansas Tourism, Kansas State Parks and Friends of Humanities Kansas.
Both Kaminski and VonHolten hope that the chapbook, the first for Humanities Kansas, will ultimately help fellow Kansans discover and celebrate the powerful connections between poetry and nature. "We hope people look up into the trees, the sky and see the beautiful birds that come through Kansas," VonHolten says, "and engage with the poetry and recognize that the words of the poets can really open up our experiences with the outdoors."