Final Four singer undergoes heart transplant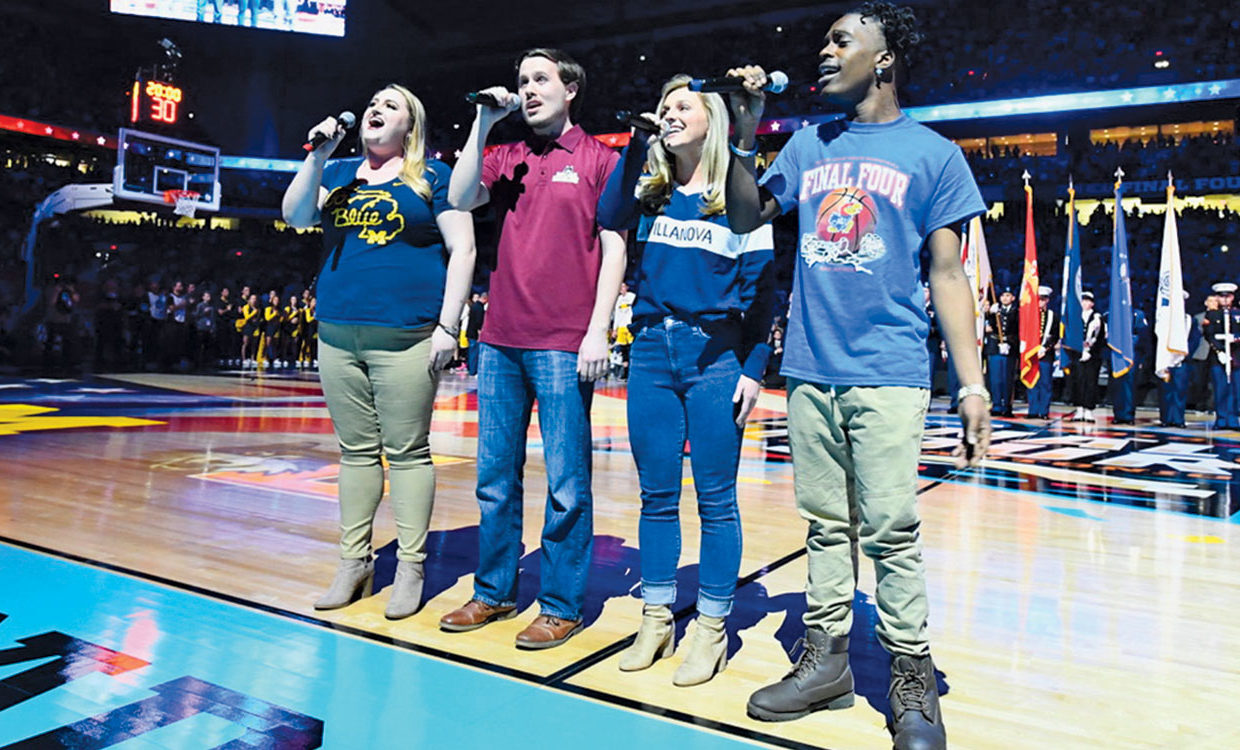 Darius Sheppard, a junior voice major, already had experience with handling big surprises: Four days before last year's Final Four, an NCAA event organizer called and asked him to join students from the other three schools in singing the national anthem in San Antonio.
Sheppard said he needed permission from his parents, so could he call back the next morning? Sure, he was told, take all the time you need, as long as you don't need more than five minutes.
He quickly got the OK from home, and before the first game, Sheppard stood at midcourt, representing KU on the biggest stage in college athletics. Flash forward to February. In a brutal winter flu season, Sheppard landed in the hospital with presumed flu, perhaps pneumonia.
"After a night of test after test, the next morning I was informed that I showed early complications of heart failure," he wrote on a crowd-funding account he hopes will ease his family's medical bills.
Sheppard, who months before had flashed his huge smile on TV, learned that February morning that he also had a huge heart—the biggest his cardiologist had ever seen. It had to come out.
"Two weeks after being admitted onto the transplant list," he wrote, "I was blessed enough to receive a new heart and a second chance at life."
Six weeks after the transplant, Sheppard reported to Kansas Alumni that his weekly biopsies "have all yielded beautiful results. I feel very blessed. I can't wait to get back to being around my Jayhawk family."
Flash forward to next basketball season: Imagine Darius Sheppard, midcourt in Allen Field House, his beautiful tenor voice singing the alma mater and national anthem, showered with applause, embraced by family. That's how this song should go.