Books by lawmaker Boog Highberger, broadcaster Bob Davis and artist Stephen T. Johnson
Boogorama
Selected Articles, Speeches,
Screeds & Letters of Dennis "Boog" Highberger, 1983-2018
by Dennis "Boog" Highberger
@RtH*Le Press, $13
From his election as student body vice president on the Costume Party ticket to his term as Lawrence mayor, Dennis "Boog" Highberger has managed a formidable balancing act: dedication to the solemn charge of public service and utter refusal to take himself too seriously. Boogorama, his collected writing across four decades, showcases the progressive politics, humble determination, irreverent humor and appreciation of the absurd that make Highberger, e'85, l'92, a Lawrence treasure. Highlights include his 2005 mayoral acceptance speech (quoting The Grateful Dead), excerpts from the campus magazine Disorientation (an alternative to KU's official new-student orientation) and a rogue's gallery of alumni KU would rather forget. For an endeavor hatched on a Kentucky Street porch couch as an exercise in street theatre, Highberger's political career has proven consequential: In January he started his fourth term in the Legislature, representing Lawrence's 46th District. Boogorama reminds us what a long, strange (and thoroughly delightful) trip it's been.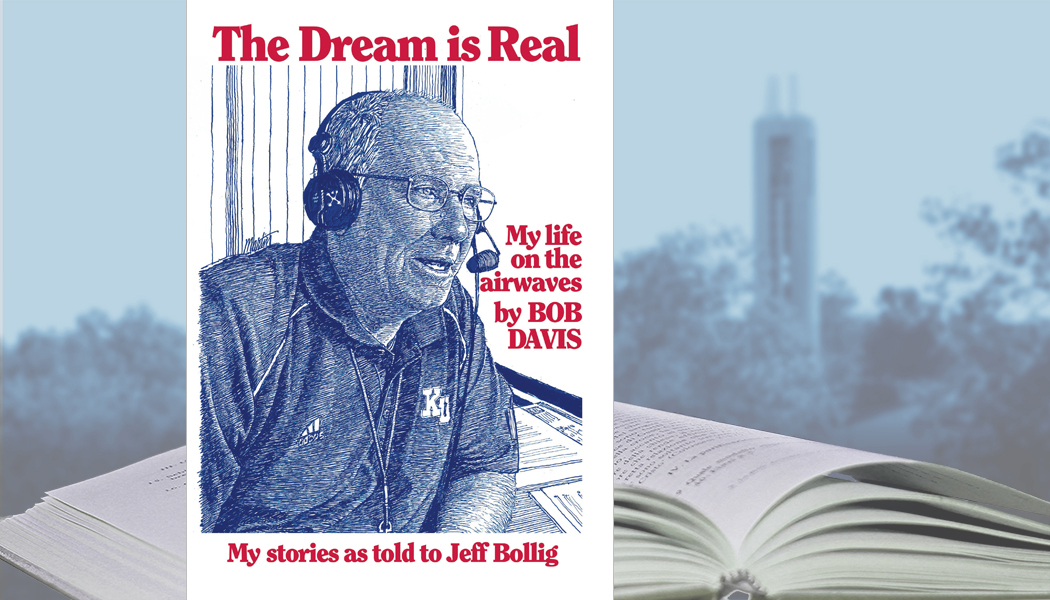 The Dream is Real: My Life on the Airwaves
By Bob Davis, as told to Jeff Bollig
Outskirts Press, $22.95
Broadcasters who call the action for specific teams—as opposed to network hotshots who parachute in for single games—become part of the fabric of the seasons for sports fans; the few who over the years gain celebrity status of their own, including former Voice of the Jayhawks Bob Davis, become familiar friends, with whom we can relax after a long day of work to talk sports. Such friendships are the foundation of Davis' The Dream is Real, written in partnership with Jeff Bollig, b'84, co-author of two previous Jayhawk sports books. Featuring a foreword by Kevin Harlan, j'82, The Dream is Real takes readers on an insider's journey across the regional sports scene, including Fort Hays State University, the Kansas City Royals, and, of course, the Kansas Jayhawks, with contributions from more than 50 coaches, athletes, broadcasters and friends. Few saw more great games, and knew more of the greats, than Davis, who along the way became one of the greats himself.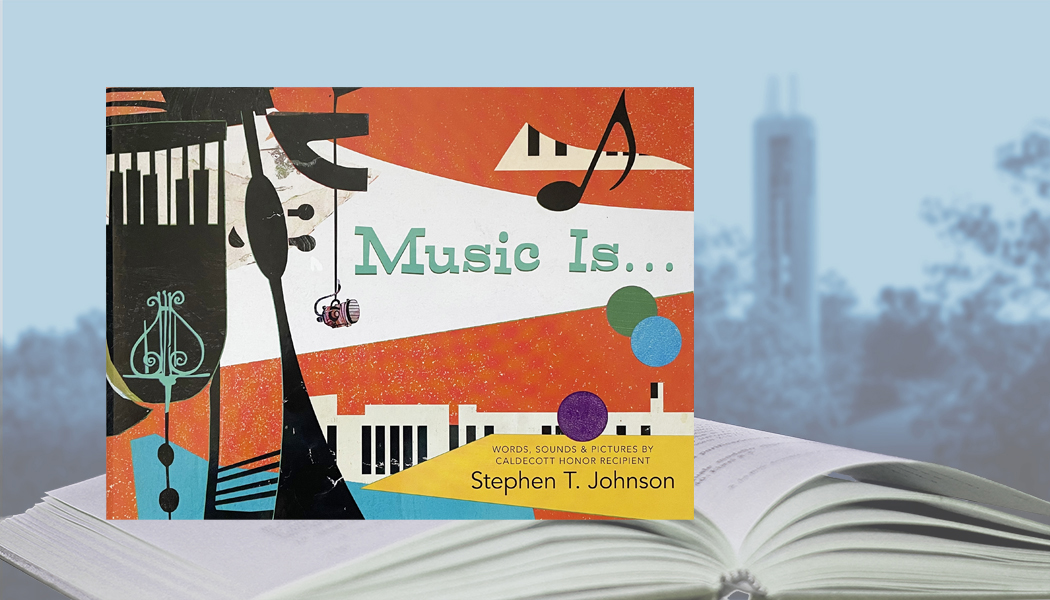 Music is…
By Stephen T. Johnson
Simon & Schuster, $24.99
Prolific illustrator, muralist, painter, musician and Caldecott Medal-winning author Stephen T. Johnson, f'87, hits a high note in his lavish creative career with Music Is …, a joyful exploration of 10 musical genres sure to enchant children and adults alike. On an initial lap through the beautiful book, front sides of accordion pages are filled with what Johnson, lecturer in the School of Architecture & Design, describes as "illustrations accompanied by simple, onomatopoetic sound phrasing and narrative pastiches." Reverse course to savor "condensed summaries of each genre with related instruments, songs, musicians and composers." The rich book also includes a bibliography and extended author's note.