Women's hoops hauls in honors galore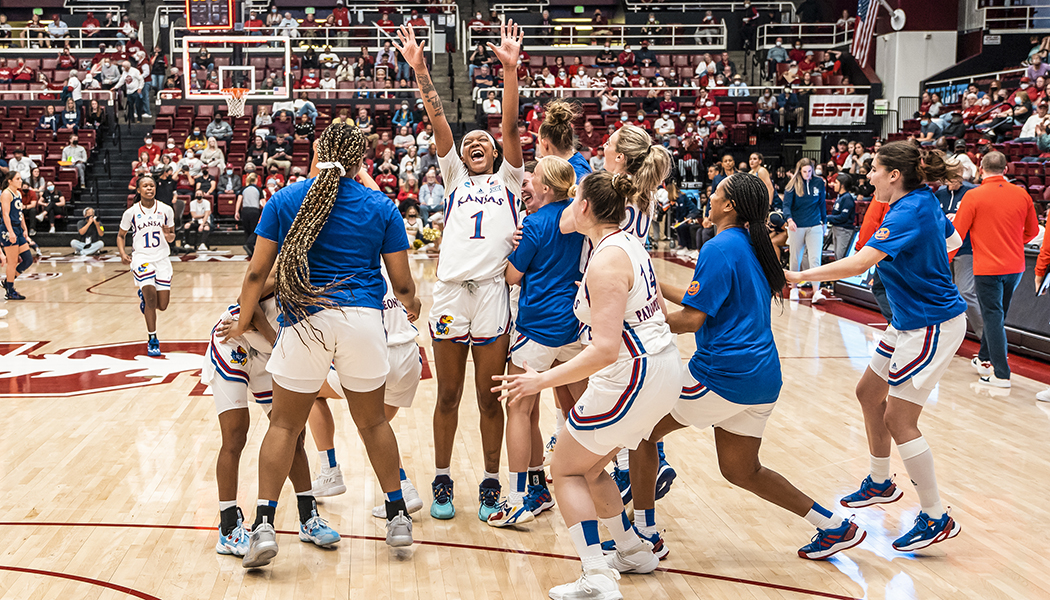 Picked Before the season by conference coaches to finish last in the Big 12, women's basketball responded with an 11-7 record in Big 12 play, good for fifth in the grueling conference, and entered the postseason 20-8, the Jayhawks' first 20-win mark since 2000.
Even more good news awaited: The Jayhawks earned their first NCAA Tournament bid since 2013 and beat Georgia Tech in the tournament's first round before losing to defending national champion Stanford. Junior guard Holly Kersgieter became KU's first All-Big 12 First Team honoree since 2015, and seventh-year coach Brandon Schneider was named Big 12 Coach of the Year, the first such honor for KU since Marian Washington in 1997.
"Building things the right way doesn't always happen as quickly as you would like," Schneider said March 9, after he was awarded a new four-year contract. "We tried to stay the course and stay true to the values and pillars of the program, knowing that one day we would build something that could be very sustainable."
Although the season ended with the 91-65 loss March 20 to Stanford, the young Jayhawks (21-10) trailed by only two, 33-31, at halftime against a Final Four team playing on its home court.
Reflected Schneider, "I would hope it would create a good thirst in our program to continue to grow and develop and be a consistent participant in this tournament."
Photograph by Kansas Athletics