KU's 2022 national title joins the pantheon.
BY JENNIFER JACKSON SANNER
The digits need no translation: '52, '88 and '08 conjure Jayhawk lore and crystal-clear images of exactly where we were (or where parents and grandparents were) when KU clinched its first three NCAA titles.
In '52, coach Forrest "Phog" Allen and the Jayhawks trounced St. John's, 80-63, in Seattle in the final of the 16-team tournament.
In '88, Danny Manning, the Miracles and coach Larry Brown triumphed over Oklahoma, 83-79, in Kansas City after the score had been tied, 50-50, at halftime of the 50th anniversary title game.
In '08, coach Bill Self cut down the nets in San Antonio after KU, down by nine late in the game, surged past Memphis in overtime, 75-68. Mario Chalmers, whose miraculous, last-second three-pointer propelled KU to overtime, joined his teammates in parading down Mass Street to greet grateful fans—the crowning tradition for Jayhawk champions past, present and future.
­—Jennifer Jackson Sanner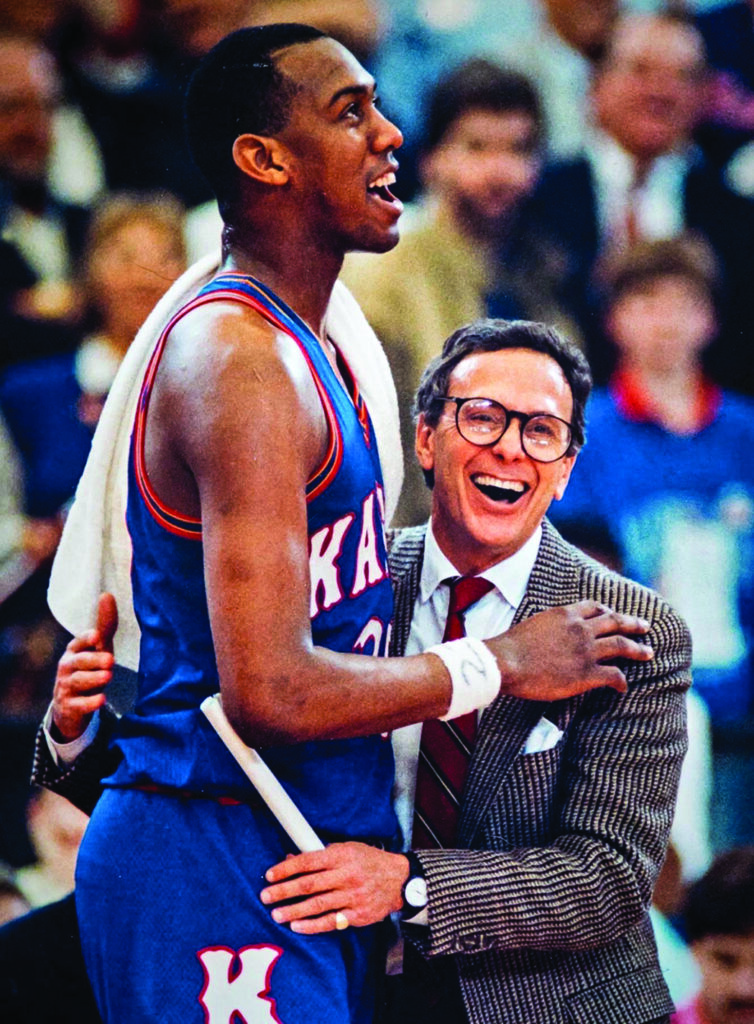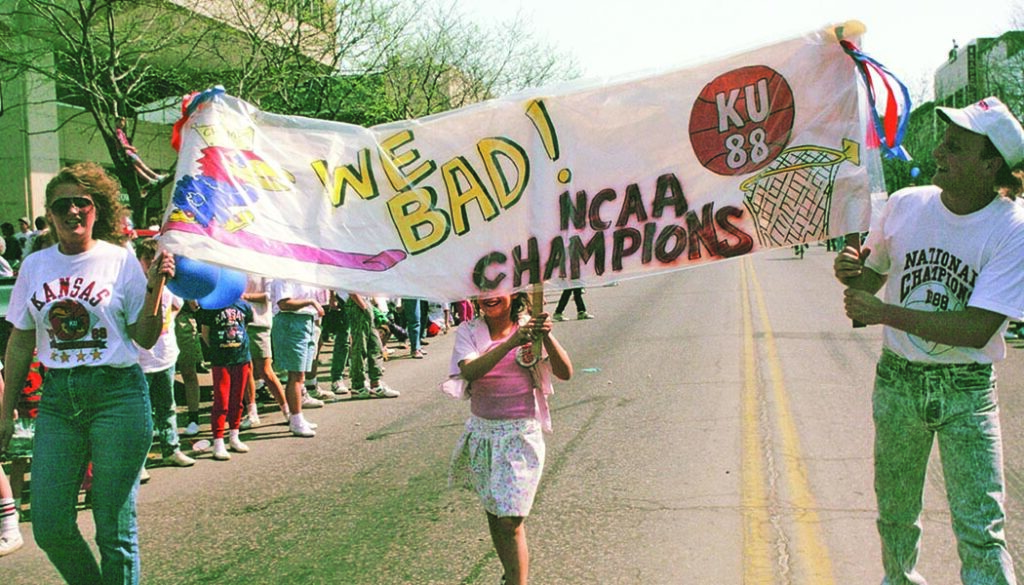 Photographs by Steve Puppe, Earl Richardson, and courtesy of KU Archives.