Alumni encouraged to support new graduates through mentoring, membership
Dear Jayhawks:
The KU Alumni Association team continues to hold you in our thoughts during this difficult time. As the COVID-19 pandemic continues to evolve around the world, we wish each of you good health as we all strive to gain clarity regarding the challenges and opportunities that lie ahead. I also want to share my sincere appreciation for the outpouring of support we have received from many KU alumni.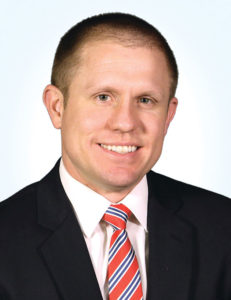 Like many organizations, the Association incurred the abrupt loss of multiple vital revenue streams—including our major fundraising event of the year—and the disruption or temporary suspension of membership solicitations, other fundraising activities, and revenue generated through our Flying Jayhawks travel program and hospitality services at the Adams Alumni Center. More important, our ability to connect and gather Jayhawks ended quickly. Being a Jayhawk is a lifestyle for many, and that lifestyle was disrupted overnight.    
Despite the unprecedented challenges we all face, the Association team remains unwavering in our commitment to the KU family, and we will continue exploring new opportunities to unite Jayhawks virtually while upholding the in-person connections and relationships we all cherish—as soon as it is safe to do so. 
This year, the Jayhawk Career Network has continued to grow: More than 7,500 alumni and students now participate in KU Mentoring. These virtual connections are perhaps more important than ever, particularly for Class of 2020 graduates, who face a dramatically different job market and economy than they did heading into their final semester. I encourage you to sign up to be a mentor and consider posting employment opportunities on our alumni job board at kualumni.org/career. 
You also can help a new graduate through membership: When you renew or upgrade your membership, we will create a gift membership for a 2020 Jayhawk—or you can donate a membership directly; please visit kualumni.org/flock. 
Other initiatives, such as the Legacy Relations program and the Student Alumni Network, also have made great progress and will continue to be vital as the University works diligently to maintain healthy enrollments and enhance the student experience. Our legacy relations efforts have contributed to significant growth of the undergraduate legacy population, growing from 15% to 23% over the past eight years. Further, our Student Alumni Network grew to nearly 7,000 members and became the largest Student Alumni Network in the Big 12. We're helping students with career resources and creating experiences for them that embody Jayhawk pride, tradition and connection. 
Your membership matters more than ever before! Your support fuels our ability to strengthen KU and unite KU alumni, students and friends. Wherever you are in the world today, please know that your Jayhawk family is thinking of you.
With gratitude,
Heath Peterson, d'04, g'09
President, KU Alumni Association