Author John Marrs shares backstory of his novel via online discussion
Since 2018, the Jayhawk Book Club has hosted semester-end receptions at the Adams Alumni Center for local participants to meet and discuss the selected books. When COVID-19 thwarted those plans this spring, Alumni Association and KU Libraries staff found a novel solution. 
"Initially we thought about doing a Facebook Live event, where our library folks would have a discussion on camera and people could post comments and questions," says Michelle Miles Lang, b'02, director of alumni programs. "It kind of morphed from there."
Encouraged by the fact that John Marrs, author of the spring book club selection The One, had connected with KU Libraries via Twitter earlier this year, staff reached out to ask him about meeting with readers online. "He was totally game from the beginning," says Leah Nelson Hallstrom, c'12, c'16, communications coordinator. "He had never done anything like this."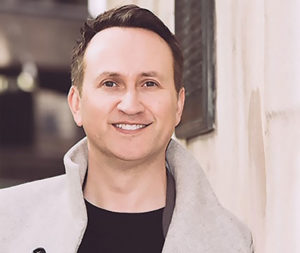 At 9 a.m. CDT May 4—3 p.m. in London, where Marrs lives—the book club hosted its first online event with an author, much to the delight of more than 50 participants who joined the Zoom discussion or watched it via livestream on the club's Facebook page. 
For nearly an hour, Marrs graciously fielded questions from staff and participants about his inspiration for the book, its characters, his creative process and other projects he has in the works. As the event drew to a close, Marrs shared his appreciation. "I've really enjoyed this," he said. "I'm so grateful to everybody who's bothered to stay at home and log on to this. It's fantastic—thank you."
The author wasn't the only one excited to take part in the reimagined event. "Thank you for bringing John Marrs to us!" Life Member and Lawrence alumna Janet Knollenberg Pennybaker, c'95, posted to the book club's Facebook page after the discussion. "His willingness to give of his time, even for our small group, makes me like him even more and want to read more of  his books."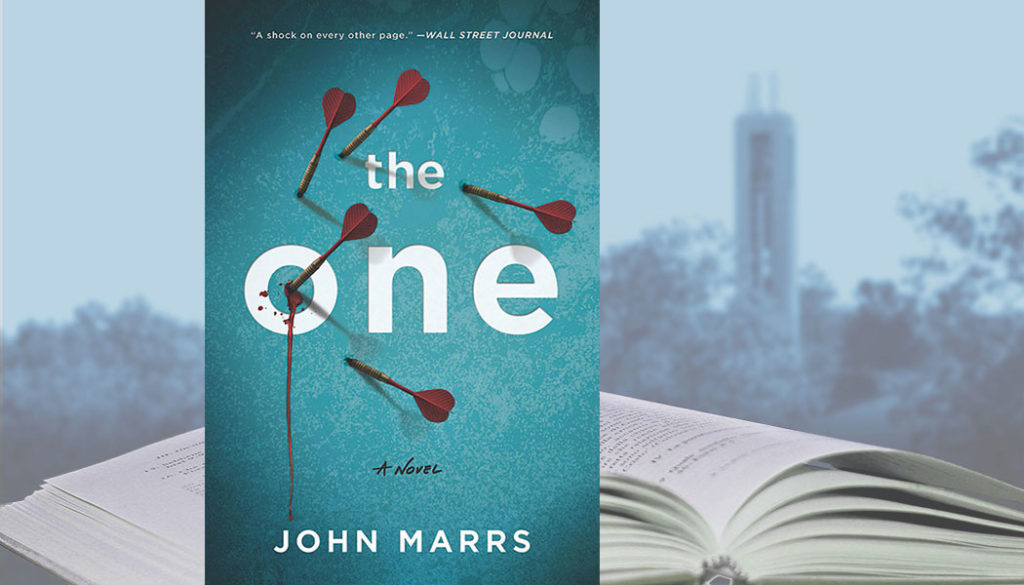 The One by John Marrs
Hanover Square Press, $26.99

Photo of John Marrs by Robert Gershinson