New ASL, Deaf studies degrees
KU Edwards Campus introduces ASL and Deaf Studies tracks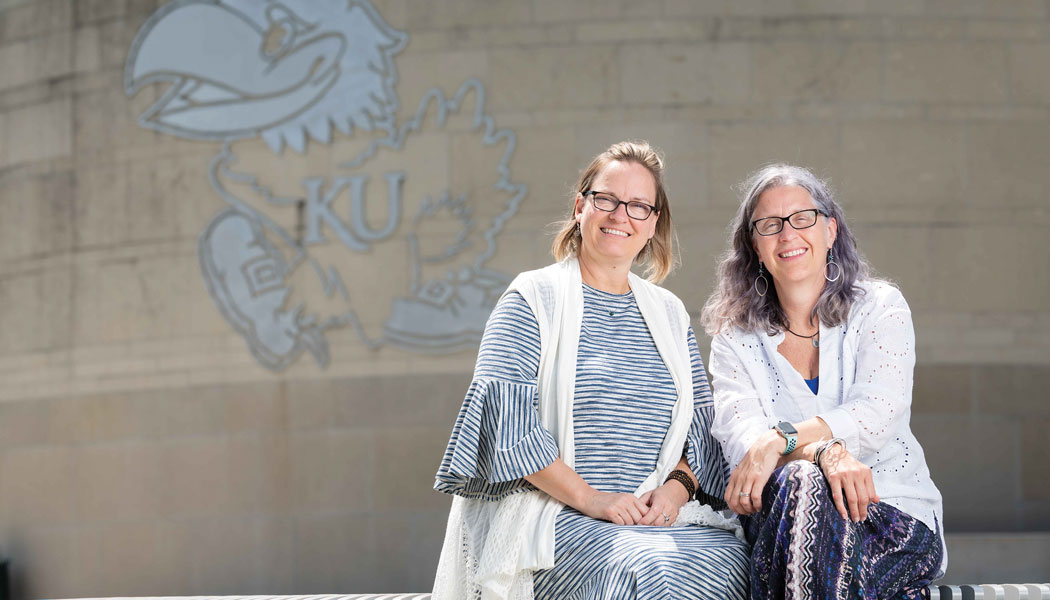 Thirty years ago, Stacey Storme was a recent high school graduate when she became certified as an American Sign Language (ASL) interpreter. Growing up with a deaf sister, Storme had been signing her entire life and earned her National Interpreter Certification— which required passing both knowledge- and performance-based exams— with relative ease.
Those certification requirements have since changed, and the Registry of Interpreters for the Deaf, a nonprofit organization responsible for creating and administering the exams, now states that candidates must have a bachelor's degree in order to apply for the performance assessment.
In response, KU Edwards Campus has partnered with Johnson County Community College and expanded its academic offerings to include bachelor's degrees in ASL and Deaf Studies. Storme, who has taught interpreting for nearly 25 years, joined KU in June as professor of practice after being an instructor at JCCC for the past 18 years.
"We've come from more of a vocational perspective to, 'We are a profession and people need to have more awareness and knowledge,'" Storme says of the degree requirement.
For the past 30 years, JCCC has offered a nationally accredited ASL-English Interpreter program, which students could complete in two years—a relatively short amount of time to learn both ASL and interpreting skills, Storme admits. As part of the collaboration with KU Edwards Campus, JCCC will eliminate its interpreting coursework and focus solely on classes that encourage students to build a foundation in ASL, including ASL linguistics, introduction to the deaf community and fingerspelling. After completing prerequisites at JCCC, students can then transfer to the Edwards Campus.
"The program has much more flexibility, so students can take one course here and there," Storme says. "They can take it for zero credit, continuing education or for credit, if they want it to go toward a degree or certificate."
Students who want to pursue a degree can earn a bachelor of arts or bachelor of general studies by completing two of the four new tracks offered:
Deaf Studies and Social Justice
Advanced ASL
Becoming an Interpreter
Professional Interpreting
Kimberly Kuhns, a professor of ASL at JCCC and a member of the deaf community, says this new curriculum will greatly reduce stress on students. "It's so much better to teach the language and the culture first," she says, "then you can build from that moving forward."
Storme and Kuhns anticipate that this program will appeal to students new to ASL and interpreting as well as working professionals who want to sharpen or expand their skills, including social workers, counselors and educators. In addition, it provides Kansas City's robust deaf community—Olathe is home to the Kansas School for the Deaf and the Museum of Deaf History, Arts & Culture—with a distinct opportunity to learn more about their own language.
"Hopefully, it will create more folks who are fluent in ASL to be able to have direct communication with deaf people, whether it's servers at restaurants or receptionists at offices," Storme says.
With fewer than 35 ASL bachelor's degrees or interpreting degrees nationwide and less than a handful in our region, the Edwards Campus and JCCC are in a unique position to benefit the deaf community and the workforce in the greater Kansas City area.
"I think it will continue to raise the status of ASL to where it should be," Storme says.