The KU family vows to address racism, injustice with real action
BY JENNIFER JACKSON SANNER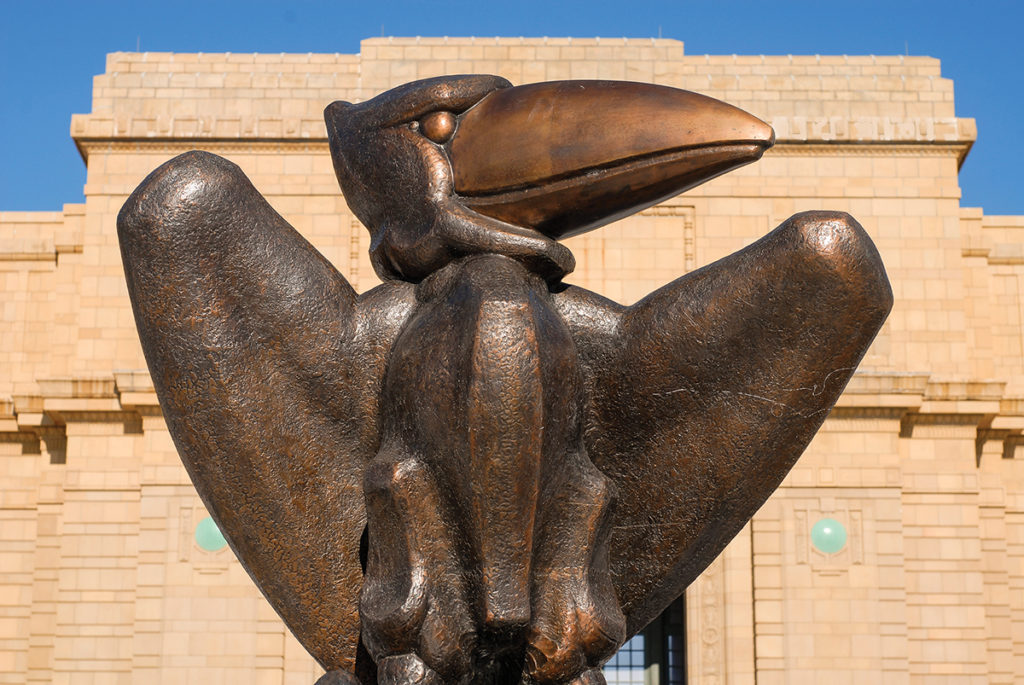 Summer, traditionally off-season on the Hill, instead became an onslaught that challenged the entire KU family. Jayhawks worked feverishly to create and implement stringent new safeguards to protect public health while advancing KU's paramount academic and public service mission.
As the planning revved up, painful yet all too familiar protests burst forth after the horrific killings of George Floyd, Breonna Taylor and Ahmaud Arbery, the latest in a tragic litany of African Americans lost to violence.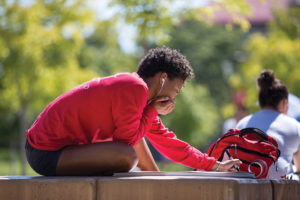 The outcries over racism and injustice echoed those of earlier decades across the nation and at KU, when Black students, faculty, staff and alumni have challenged the University and Lawrence to live up to the ideals of their founding. 
On June 2, Chancellor Doug Girod and Provost Barbara Bichelmeyer issued a statement that said, in part, "We hear our community members when you tell us you are broken-hearted and exhausted, and that it's too much to bear. … We know that acts of racism and discrimination, in their many forms, happen in Lawrence and at KU, and on a regular basis. We are not free of the causes of this period of protest and unrest.
"Our hearts break with yours. We stand with you and for you. … It's long past time for racism and discrimination to end. If we are to be on the side of social justice, we—meaning, we as leaders, KU as an institution, and each of us as community members—simply must do the work."
They vowed to take action in five ways:
appoint a task force to examine public safety on campus and in the city
establish a permanent, high-level University council to tackle diversity, equity and inclusion issues
provide training for campus leaders to help begin difficult conversations among various groups within the community
partner with leaders in higher education and public and private sectors across the Kansas City region to address the root causes of racial violence
ensure that improving diversity, equity and inclusion are explicitly stated as goals for each of the 10 teams working on the COVID-19 Design Challenge and KU's ongoing strategic plan, Jayhawks Rising 
Girod on Aug. 14 appointed the Task Force on Community-Responsive Public Safety. Charles Epp, g'89, University Distinguished Professor of public affairs, leads the 25-member group, which also includes alumni representative Caleb Bobo, c'16, of Kansas City, Missouri, a member of the KU Black Alumni Network leadership team and a former Student Alumni Leadership Board member. 
Also on Aug, 14, Bichelmeyer selected three dozen Jayhawks to serve on the Provost's Diversity, Equity and Inclusion Advisory Council, which she will lead with Jennifer Ng, interim vice provost for diversity and equity. Bichelmeyer, j'82, c'86, g'88, PhD'92, said members of this ongoing group will serve two- or three-year terms.  
The council includes Tamara Huff-Johnson, c'12, of Bel Aire, president of the KU Black Alumni Network, and Danny Woods, j'13, the Association's assistant director of legacy relations and alumni programs.
Woods also chairs the Association's Diversity, Equity and Inclusion Committee of seven staff members, who are advised by 2019-'20 national chair Dave Roland, e'80, of Shorewood, Minnesota, and President Heath Peterson, d'04, g'09. 
Kansas Athletics also formed a Diversity Leadership Council, led by Terry Prentice, associate athletics director and chief diversity and inclusion officer. Athletics Director Jeff Long is part of the 20-member group, along with several current and former student-athletes, including David Johnston, j'94, g'06, the Association's senior vice president of strategic communications and digital media. 
KU Endowment also has created a Diversity, Equity and Inclusion Workgroup, chaired by Tirzah Chesky, c'18, stewardship coordinator for donor relations, and Susan Kang, director of development recruitment and Diversity, Equity and Inclusion lead. The group includes 15 staff members.
Though many KU entities have continued to strive to unify our diverse communities, the call to action from Girod and Bichelmeyer challenges these groups and others to press forward with urgency: "We all need KU to be a place that doesn't replicate, tolerate or perpetuate racism, systematically, systemically or individually. We know you are anxiously waiting and hoping that we can get past talking and hollow promises, and do something together in a different way that begins to make things better. You want us to hold ourselves to a higher standard, and we are ready to step up, to take responsibility, and to place KU at the forefront of social change."