A beer to honor Buzbee, John Brown returns, rock-climbers have a new place to hang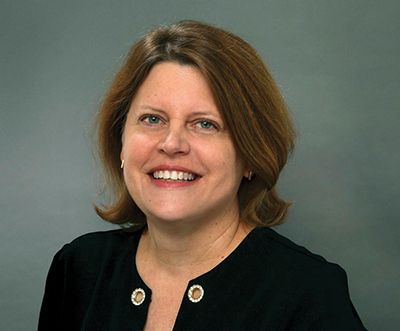 When Geoff Deman, Free State Brewing Company's director of brewing operations/head brewer, saw the news that The Washington Post had named alumna Sally Streff Buzbee, j'88, executive editor, his unnamed brew awaiting its debut suddenly became Buzbee American Pale Ale. Deman, c'95, notes that founder Chuck Magerl, '78, is a "huge fan of journalism" who "reads newspapers pretty voraciously," so he was confident the boss would approve.
An added benefit was the opportunity to honor a woman rather than the dusty men who had previously graced Free State brews: "I thought it would be cool to recognize something that was a contemporary achievement, of the here and now, and also show that we are just really proud that the Post's first female executive editor is from my alma mater, and Kansas." 
Deman reports that "people love this beer," a "classic American pale ale" distinguished from the flagship Copperhead Pale Ale by exclusively American hops and malt, so he anticipates it will be offered on draft three or four times a year for the foreseeable future.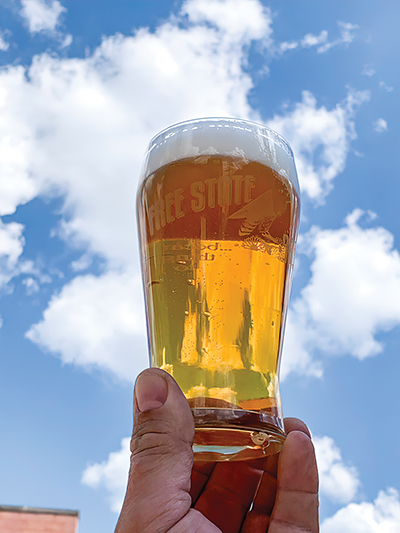 John Brown returns to Lawrence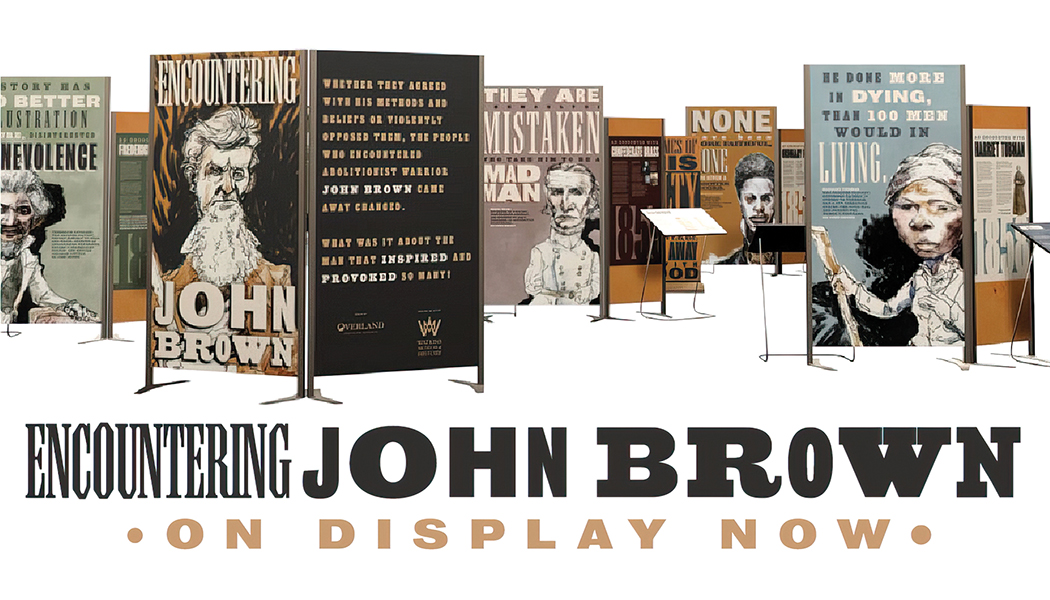 Between life-size murals and namesake beers and bars, it's obvious Lawrence has a soft spot for John Brown, the notorious abolitionist who clashed with pro-slavery forces during the "Bleeding Kansas" crisis in the late 1850s. Now, fans of the fiery Free State leader can view a new traveling exhibition, "Encountering John Brown," through Nov. 6 at the Watkins Museum of History in downtown Lawrence. Featuring illustrations by renowned Prairie Village artist Brad Sneed, f'89, the exhibition showcases Brown's life from cradle to grave, as told through his encounters with prominent Civil War-era figures, including Frederick Douglass, Robert E. Lee and Harriet Tubman. So, take action—action!—and check it out.
Think chalk dust is a thing of the past?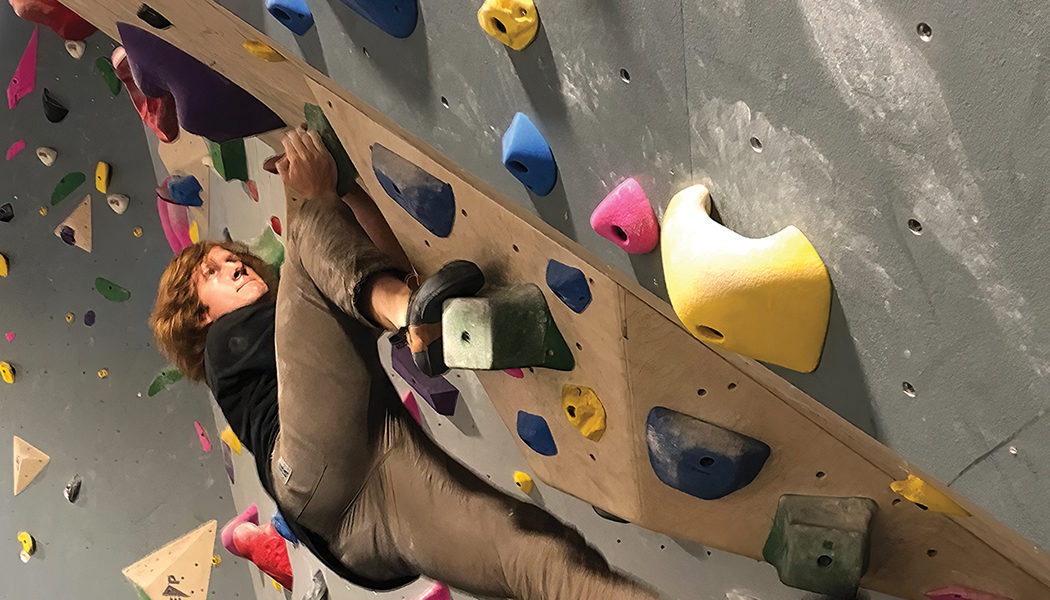 Indoor climbing, one of the exciting new sports featured at the Tokyo Olympics and since 2003 a popular feature at KU's Ambler Student Recreation Center, finally arrived in Lawrence in a big way, thanks to the February opening of Climb Lawrence, across Vermont Street from Lawrence Public Library in vacant warehouse space that suddenly seems purpose-built as a climbing gym. Climb Lawrence—which also offers a yoga studio; strength and cardio training; and smoothies, pastries and delicious breakfast burritos in the Highlander Cafe—is proving so popular with students that it was a deciding factor in one Jayhawk, new-to-KU sophomore Brandon Watson, of Basehor, choosing KU over K-State. "It's such an interesting sport," Watson said, between attempts at a difficult new maneuver. "It's always challenging because there's so many aspects to it." 
The same can be said, of course, for breakfast burritos.