New beetle species, Astronaut Scholars, name changes
Science's dirty truth
Undergrad plunges through muddy jungle ponds to discover beetle species
Although scientists in KU's Biodiversity Institute regularly publish their discoveries of new species, Andrew Short, associate curator and associate professor of ecology & evolutionary biology, says the feat never gets old—and could hardly be more thrilling than when an undergraduate student helps discover and describe 18 new species of aquatic water beetle.
Rachel Smith, an ecology & evolutionary biology major set to graduate in December, is the co-author, with Short, on a peer-reviewed paper recently published in the journal ZooKeys, after numerous research trips to Venezuela, Suriname and Guyana—one of which included Smith—and countless hours of intensive laboratory work.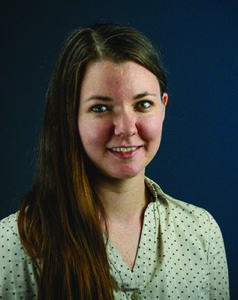 "Rachel has done a great job," Short told KU News science writer Brendan Lynch. "An undergraduate describing 18 species is extraordinary—it's rare even for experienced scientists. I've described a lot of new species but never as many as 18 at once."
On her expedition to Suriname, Smith trekked through rainforests, hiked up mountains and kayaked down rivers, all to locate the beetles' favored haunts: slow-moving or stagnant pools of muddy water filled with dead leaves and jungle detritus.
"You definitely have to get dirty to do this work," Smith says, "but it's very satisfying."
Equally challenging (though far cleaner) work awaited the KU scientists in Short's Mount Oread lab, because the specimens could not be readily differentiated by external features. Instead, Smith had to dissect more than 100 of the tiny creatures—which she describes as roughly the "size of a capital 'O' in a 12-point font"—to examine particular anatomical structures under a microscope and compare DNA evidence.
The strenuous work that went into identifying tiny beetles from muddy South American water holes is important, Smith explains, precisely because the critters have such limited habitats and range. After identifying the new species, the task becomes figuring out what aspects of their indigenous ecosystem are key to their survival, and what conservation will be required to assure their survival in the face of logging and deforestation.
No matter the continent, conservation lessons have a long reach into "a larger conversation."
"I think the take-home message from this paper," Smith says, "is that biodiversity is found even in the smallest puddles in South America."
Booster stage: A little extra push at a key point makes all the difference on a long journey. KU juniors Angelica Lang and Jonah Stiel got such a boost this summer, earning scholarships from the Astronaut Scholarship Foundation, started by NASA's Mercury 7 astronauts to maintain U.S. leadership in science and technology by supporting outstanding college students. Lang (molecular, cellular and developmental biology) and Stiel (chemistry) were among 56 STEM majors landing $15,000 awards. Flight plans for both include grad school and, potentially, careers in academia. Ad astra.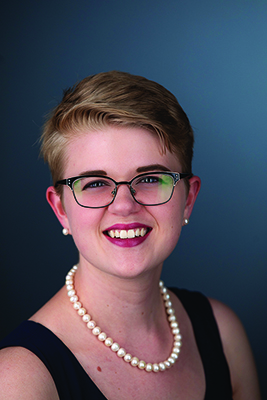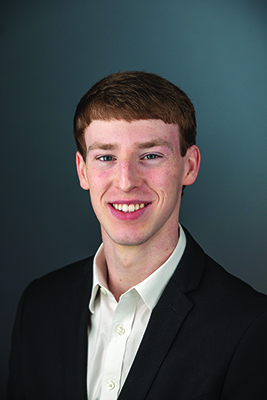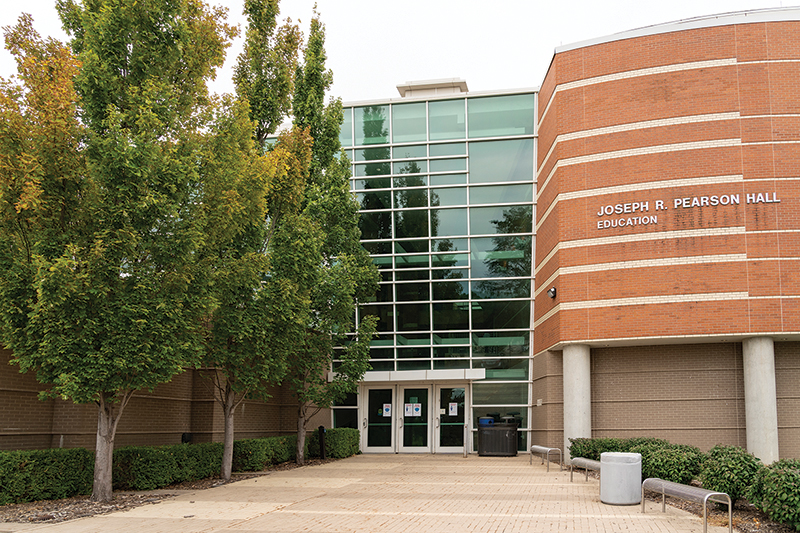 Two KU mainstays have officially changed their names: the School of Education and Human Sciences replaces the School of Education, and KU Lifelong and Professional Education takes the place of KU Professional & Continuing Education. 
The addition of "Human Sciences" better reflects the breadth of teaching and research within the programs headquartered in Joseph R. Pearson Hall and guided by Dean Rick Ginsberg. The name-change process began in early 2019 with a survey of students, faculty, alumni and other stakeholders. KU's School of Education opened in 1909. 
Likewise, "Lifelong" suits the growth of the entity that began in 1891 as the KU School of University Extension, now led by Sharon Graham, g'86, and headquartered at KU Edwards Campus in Overland Park. In addition to expanding courses for working professionals, LPE also provides workforce training and lifelong enrichment.