Alumna's first novel a hit, Edwards Campus debuts new degree, Public Safety plans changes, LA museum adds Tariku chair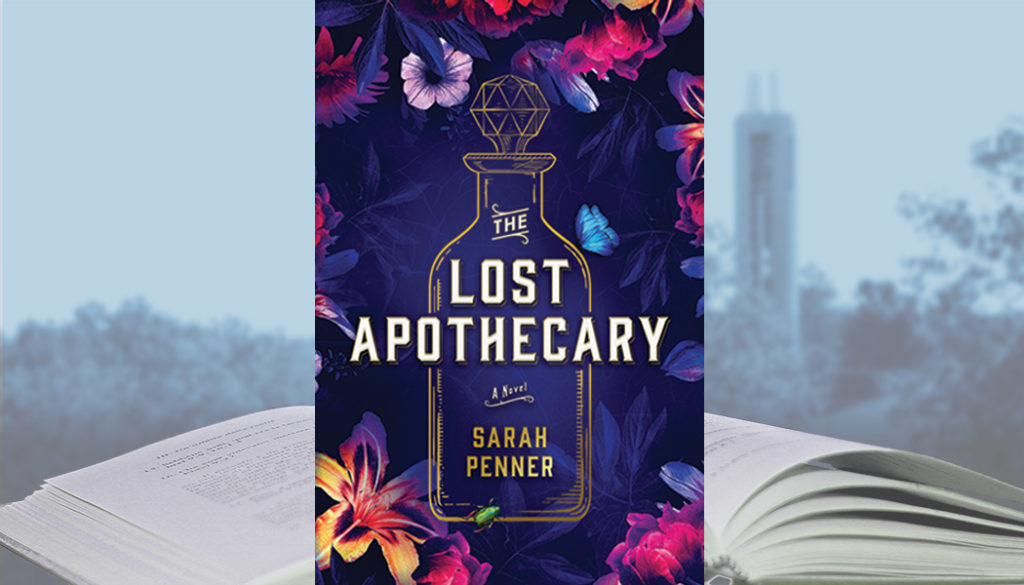 "I was delighted to see the book do so well, and so soon," says Penner, b'08. "Readers seem very attracted to the thriller-esque premise of a female apothecary poisoner. Add a bit of magic, old London vibes, a mysterious glass vial and it makes for quite the fun read and continues to sell very well around the world." The Lost Apothecary has been translated into 40 languages and was recently optioned by Fox Entertainment for a TV drama series. A paperback edition is due Feb. 22.
Penner rose at 5 a.m. to write the book while working full time in finance ["Day Job, Daydream," issue No. 1, 2021]. She now starts her day at a more leisurely 6 a.m., having left the corporate world in March to devote more time to fiction.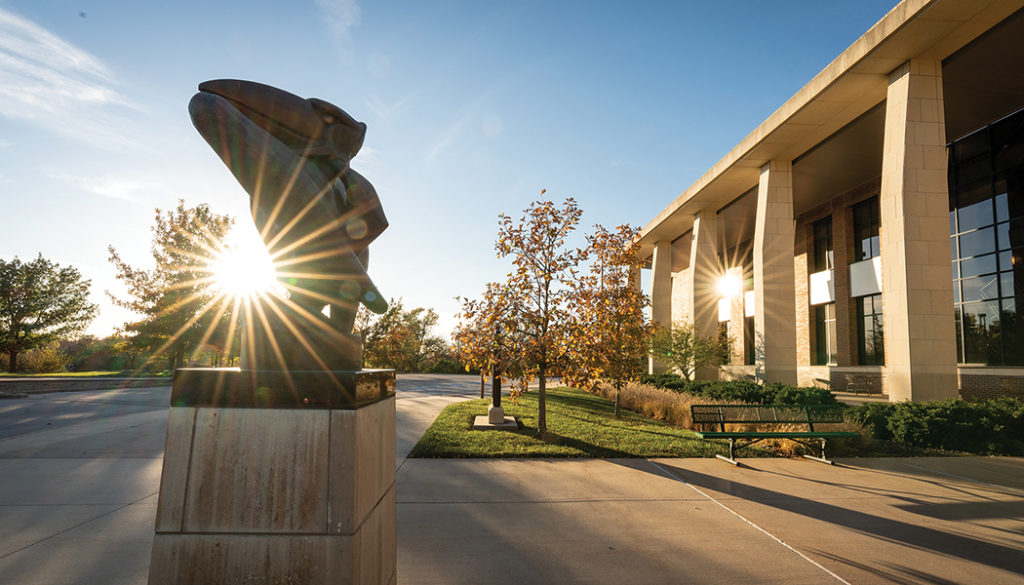 After expanding its undergraduate and graduate degree programs last fall under the umbrella of the new School of Professional Studies, the KU Edwards Campus has added yet another degree option for Kansas City area students: a bachelor of science in education, elementary education.
Offered through KU's School of Education and Human Sciences, the new degree prepares graduates to work as elementary-school teachers or pursue additional training in areas such as special education, curriculum and instruction, and teaching English to speakers of other languages (TESOL). Students in the program benefit from general and professional education coursework as well as extensive field experience in kindergarten through sixth-grade classrooms in the Kansas City area. The program opened for enrollment this semester.
As with most degree programs at KU's Overland Park campus, this new offering was developed with both students and the surrounding community in mind. "At the KU Edwards Campus, we launch programs in accordance with local workforce needs and help those who are ready to start, change or advance their career," says Stuart Day, dean of the Edwards Campus and School of Professional Studies. "This new program is a direct response to the growing demand for teachers in the Kansas City area and will help train professionals who play a crucial role in the lives of children in our community."
The University is adopting all 12 recommendations developed by a task force assigned to review how the KU Public Safety Office polices campus.
Chancellor Doug Girod ordered the task force in August 2020 in the wake of nationwide social justice demonstrations following the death of George Floyd and other unarmed Black citizens during interactions with police. Chaired by Charles Epp, g'89, Distinguished Professor in the School of Public Affairs, the 27-member committee, which included faculty, staff, students and alumni, recommended changes in three categories: improvements to KU's responses to behavioral health emergencies, improvements to campus police systems for
addressing issues related to officer conduct, and changes to advisory and oversight of the KU Public Safety Office, including establishing a nine-member oversight board of faculty, staff and students ["'We must do the work,'" issue No. 1].
In a May email to the campus community announcing the decision to embrace the recommendations in their entirety, Chancellor Girod said that he had asked the task force "to examine KUPSO practices to make certain that community members are ensured safety and respect—and freedom from bias and racism—in their interactions with police" on campus. Since the task force made its final recommendations in November, Girod said, "a team of KU leaders have worked to determine how to best incorporate and implement the task force's recommendations to the benefit of our community."
View the task force's recommendations and the University's response.
LA museum adds Tariku chair to collection
Jomo Tariku, a'10, the furniture designer putting a modern twist on traditional African themes, recently had one of his signature creations acquired by the Los Angeles Museum of Art for its permanent collection.
The eye-catching Nyala Chair features sweeping, hand-carved armrests that evoke the distinctive horns of the Nyala, a mountain antelope found in the Bale Mountains of Ethiopia, the country where Tariku grew up. The museum purchased a distinctive first version made of bleached ash wood.
"Staying true to the non-territorial nature of the Nyala, the chair blends with the design palette of modern living spaces while maintaining its individuality," noted the museum—the largest in the western United States—in a May press release announcing the acquisition. It is Tariku's first work to enter a museum collection.
Tariku, who lives near Washington, D.C., has distinguished himself with furniture that riffs on traditional notions of African design while also challenging those ideas.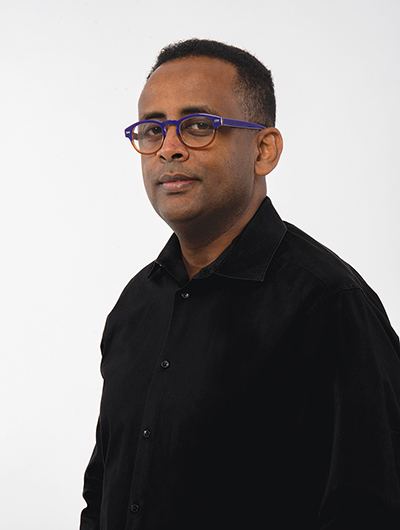 "Museums rarely collect work labeled African that looks like mine, so I was not expecting to see interest this early," Tariku says. "I hope museum attendees finally get a chance to see work of designers they have not been exposed to, and I hope it also shows young designers from the continent that our heritage is a design asset that is up to us to cultivate and create new things with."