Campus welcomes new leaders, and film and journalism alumni make news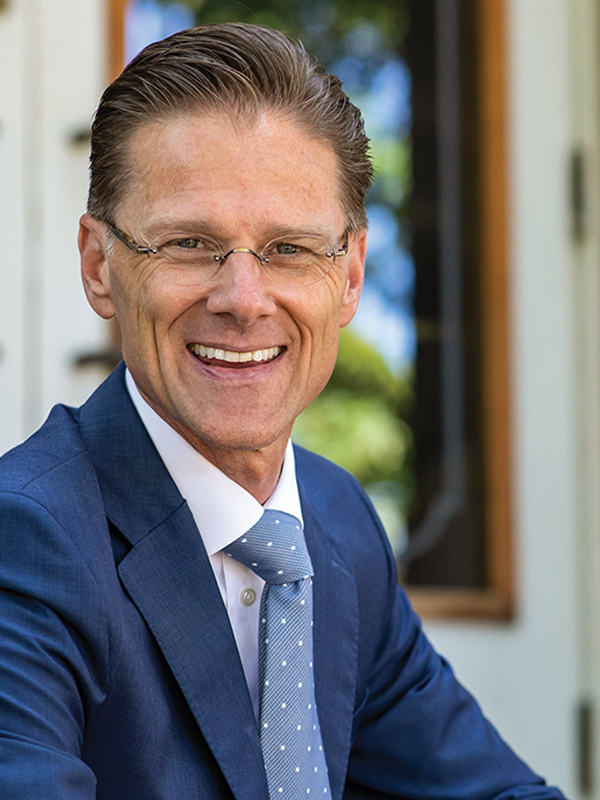 Alumnus chosen to lead KU Endowment
The KU Endowment board of trustees announced July 12 that it had selected Dan Martin, g'93, l'93, EdD'98, to be KU Endowment's next president. Martin officially assumed the role Aug. 15. The monthslong, nationwide search for the organization's next leader began after Dale Seuferling, j'77, KU Endowment president since 2002, announced his retirement in January.
Martin, who is from Overland Park, came to KU Endowment from the Texas division of St. Luke's Health, where he was chief philanthropy officer. Before working in the health care industry, Martin spent nearly three decades in higher education, most recently as president and CEO of Seattle Pacific University.
"We felt Dan was the right choice because he is equally at home in the leadership, administrative and fundraising aspects of a university," said Dave Dillon, b'73, chair of the board of trustees. "Having been a university president, he has firsthand knowledge of the importance of philanthropic support to a university's overall mission and its ability to operate. We know he'll work hard to make sure KU Endowment continues to partner with donors, staff and the University community to ensure KU remains a world-class university for years to come."
Martin holds three degrees from KU—an MBA, Juris Doctor and doctorate in higher education policy and leadership—plus a doctorate in higher education management from the University of Pennsylvania.
"I'm honored and humbled to have been selected to lead KU Endowment into the future," Martin said in July. "I believe my time as a fundraiser in multiple organizations, including a health system, and serving as a university president provided me with the right skills and a fresh perspective on philanthropy."
Heath Peterson, d'04, g'09, president of the Alumni Association, says, "I look forward to building a strong partnership with Dan as we continue our work together to strengthen KU and enhance the alumni and donor experience for all Jayhawks."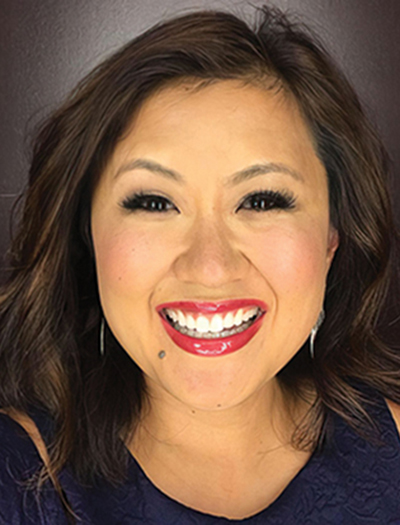 Journalist Michelle Sherwood Li, whose encounter with a racist caller led to an appearance on "The Ellen DeGeneres Show" [Heard by the Bird, issue No. 1] and an outpouring of support from KSDK viewers and the St. Louis community, has launched a nonprofit. The Very Asian Foundation—the name quotes the derogatory voicemail left for Li, j'02, after she mentioned her Korean heritage on air—aims to help Asian Americans tell their stories and to support organizations that strengthen Asian communities. Their first project celebrated Asian American and Pacific Islander Heritage month with a May campaign to bring more young adult books with Asian American themes to school libraries.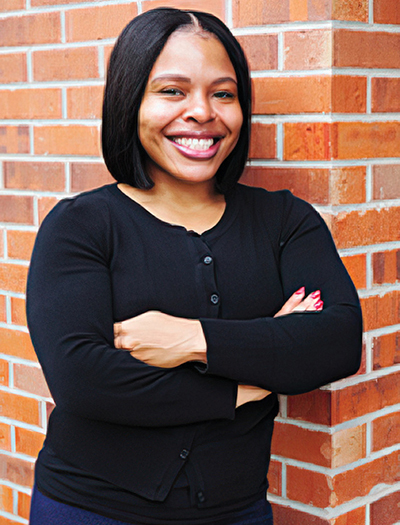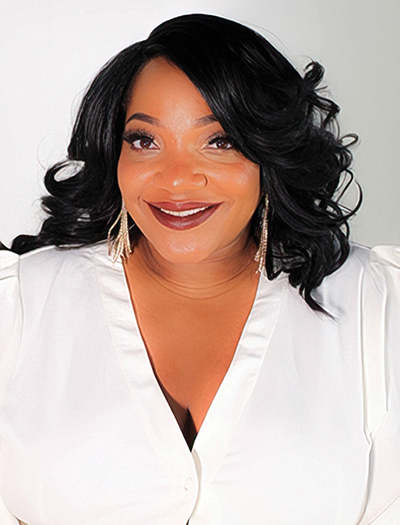 The Office of Student Affairs appointed two women to leadership positions this summer. Jordan Brandt directs the Office of Multicultural Affairs (OMA), which advances student equity and inclusion. Nikita Haynie directs the Emily Taylor Center, which promotes equity and engagement for women and other communities experiencing gender or sex-based bias. Brandt, g'16, has worked at OMA since 2015, most recently as interim director, and Haynie, '23, has held various positions at KU since 2016. Both began their new roles in May.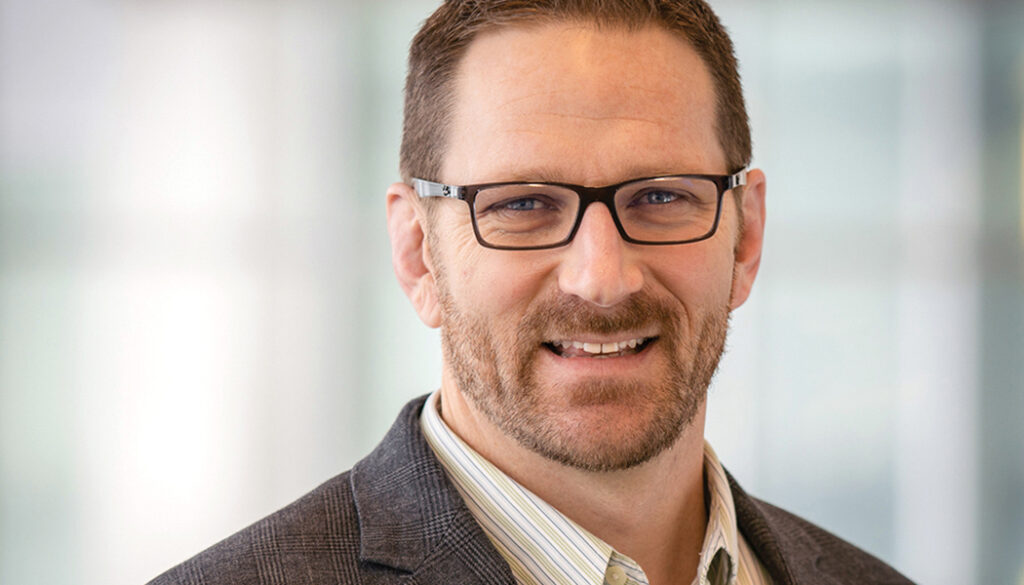 KGS tabs industry veteran
 Energy exploration executive Jay Kalbas on July 25 assumed the directorship of Kansas Geological Survey. He replaces University Distinguished Professor Rolfe Mandel, g'80, PhD'91, who relinquished the administrative post he'd held since 2017 to focus on his research in the department of anthropology and the Odyssey Geoarchaeology Research Program ("The Odyssey," issue No. 4, 2019).
Kalbas joins KGS after a 16-year career with ExxonMobil. He most recently led teams developing oil and natural gas resources offshore of Guyana. He also studied fine-grained sedimentary rocks to assess and forecast productivity of unconventional resources, which led to increased efficiencies in several of ExxonMobil's North American oil fields.
"Jay's scientific background, expertise and real-world experience—plus his track record of successful leadership of diverse teams—make him a superb candidate for this role," says Simon Atkinson, vice chancellor for research.
As KGS director, Kalbas also holds the title of state geologist and professor of geology. He previously served as a visiting assistant professor at Bucknell University and has developed short courses for Purdue University (where he earned his doctorate), the University of Iowa and Louisiana State University. He has published widely in academic literature, including geologic maps, and delivers lectures for industry, academic and professional society audiences.
"The research and service programs that the Survey stewards provide an invaluable benefit to the people and industries of Kansas and the Midwest," Kalbas says. "The opportunity to lead an institution with the exceptional reputation of the KGS, building on the successes of my predecessors, is one that I take on with tremendous enthusiasm and humility."
Researchers at KGS—one of 12 designated research centers that fall under the KU Office of Research—study and provide information on the state's geologic resources and hazards, including groundwater, oil and natural gas, rocks and minerals, and earthquakes.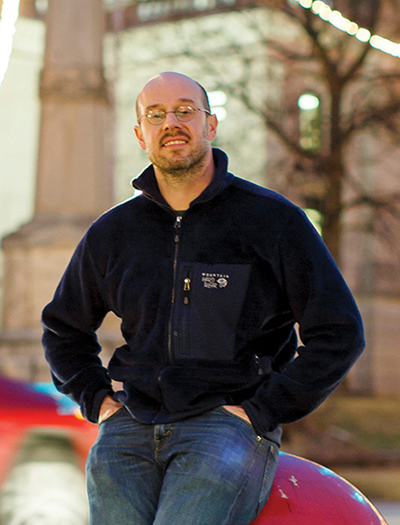 Filmmaker Paul Shoulberg, writer and director of "The Good Catholic" ["Honor the Father," issue No. 1, 2017], returned to the big screen this summer with "So Cold the River," an adaptation of the bestselling gothic thriller by Michael Koryta. Shoulberg, c'04, convinced Koryta to greenlight the project, then worked closely with the novelist while writing the screenplay and during filming in their home state of Indiana. "Every cut of the film, every person we cast, everything: He was involved and in the best kind of way," Shoulberg says of Koryta, who served as executive producer. "So Cold the River" is available on multiple platforms, including Amazon Video, Google Play, Direct TV, Dish and Apple TV, where it was among the top 10 independent movies during its first week of streaming.
Gallery gift
Kansas City arts philanthropist Margaret H. Silva, long a champion of the Spencer Museum of Art's innovative research and programs, in July endowed the Spencer's Arts Research Initiative (ARI) with a $3 million gift, plus a challenge grant worth up to another $1 million.
"ARI is part of a long-standing trajectory of interdisciplinary and collaborative work led
by the Spencer," says Saralyn Reece Hardy, c'76, g'94, the Spencer's Marilyn Stokstad Director, "and we are so thankful to Margaret for her endowment gift that ensures and secures this ongoing work at the museum."

Launched in 2016 with a four-year grant from the Mellon Foundation, ARI allows the Spencer to embed artists directly into KU's high-level research, positioning the creation of art as essential research in its own right. One recent project paired artist Janet Biggs with a mathematician and physicist, resulting in a video exploring questions in high-energy physics and novel mathematical techniques.
"Art and artists have an incredible way of asking big questions, challenging current and outmoded thinking, motivating change, and creating solutions for seemingly intractable problems," Silva says. "I have proudly supported daring, provocative and forward-looking art projects over many years and am continuing on that personal mission with my contributions to this initiative."